Air India Flight to Jaffna (Palaly Airport) After 36 years from Chennai Airport
Sivaranjani Soundararaj (Author)
Published Date :

Oct 17, 2019 22:40 IST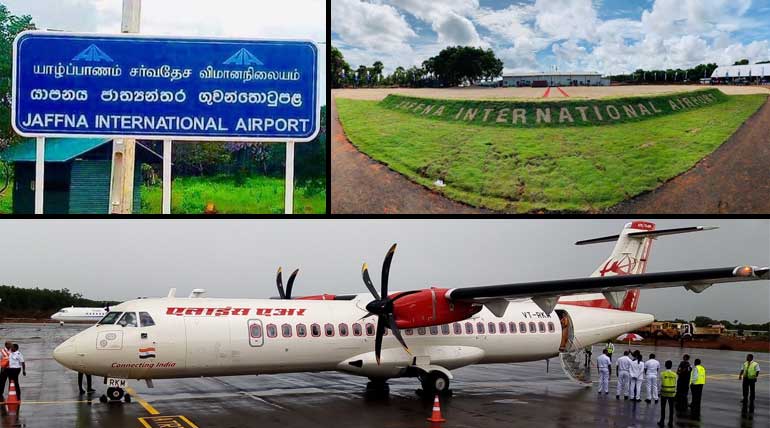 Flights to Jaffna (Palaly Airport) After 36 years from Chennai, South India: Jaffna is the capital of Northern Srilanka. The first flight from Chennai to Jaffna International Airport lands today. The revamped airport is set to open after the landing of Alliance Air India Flight from Chennai International Airport. Air India maidens its flight in Jaffna and opening ceremony ignited by President Maithirapali Sirisena and Prime Minister Wickremesinghe.
Jaffna airline connection with South India breaks during the period of internal war in Sri Lanka in 1980s. The war came to an end only in 2009. After the plea of Tamilians in SriLanka to the government about the Airport Facility to South India, the Sri Lankan authorities with the support of the Indian state, accepted the demand. Merely with a budget of 220 crores and the help of India, Jaffna International airport also called Palaly Airport, takes its new avatar at Palaly.
The war proclamation took 36 years for Srilanka to pave the airway to South India. Air India marks its maiden landing with its crew, technical team,air-hostess of about twenty-seven people landed in new Jaffna Airport. Jaffna and Chennai made its first air bond via Air India; Sri Lankan authorities celebrated the landing and opening of the Jaffna International Airport.
Only 30 minutes of time travel to reach Jaffna Airport from Chennai but it took nearly 40 years to resume the airway crisis. The 2.3 km runway inaugurated with the presence of Srilankan Transport MinisterArjuna Ranatunga and Indian High Commissioner of SriLanka.
Only Chennai initiated its journey of flights to SriLanka and sooner it extends flights from the cities of Cochin, Trichy. Later the government of Srilanka leaps it to air more international flights from Bangalore, Coimbatore, Delhi, Mumbai and Hyderabad. Sri Lanka's third international airport is on air from now and the country is all set to open its fourth international airport from Batticaloa by airing flights to India.
Jaffna International airport planned its regular flight to Chennai from November 2019 and the flight fare will be nearly 4000 rupees running three days a week maiden making to fly all-day in later years.