CM Edappadi Palaniswami says nothing wrong with CAA
Vignesh Subbaian (Author)
Published Date :

Dec 23, 2019 14:10 IST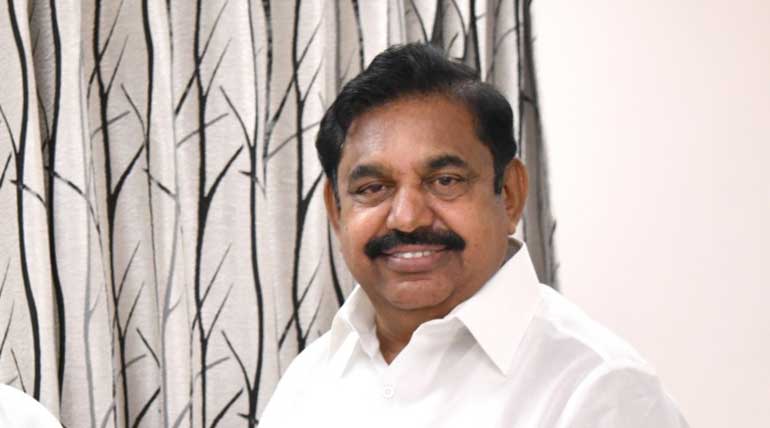 CM Edappadi Palaniswami says nothing wrong with CAA: CM Edappadi Palaniswami, after ten days of CAA protest, released a statement on it yesterday, December 22. It is after his meeting with the prime minister and home minister on December 19 and just before today's DMK CAA protests across the state. He says in the statement that AIADMK will continue to safeguard the Muslims in the country. He also defends the CAA as being perfect and nothing for anyone to worry about it. He also wanted the people not to believe false rumors on it.
AIADMK, which was silent on the CAB and CAA protests for more than ten days now, is suddenly showing interest in it. The CM Edappadi Palaniswami, after his meeting with Amit Shah and Modi on December 19, has now started speaking about CAA. It also coincides with DMK protests tomorrow across the state against the CAA. In the statement, CM Edappadi Palaniswami assures AIADMK will safeguard the Muslim people like the way former chief ministers MGR and Jayalalitha safeguarded them in the past.
CM Edappadi Palaniswami also said he requested the PM in his recent visit to grant dual citizenship to thousands of Sri Lankan refugees who stay in many detention camps for more than thirty years. He also said that there is nothing wrong in CAA, and it is not discriminating the Muslims. It is only the opposition parties who are spreading false rumors on CAA about Muslims losing their citizenship. He also humbly requested the people not to believe such stories.
If AIADMK had not voted in Rajya Sabha, the CAB would not have become CAA, or an act to discriminate against the constitution is the contention of the opposition. Now the CM Edappadi Palaniswami is also defending it in public forum. Also, after the protests started, it put an end to the various press meets of AIADMK regarding winning the local body elections. Now how the CAA issue will affect the local body elections is an unknown factor to know only on January 2 when its results come out.