CM Stalin Holds Consultation Meeting On North East Monsoon Activities
Sophia Loren (Author)
Published Date :

Nov 01, 2022 16:12 IST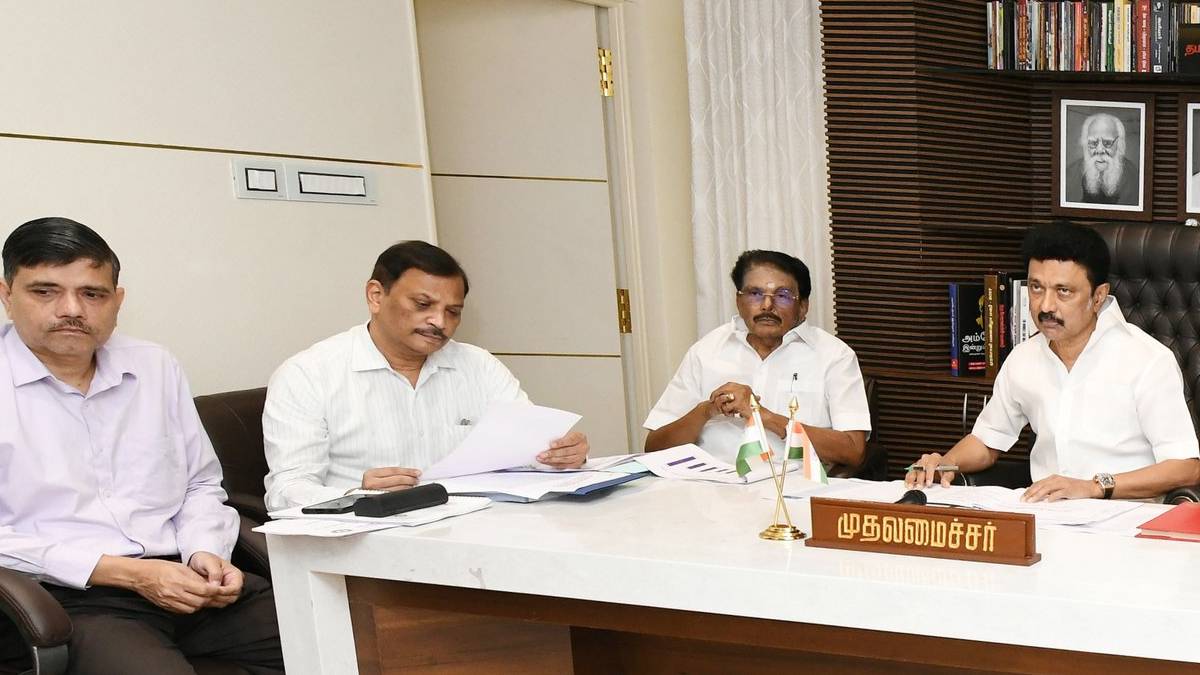 Northeast Monsoon started in Tamil Nadu on October 29. Since then, rain has fallen widely in various districts of Tamil Nadu. Due to this, schools and colleges are declared holidays in a few districts.
In this situation, heavy rain accompanied by thunder and lightning occurred in Chennai at night. Heavy rain continued in most parts of the city, including more, Purasaivakkam, Vepery, Periamet, Tiruvallikeni, Pattinapakkam, Ayanavaram, Kilpakkam, Sethupattu Anna Nagar, Villivakkam, Besant Nagar, Thiruvanmiyur.
As a result, rainwater flooded the entire road. Similarly, heavy rains are also falling in Tiruvallur, Chengalpattu, Kanchipuram, Nagapattinam and other districts. Due to heavy rains in the Chennai Municipal Corporation areas, helpline numbers have been announced to complain about stagnant rainwater areas.
The toll-free helpline number 1913 can be contacted. 044-25619206, 044-25619207, and 044-25619208 have been reported to contact. With heavy rains lashing many parts of Chennai, the rainwater has stayed on the main roads due to the newly constructed rainwater drains.
In this situation, Chief Minister M.K.Stalin is holding a consultation on North East Monsoon activities at the Chief Minister's camp office in Alwarpet, Chennai, through video. Chief Secretary, Departmental Secretaries, Minister KN Nehru, Chennai Mayor Priya, Corporation Commissioner Gagandeep Singh Bedi and other District Collectors participated in this consultation meeting.
வடகிழக்கு பருவமழையையொட்டி மேற்கொள்ளப்பட்டு வரும் முன்னெச்சரிக்கை நடவடிக்கைகள் குறித்து மாண்புமிகு முதலமைச்சர் @mkstalin அவர்கள் தலைமையில் பெருநகர சென்னை மாநகராட்சி ஆணையர் மற்றும் மாவட்ட ஆட்சித் தலைவர்களுடன் காணொலிக் காட்சி வாயிலாக ஆய்வுக் கூட்டம் நடைபெற்றது. pic.twitter.com/YMi8JRzp78

— CMOTamilNadu (@CMOTamilnadu) November 1, 2022