CM Stalin Introduced Free Breakfast Scheme For Primary School Students
Thangaraja Palaniappan (Author)
Published Date :

Sep 15, 2022 12:49 IST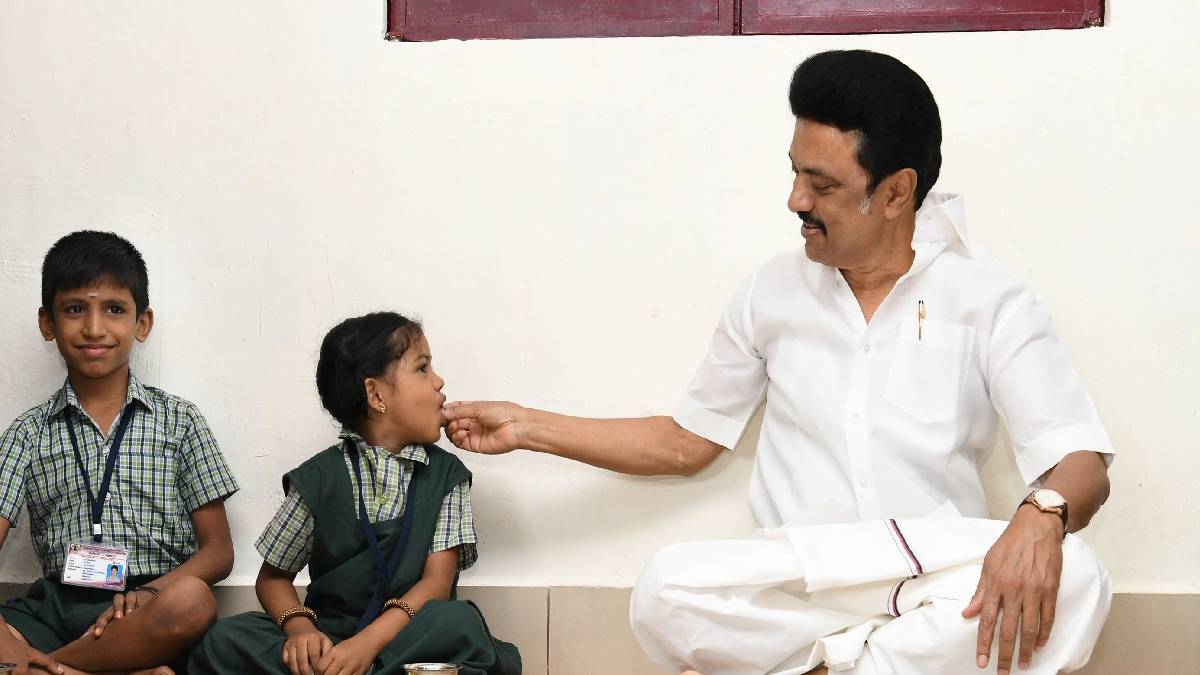 Chief Minister M. K. Stalin launched the breakfast program for students studying from 1st to 5th this morning. The government has approved the implementation of the first phase of the breakfast program for 1 lakh 14 thousand 95 students studying in 1,545 government primary schools (class 1 to 5) in the municipal, municipal, urban (village panchayat) and hilly areas of Tamil Nadu at the cost of Rs 33.56 crore.
The scheme is implemented under the name of the Chief Minister's Breakfast Scheme. This project was launched today (Thursday) by Chief Minister M. K. Stalin in Madurai. The Chief minister served breakfast to the students, sat with them, and had breakfast. Snack is also offered under this program. It must be provided on all school working days.
The objectives of this program are to ensure that students come to school without hunger, ensure that they do not suffer from malnutrition; Improve nutritional status; To increase and maintain student attendance at school; Reducing the workload of working mothers.
மதுரை, ஆதிமூலம் மாநகராட்சி தொடக்கப் பள்ளியில், 1 முதல் 5ஆம் வகுப்பு வரை பயிலும் அரசுப் பள்ளி மாணவர்களுக்கு காலை உணவு வழங்கும் திட்டமான முதலமைச்சரின் காலை உணவுத் திட்டத்தினை மாண்புமிகு முதலமைச்சர் @mkstalin அவர்கள் மாணவர்களுக்கு உணவு பரிமாறி தொடங்கி வைத்தார்.
#TNBreakfast pic.twitter.com/BTzK3gB6SE

— CMOTamilNadu (@CMOTamilnadu) September 15, 2022