CM Stalin: Tamil Nadu Governor Ravi walks out of Assembly
Vignesh Subbaian (Author)
Published Date :

Jan 09, 2023 17:08 IST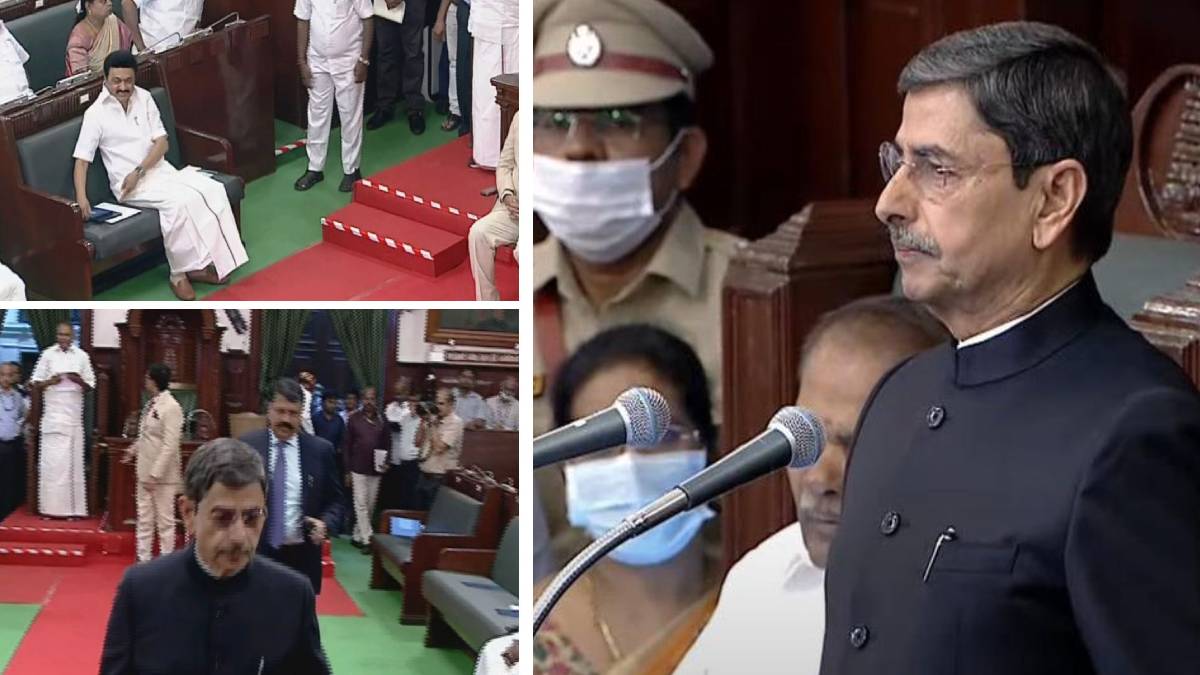 The conflict between RN Ravi and Chief Minister Stalin has reached the next level. The conflict, which had been going on through reports and articles, has now openly exploded in the Assembly itself.
A tense situation prevailed before the Tamil Nadu assembly convened today. There was anticipation of what my Ravi would say in the Assembly. Meanwhile, it has been revealed that the Governor has refused to read paragraph 65 of the speech prepared by the Tamil Nadu government for the Assembly's first session.
Generally, the Governor's speech is the speech prepared by the government. No matter how different the Governor and the government are, it is customary for the Governor to read the speech prepared by the government. Even today, the speech prepared by the Tamil Nadu government was given by Governor R. My Ravi read it.
But Governor RN Ravi has spoken by cutting, pasting and changing some words in that speech. This caused controversy in the Assembly. It is said that the Governor passed the 65th paragraph completely without reading the words social justice, self-respect and the Dravidian model. Similarly, he did not say the Tamil Nadu government in the last stages. On the contrary, he said that the government.
Governor Ravi should have read the names of leaders like Periyar in this section. The Governor then passed a resolution against his speech by Chief Minister Stalin. When Tamil Nadu Chief Minister Stalin started speaking today, Governor R. N Ravi left the hall. As soon as Chief Minister Stalin got up to speak, Governor Ravi suddenly rose and started walking out.
The Governor started walking out without any reaction on his face. National Anthem is usually played in them. After playing the national anthem, they will take a salute. Only then will the governor leave.
Usually, the opposition parties walk out of the House like this. But today, the Governor also continued to walk out the opposition party. Due to this, a tense situation was seen in the House.