CM Stalin To Inspect 44th Chess Olympiad Held In Mamallapuram
Thangaraja Palaniappan (Author)
Published Date :

Jul 12, 2022 14:35 IST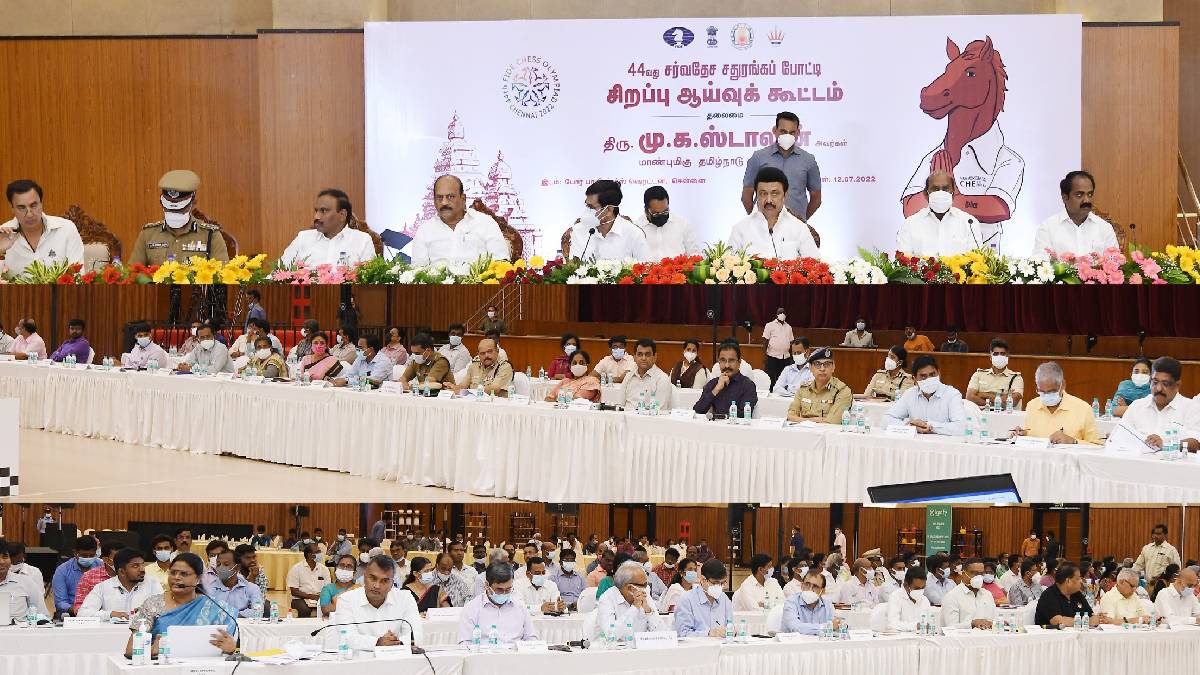 Chief Minister Stalin is inspecting the preparations for the 44th Chess Olympiad to be held in Mamallapuram today. The tournament will be held in Mamallapuram from the 28th of this month till August 10. Chief Minister Stalin is paying special attention to the Chess Olympiad as he gets the opportunity to host the historic event.
The International Chess Federation has announced that it is cancelling its decision to host the 2022 Chess Olympiad in Russia due to the war in Ukraine. So many countries made various efforts to host this competition in their countries. Meanwhile, due to the Tamil Nadu government taking appropriate action at that moment, Chennai got that opportunity to leave other states behind.
The 44th Chess Olympiad will be held in Chennai on July 28, considered Tamil Nadu's biggest pride because more than a thousand players are going to participate in the Chess Olympiad festival. Two thousand five hundred athletes and coaches from all over the world are expected to attend this event.
As a result, Tamil Nadu will become a state everyone can look up to internationally. The Tamil Nadu government has allocated a fund of 92 crores 13 lakh rupees for conducting the International Chess Olympiad.
44ஆவது செஸ் ஒலிம்பியாட் போட்டி நடைபெறவுள்ள மாமல்லபுரம், பூஞ்சேரி கிராமத்தில், போர் பாயிண்ட்ஸ் ஷெரட்டன் நட்சத்திர விடுதி வளாகத்தில், செஸ் ஒலிம்பியாட் போட்டிகளை சிறப்பாக நடத்துவது தொடர்பாக சிறப்பு ஆய்வுக் கூட்டம் மாண்புமிகு முதலமைச்சர் @mkstalin அவர்கள் தலைமையில் நடைபெற்றது. pic.twitter.com/hsya2yrTgf

— CMOTamilNadu (@CMOTamilnadu) July 12, 2022