Coimbatore City Traffic Police in Action of Removing Pressure Horn
Anusha Sathish (Author)
Published Date :

Jan 18, 2020 20:36 IST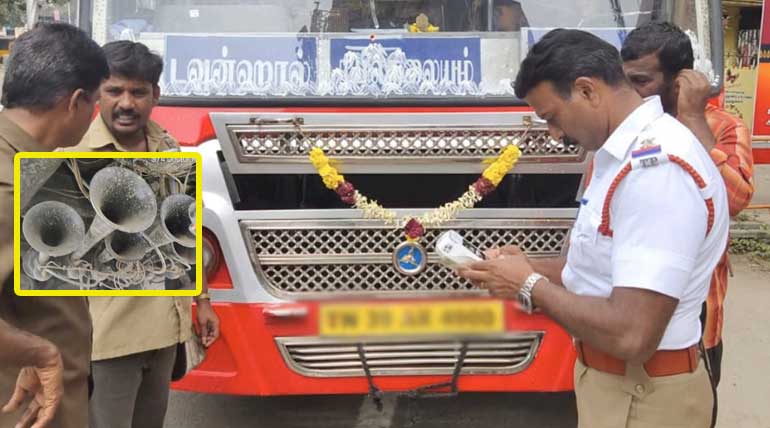 Pressure horn users be aware - Police takes action immediately: Coimbatore City Traffic Police in Action of Removing Pressure Horn. Safety is not the concern with vehicles and the system and software inside the vehicle but also outside of the vehicle. Road safety is the must needed and accidents not only happen due to malfunctions inside the vehicle and carelessness of the driver but also the threatening sound produced by the vehicle.
Usually, horns are the most irritating ones on the road and the government has taken a ton of initiatives to mitigate the horn related issues by regulating the horn sounds. In spite of that, the loopholes are found and people enjoy threatening the fellow passers-by.
It has been a long time since the bull horn and air horns are banned in cars and two wheeler. But even now private buses are using pressure horns and the commuters are really finding a tough time navigating on the roads, especially cities and also during peak hours.
The bus horns are alarming and two wheeler riders are finding nightmare on the road. On the flip side the two wheeler riders are also snaking the roads without giving a second thought of things might go astray. Issues are from both sides. But the alarming horns are disturbing everyone on the road.
There are co-travellers on the road who have some ailments and this noise pollution further worsens that. It is indeed a very big move by the Coimbatore City Traffic police to take action at once on using pressure horns. Kudos to our sincere police officials without them it is impossible to tread on the roads.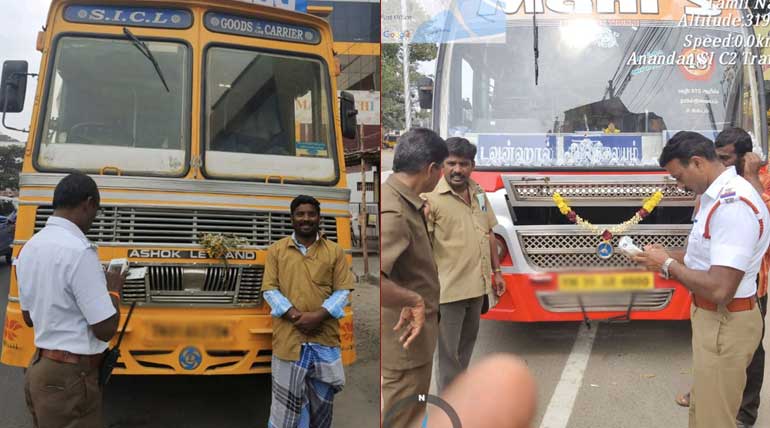 Not the case with foreign countries where there are standards while using horns. Horns should not be actuated unless it is highly essential. Traffic rules are the hardcore responsibilities of people and people are highly organized to follow the same. No jumping of signal happens and people are so generous to let the others go. But in India, even for the ambulance, we are taking time to give way.
The government is taking immense safety measures inside the vehicle by making pedestrian safety, Electronic Stability Control. Emergency Braking System etc mandate by 2022 alongside taking actions who violate the traffic rules to highlight use of pressure horns which threaten the fellow riders and drivers.