Coimbatore Lockdown: Notice On Extension of Restriction In Coimbatore
Vignesh Subbaian (Author)
Published Date :

Sep 04, 2021 11:39 IST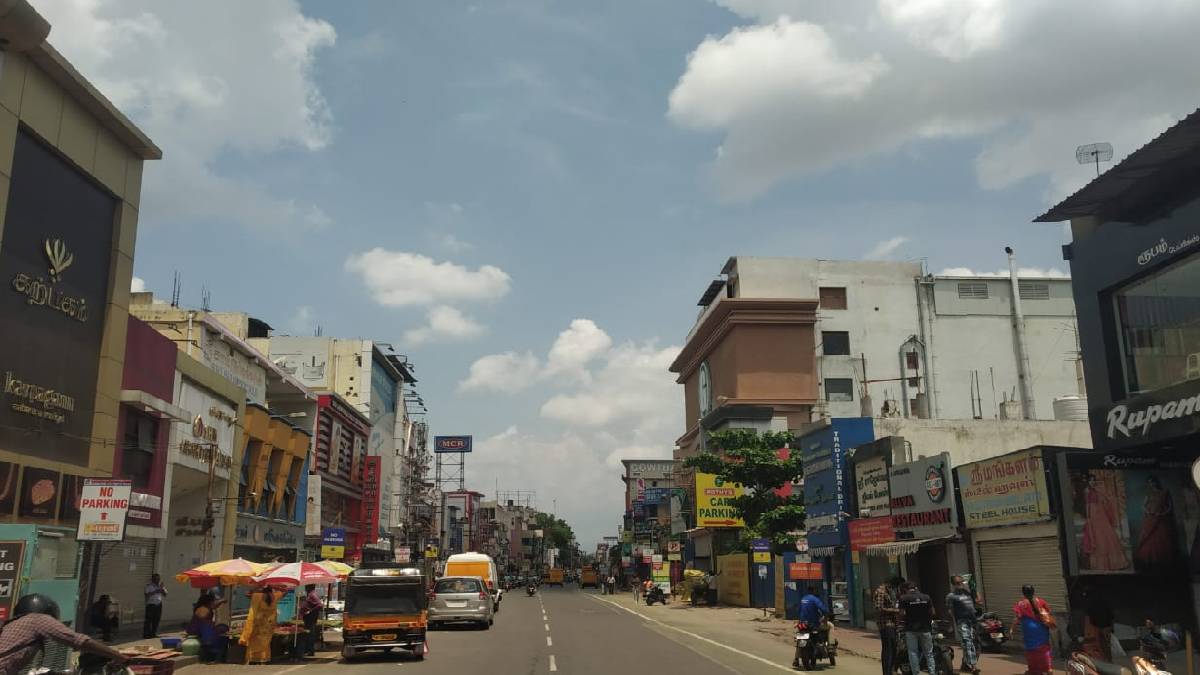 The Coimbatore District Collector has ordered additional restrictions following the rising incidence of corona infection in the Coimbatore district. The new regulations come into existence on September 1.
239 news cases are reported in Coimbatore in the last 24 hours. Compared to other districts of Tamil Nadu, Coimbatore is leading in the high number of cases. The safety measures and the Covid protocols are followed strictly, but still, the cases are in the count of exceeding 200, whereas the other districts are between 100 and 150.
As ordered, all jewellery shops and clothing stores in the Coimbatore district are banned from operating on Saturdays and Sundays. All parks and malls were closed for two days, Saturday and Sunday. All restaurants and bakeries served from 8.00 are to 6.00 pm with 50 per cent of customers, and only parcel service is permitted from 6.00 pm to 10.00 pm.
Since the positive cases are high in Coimbatore, few more rules have been put forward for the associates of hotels, bakeries and grocery shops. Few areas are already closed namely Crosscut Road, 100 ft Road, Oppanakkara Road, Ramamurthy Road, Saramedu Road, Rice Mill Road, NP Itteri Road, Singanallur Signal to Ondiputhur flyover (Trichy Road), Hope College Signal Shops, Kalapatti Road (Nehru Nagar), TP Road, Thiruvenkatasamy Road, NSR Road, Arokiya Sami Road, Saravanampatti Junction.
Following, Ganapathy Bus Stand Junction, Tudiyalur Junction Market Shops, Peelamedu Bread Rottikadai Maithanam Shops, Gandhimanagar Junction, Avarampalayam Junction, Ganapathy Bharathi Nagar, Pappanayakkanpalayam Junction, Raja Road, Big Shop Street, Variety Hall Road, NS Road, Idayar Road, Vaisiyal Street, Thomas Street, Sukrawar Pettai Street, Marakadai Street, Ranga Gounder Street.
From Gandhipuram 1st Street to 11th Street, and Sullivan Street in 44 areas are overcrowded. All essential shops on those streets, except milk, pharmacy and vegetable shops, are closed on Saturdays and Sundays. Restaurants Owners Association, Bakery Owners Association and Grocery Stores Owners Association have received a notice that the restaurants and the bakeries can be opened from morning 6 am to evening 6 pm. Only parcel services are acceptable from evening 6 pm tonight 11 pm.
It is said that all the shops must follow the restrictions announced by the Tamil Nadu Government. A mentioned in the Covid protocols, all the workers must wear the mask, maintain social distance, wash hands at regular intervals and use hand sanitiser. Legal action will be taken on the shops which don't follow the rules and regulations of the Tamil Nadu Government.