Coimbatore Man Volunteered to Supply Food for Cops Tested COVID-19 Positive
Gokul Saravanan (Author)
Published Date :

Apr 14, 2020 14:45 IST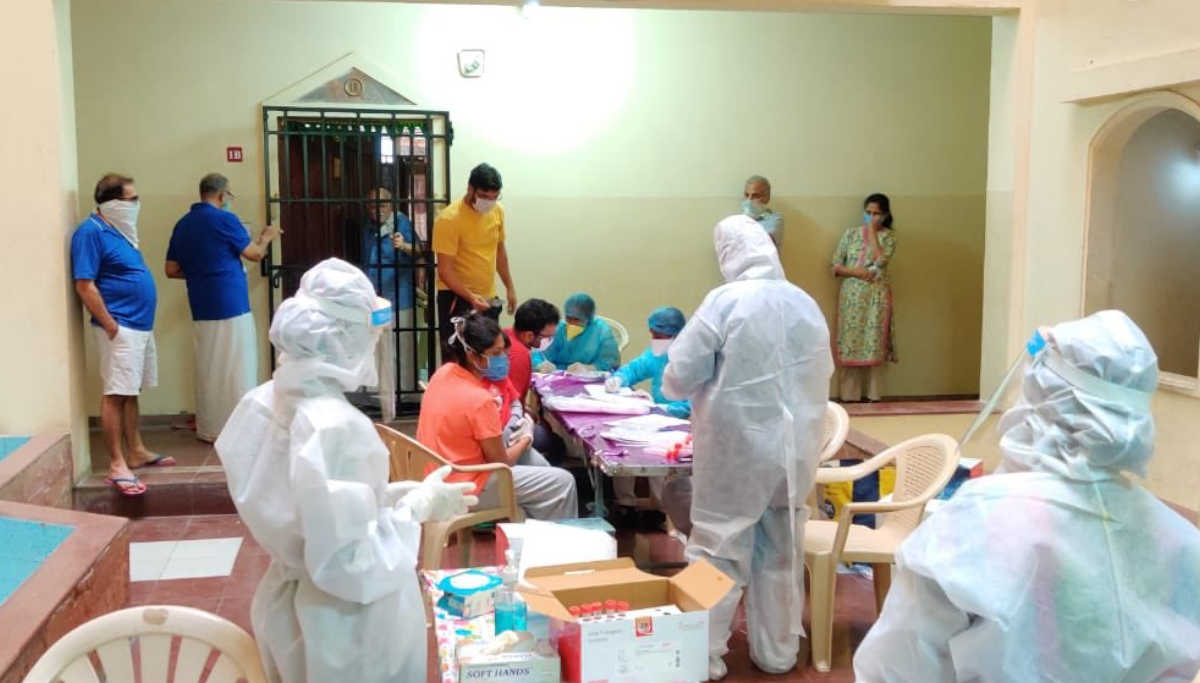 Coimbatore Man Volunteered to Supply Food for Cops Tested COVID-19 Positive:
Over 40 cops of Coimbatore are subjected to COVID-19 testing on Tuesday as they ate the food supplied by the person tested COVID-19.
As a recent precautionary development, the Coimbatore district administration has refused to permit NGOs and public volunteers to distribute food to the poor and needy in and around the city. While the public has not welcomed that particular measure of the district administration, now a situation has arisen in the city to show the decision taken by the administration has no fault in it.
A 61-years-old man from Thudiyalur has involved in the distribution of food and water to the poor and cops who were in duty in the Mettupalayam road. The person was tested negative twice previously, not to bother his social service. But, the man was tested positive on his third-time test on Monday.
According to the initial report, the older man has a travel history to Delhi. The man returned back to Coimbatore in the flight that carried those who attended the Delhi Conference back in the month of March.
The man had visited the nearby health facility in Thudiyalur upon fever and flu-like symptoms, where he was referred to ESI hospital; there, he was tested positive.
The Health Department has quarantined the elderly man. Also, the family and the relatives of the elderly man are also quarantined and tested for symptoms. As soon the information surfed out, around 40 police officials of Thudiyalur Police Station, who came in contact with that person, were requested to take the COVID-19 test. Now, their blood samples were obtained by the nearest testing facility.
Along with the cops, the health department is collecting samples from the health workers and sanitary workers who visited the police station recently.