Coimbatore Police the Saviors of the People from COVID 19
Vignesh Subbaian (Author)
Published Date :

Jul 06, 2020 12:28 IST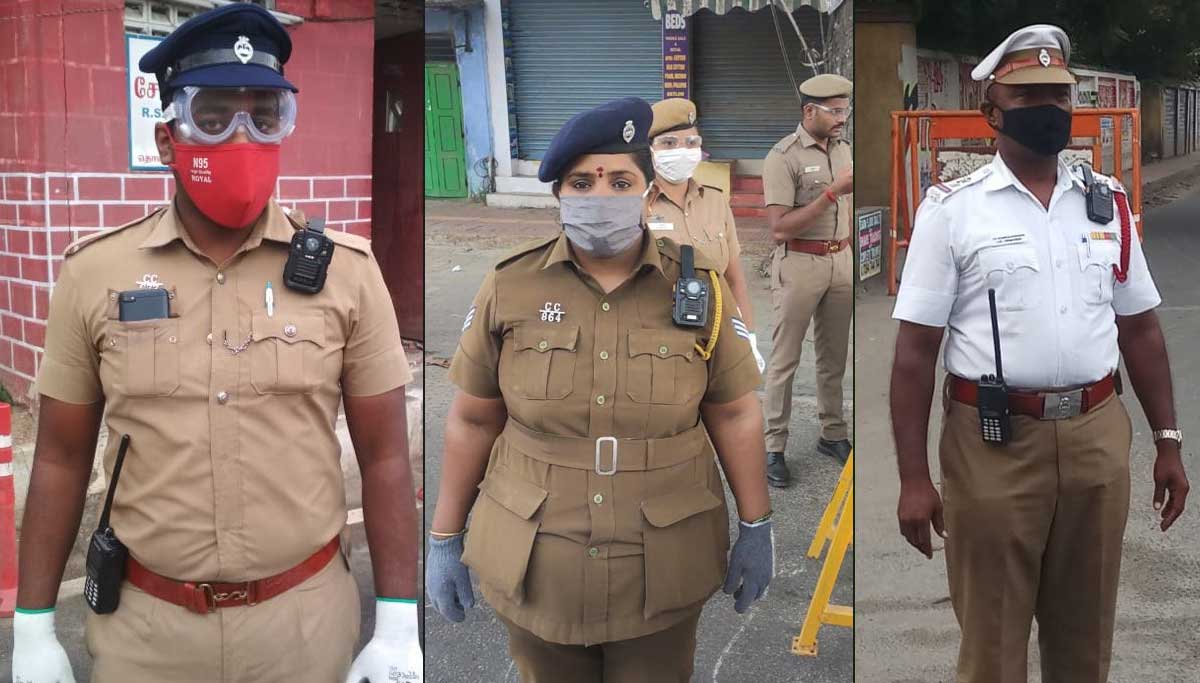 Coimbatore police the saviors of the people from COVID 19:In Tamil Nadu out of the four zones, it is the west zone districts with the minimum number of coronavirus infections and COVID 19 deaths. And in particular, Coimbatore, though with nearly 35 lakh population or one-third of Chennai, was in the orange zone for a long time. Though it is one of the industrial and business busy cities, there are only 464 active cases in Coimbatore than in Chennai's nearly 25,000 cases.
The Coimbatore people not only thanked Doctors, Nurses and Corporation staffs, ALSO praised the city and rural police for their continuous surveillance and strict vigilance in the battle against this coronavirus and safeguarding the people.
Coimbatore city and rural police services:Coimbatore city is the third-largest city in Tamil Nadu and has many industrialized towns surrounding it. The Coimbatore city police commissioner is in charge of all police activities and responsible for the safety of the Coimbatore people. The Coimbatore Rural SP is in-charge of the surrounding rural areas reporting to the Commissioner.
These two officers, with help from all Coimbatore police personnel are safeguarding the people for more than four months from the coronavirus onslaught. Some of the steps taken by the Coimbatore police to protect Coimbatore people from COVID 19 include
On July 1, one dedicated containment monitoring squad was started for all the zones to continuously monitor and ensure that people follow all the SOP or standard operating procedures in public.
On July 5, when there was intense lockdown for the whole state and movement of people allowed only for milk and medicine, police personnel with worn body cameras kept the vigil of the people movement.
The traffic police are busy fining those who are over speeding by checking with speed radar guns and informing the local municipal authorities to repair the roads.
Even the traffic police make sure that people only with pass leave the district boundaries or come into the city.
Conduct periodic awareness camps on wearing a mask, importance of social distancing and other COVID 19 prevention measures.
Attend to all calls for people in distress including the migrants who were all taken care of in shelters and sent to their home towns.
On receiving calls from guest workers and healthcare workers, police personnel are sent immediately to rectify their issues.
Appreciate and award all police personnel who do exemplary police work for safeguarding the people from COVID 19 and other harmful activities.
There may be some rude incidents reported in social media, but even they need verification and the situations that caused such harsh action. Overall without the help of the active and selfless sacrificial work of the Coimbatore police, it would have been not possible for the people here to have less fear of COVID 19 illness and also less panic of coronavirus infections.