Coimbatore School Girl Karthika Case: Accused Muthukumar Arrested
Sophia Loren (Author)
Published Date :

Dec 17, 2021 11:59 IST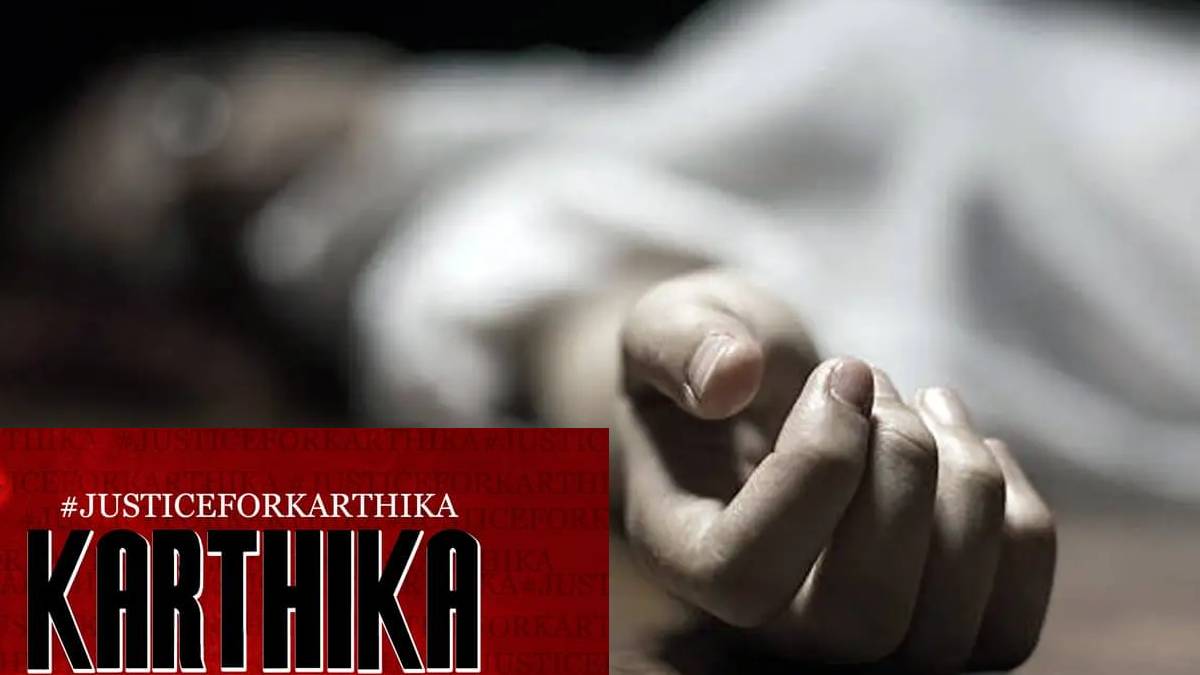 A family friend of a girl has been arrested in connection with the murder of a schoolgirl in Coimbatore. The decomposed body of a 14-year-old girl was found yesterday (December 16) in Yamuna Nagar, Saravanampatti, Coimbatore.
Also Read: Justice For Karthika Coimbatore School Girl
Saravanampatti police conducted an investigation, and it was revealed that on December 13, all women police had registered a case that the girl went missing on December 11. With further investigation, it was revealed that it was the body of Karthika.
Police are investigating Thai Kalaivani and her male friend Muthukumari in connection with the murder of the girl. While it is said that Muthukumar and Kalavani have been getting acquainted for the last three years, Kalavani has bought two and a half pavan of gold jewellery from Muthukumar. Muthukumar has recently demanded that it be returned.
This conversation became an argument between them. Later, Kalaivani told Muthukumar that the jewel was with her daughter, and she was refusing to give back. Following this, Muthukumar called the girl to his house on the day of the incident and allegedly threatened her by asking for the jewellery and further tried to harass the girl sexually.
Thus the little girl has struggled to escape from him. But the girl is said to have been strangled to death by Muthukumar to prevent her from escaping. He then tied the girl's body in a sack and threw it into a nearby.
Muthukumar admitted that he was acting as if he was further searching for the missing girl and helped Kalaivani complain that the girl was missing. The police have registered a case against Muthukumar under 4 cases. According to the police, an autopsy will be conducted on whether the girl was sexually abused, and action will be taken according to the medical report.
Karthika went missing on December 11, and her relatives and neighbours were in search of her. Later on December 13, her mother lodged the complaint in Saravanampatti police station. Since it was an under 18 case, the All Women Police station handled the case.
But Muthukumar murdered the schoolgirl on December 11 itself and threw her in a nearby place just 150 metres away from home. Since there is no CCTV camera nor any public passerby, it was convenient for him to do this activity quickly, says the police. By the recovered personals and the confession, it was confirmed that Muthu Kumar was the accused.
Kalaivani and Muthu Kumar are working on the same construction site. During the investigation, it was known that Muthukumar (44) is already married and has two children. After the arrested, case against him is registered under 302, 201, and after the autopsy result, 380 will be put further.