Coimbatore Vizha: Laser Light Show At Valankulam Lake Sungam
Sophia Loren (Author)
Published Date :

Jan 09, 2023 11:16 IST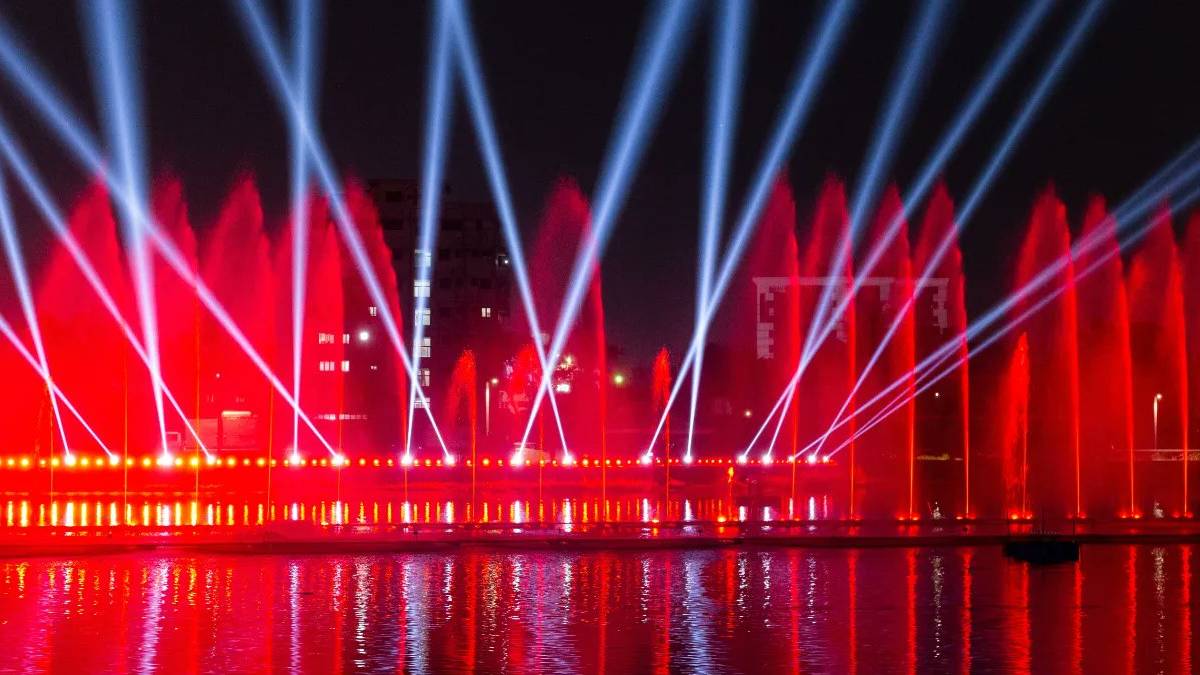 On the occasion of the Coimbatore festival, a laser light show was held at Valankulam till yesterday. There was a huge response among the public to this show.
The Coimbatore festival was held from January 4 to 8th on behalf of private organizations in Coimbatore. More than a hundred art programs and sports competitions are conducted on behalf of private companies and organizations in different parts of the city.
As a part of this, a musical fountain show in Valangulam was held from January 2 to 8th. District Collector GS Sameeran and Police Commissioner Balakrishnan participated in the opening ceremony.
In the program that followed this, water fountains were displayed in different colours following the music using laser technology. Many people saw this and enjoyed it. The event was held from 6.30 pm to 9.30 pm till the 8th. And to note, there was no entry fee.
Since yesterday was the last day of this show, a huge public crowd visited Valankulam lake. Due to this, there was huge traffic on the Ukkadam - Sungam road.