COVID-19 Update Sept 10 : India adds Nearly One lakh cases to total Infections past 45 Lakhs.
Vignesh Subbaian (Author)
Published Date :

Sep 11, 2020 12:07 IST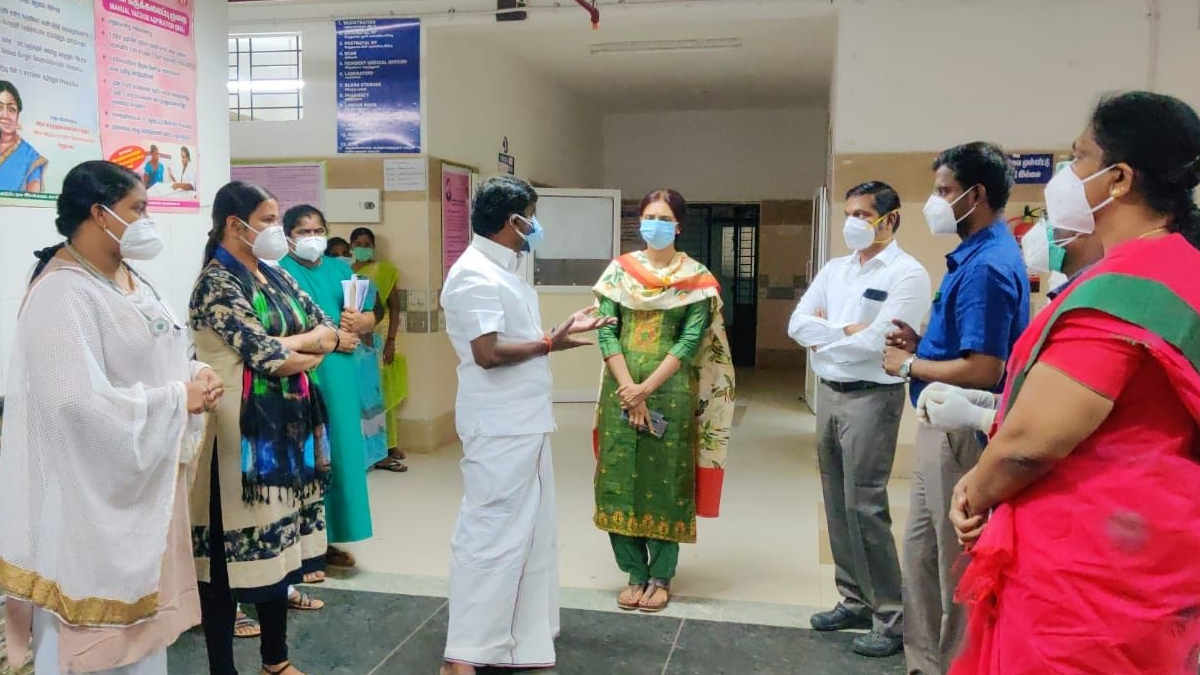 Yesterday, September 10, India reported close to one lakh of 96,551 cases to take the total to 45,59,710. The 1,209 deaths reported increased the total deaths to 76,303. This record-high infection in India is at a time when there are more relaxations, including schools, to open from September 21.
If India continues in the same range of new infections, it will soon come to the first position pushing the US to second among the worst-hit countries by the destructive virus.
ICMR serosurvey confirms 0.73 % India population infected by SARS-CoV-2
The long-pending Serosurvey conducted results by ICMR was announced today September 11. The results published in the Indian Journal of Medical research confirm that more than 6.4 million Indian people infected by the SARS-CoV- 2, which causes the COVID 19 illness. It is approximately around 0.73 % of the total Indian population even as early as in the middle of May.
The Serosurvey conducted from May 11 to June 4 tested 28,000 blood samples for IgG antibodies using the COVID Kavach ELISA kit. The report stressed that most of the Indian people are still susceptible to deadly virus infection. Also, the final clinical trial of the Oxford University vaccine in India has been put on hold. It is after one of the volunteers in the UK had developed the illness.
COVID 19 in Tamil Nadu
While the infections skyrocket in many parts of the country, Tamil Nadu maintains its infections below 6,000. Yesterday also reported only 5,528 new cases to take the total infections to 4,86,052. The deaths also were reported low by the health ministry at 64 to take the total deaths to 8,154. Again the number of discharges is more than the new infections with yesterday being 6,185. It brings down the active case to only 48,482, which is almost only 10 % of the total infection cases reported in Tamil Nadu.
COVID 19 in Tamil Nadu districts
There were not many changes in the new infections in the districts with Chennai again reporting 991 and 11 deaths. The Chennai adjacent districts reported Chengalpattu - 279 and 2 deaths, Kancheepuram - 173 and 1 death, and Tiruvallur - 296 and 4 deaths.
Coimbatore also is at the same level of 440 cases and two deaths. But Salem is increasing its new cases now 300 and 7 deaths. Its neighboring districts are also seeing a sudden spike in cases with Namakkal - 123 and one death, Dharmapuri – 174 and no deaths, and Krishnagiri - 123 and no deaths. The other two major cities reported Madurai - 61 and no deaths, and Tiruchy –130 and no deaths.
The other districts with more infections include
Cuddalore – 263 and 6 deaths
Kallakuruchi – 113 and no deaths
Nagapattinam - 130 and 7 deaths
Ranipet – 118 and 2 deaths
Tiruvarur – 127 and 1 death
Toothukudi – 112 and 1 death
Tirunelveli – 123 and 2 deaths
Tiruppur – 155 and no deaths
Vellore – 152 and 3 deaths
Villupuram - 189 and no deaths