COVID 19 Update Sept 14: 5,752 Positive Cases, and 53 Deaths in Tamil Nadu
Vignesh Subbaian (Author)
Published Date :

Sep 15, 2020 12:13 IST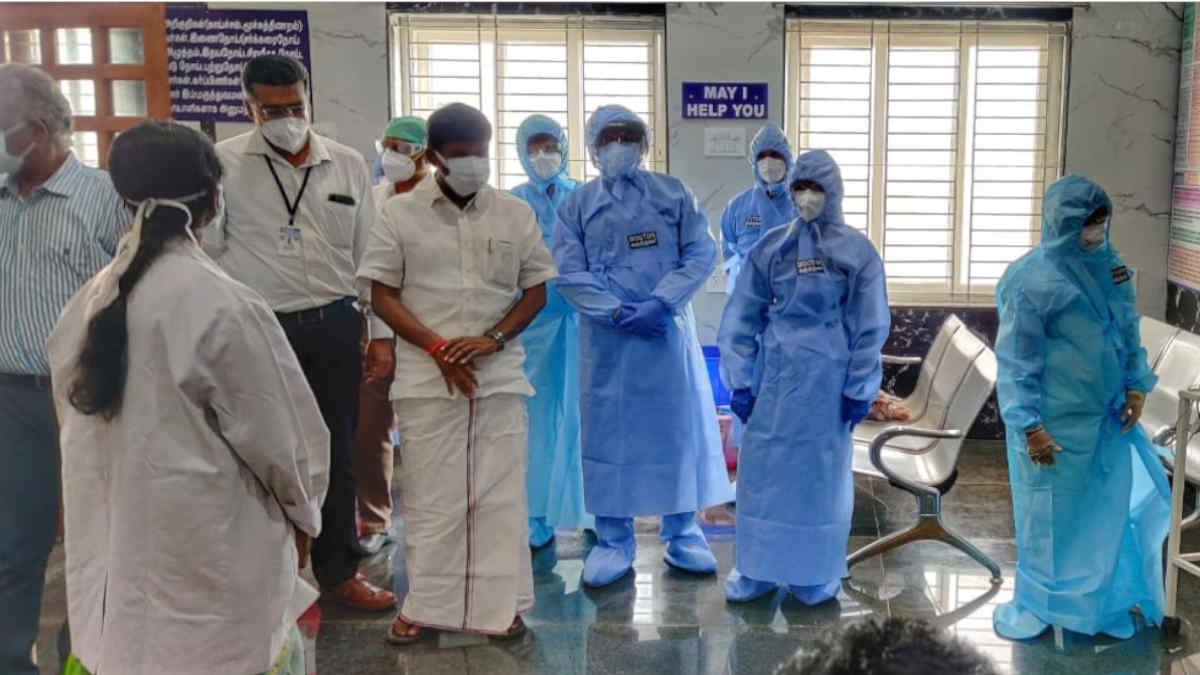 With 1,054 deaths reported in the last 24 hours, the total precious lives lost due to COVID 19 crosses 80,000 to 80,776 in India. With more than 83,809 new infections, the total positive cases are 49,30,237 cases, and the active cases are 9,90,061. The US president Trump said yesterday that the Indian prime minister congratulated him on conducting the highest number of tests. He also praised India for being second in the number of tests. But among the nearly 200 countries affected by the virus, it is the US and India in the first and second worst-hit countries.
In contrast, China, the most populated city globally, has only around 85,000 total positive cases so far, which is less than a day's rise in India. And Russia, which is in the fourth position, has only around 10 lakh cases while India has four times more at nearly 50 lakhs in the second position.
And the US is in the first position have five times more with more than 60 lakh cases. The labor minister in parliament said that there is no need to compensate dead migrants walking back home during the lockdown as there is no data. While the central health minister Harsh Vardhan says that the COVID 19 vaccine will be ready by the first quarter of 2021, the Serum Institute CEO Adar Poonwala warns that there would be no enough vaccines available to the world until 2024.
COVID 19 in Tamil Nadu
Tamil Nadu continues its daily tally of around 6,000 with yesterday again reporting 5,752 cases taking the total to 5,08,511 cases. The deaths were low yesterday, with only 53 reported by the health ministry to bring the total deaths to 8,434. But the number of active cases came down to 46,912 with 5,799 discharges yesterday, taking the total COVID 19 saved patients in Tamil Nadu to 4,53,165.
It is only because of the selfless, tireless, sacrificial service of doctors, paramedics, cleaning staff, ambulance drivers, authorities, and others to save nearly five lakh precious lives in Tamil Nadu from the deadly COVID 19.
COVID 19 in Tamil Nadu districts
Again Chennai is close to 1,000 with 991 new cases reported but with increased deaths of 23 taking its total death tally close to 3,000 at 2,992. Coimbatore is the second-worst district with 498 new cases and three deaths reported yesterday. Cuddalore and Salem are the other two districts that continue with worrying infection numbers. Cuddalore reported 296 and 3 deaths and Salem 297 and 3 deaths.
The Chennai adjacent districts continue contributing to new infections with Chengalpattu 364 and 3 deaths, Kancheepuram 167 and 1 death and Tiruvallur 294 and 4 deaths. The other two significant Tamil Nadu districts reported Madurai 95 and 1 death and Tiruchy 74 and no deaths.
The other districts with more number of positive cases include
Erode – 133 and 3 deaths
Kallakuruchi – 139 and no deaths
Kanyakumari – 134 and one death
Nagapattinam – 120 and one death
Namakkal – 118 and one death
Thanjavur – 125 and 2 deaths
Tiruvannamalai – 222 and no deaths
Tiruvarur - 143 and one death
Tiruppur – 192 and one death
Vellore – 139 and no death
Villupuram – 125 and no death