COVID-19 Update Sept 8th : India gets closer to 10 lakh active cases
Vignesh Subbaian (Author)
Published Date :

Sep 09, 2020 10:41 IST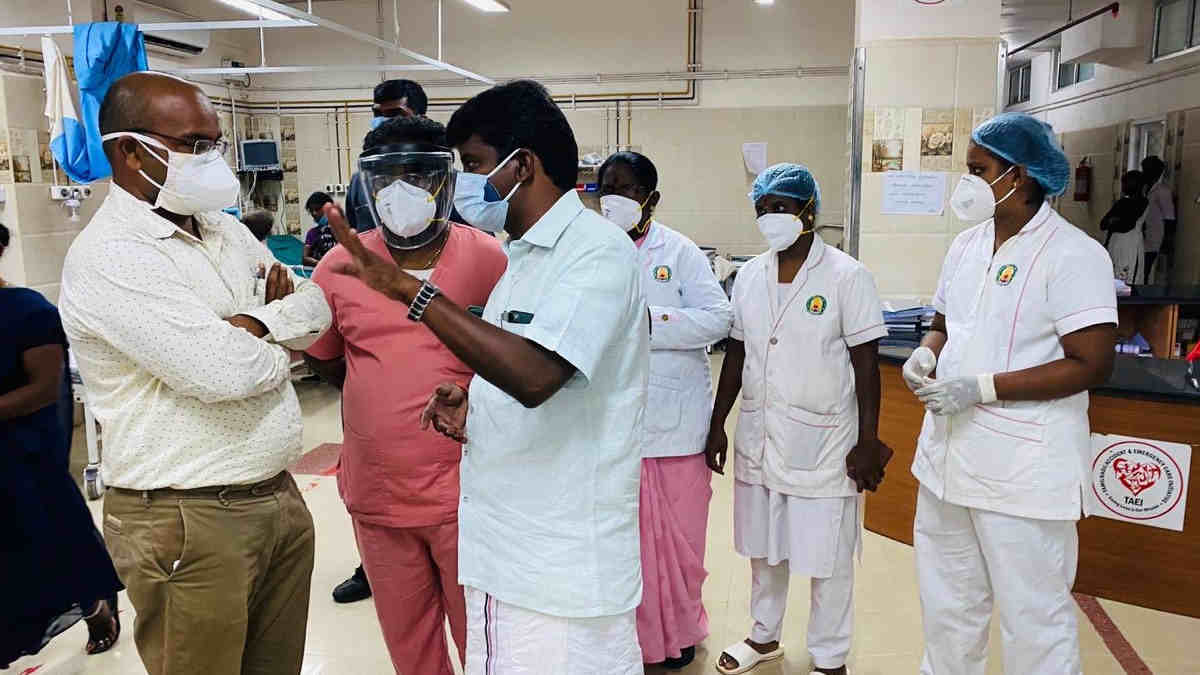 Until the 3rd week of August, India had a daily rise of 4,000 + active cases only. But since then, it has skyrocketed to more than 14,000 per day to reach nine lakhs now, and soon it is to cross the 10 lakh. Half of all these cases are only from three states Maharashtra, Andhra Pradesh, and Karnataka.
Tamil Nadu though being in the second position of having the highest number of cases, has contained the spread only to around 6,000 in the last more than a month. But the deaths crossed 8,000 yesterday, September 8.
Coronavirus in India
It took India nearly 130 days to cross the first ten lakhs from January 31 to July 17. For the next more than 33 lakhs infections, it took only around 50 days and continues to rise every day. India, on September 8, reported 89,000 cases to take the number of cases to nearly 43,65,000.
The 1,125 deaths reported taking the total deaths to almost 74,000. The central government permits students from 9 to 12 standards to attend schools if they wish. Andhra Pradesh has overtaken Maharashtra in increasing new infections with more than 10,000 in two consecutive days.
Coronavirus in Tamil Nadu
Tamil Nadu continues its infections around 6,000 from August and into September now. Even after the massive increase in the other two adjacent southern states of Andhra Pradesh and Karnataka. But with 87 deaths reported yesterday, it takes the total death tally 8,012, which is more than 10 % of India's total deaths due to COVID 19. But the good news is that the active cases in Tamil Nadu are to go below 50,000 tomorrow even with 4,74,940 infections, including yesterday's 5,784 new cases.
Compared to the 9 lakh active cases in India, less than 50,000 is a big achievement by the Tamil Nadu government. After refusing to accept the finance minister's two options regarding GST dues, now the chief minister has written a letter to the prime minister against the RBI refusal to lend money to Tamil Nadu.
COVID 19 in Tamil Nadu states
As usual, Chennai tops the number of cases with 988 new infections, 1,088 discharges, and 18 deaths. The adjacent districts also had moderate new cases with Chengalpattu - 364 and 3 deaths, Kancheepuram - 122 and 5 deaths, and Tiruvallur - 277 and 4 deaths.
Coimbatore continues to be is the worrisome district again with 446 new cases, 1087 discharges, and no deaths. It's adjacent districts, Erode, reported 121 new cases, 226 discharges, and two deaths. In Tirupur, the new cases were 142, 77 discharges, and no deaths.
The other three major cities also had regular new infections, with Madurai having new 110 cases, 87 discharges, and one death, Salem - 164, 552 discharges and six deaths, and Tiruchy - 98, 97 discharges and one death.
The other districts with more number of new cases include
Cuddalore – 407, 346 discharges and nine deaths
Kallakuruchi – 138, 140 discharges and no deaths
Pudukottai – 116, 189 discharges and two deaths
Ranipet – 121, 89 discharges, and two deaths
Thanjavur – 128, 186 discharges and no deaths
Tiruvannamalai - 242, 141 discharges and two deaths
Tiruvarur - 198, 40 discharges, and one death
Tirunelveli - 135, 160 discharges, and 2 deaths
Vellore - 148, 144 discharges, and 6 deaths
Villupuram - 126, 324 discharges and 3 deaths
Virudunagar - 109, 20 discharges and 2 deaths