Covid19 Patients Survived in Siddha Medicine with zero morality
Vignesh Subbaian (Author)
Published Date :

Jul 02, 2020 16:07 IST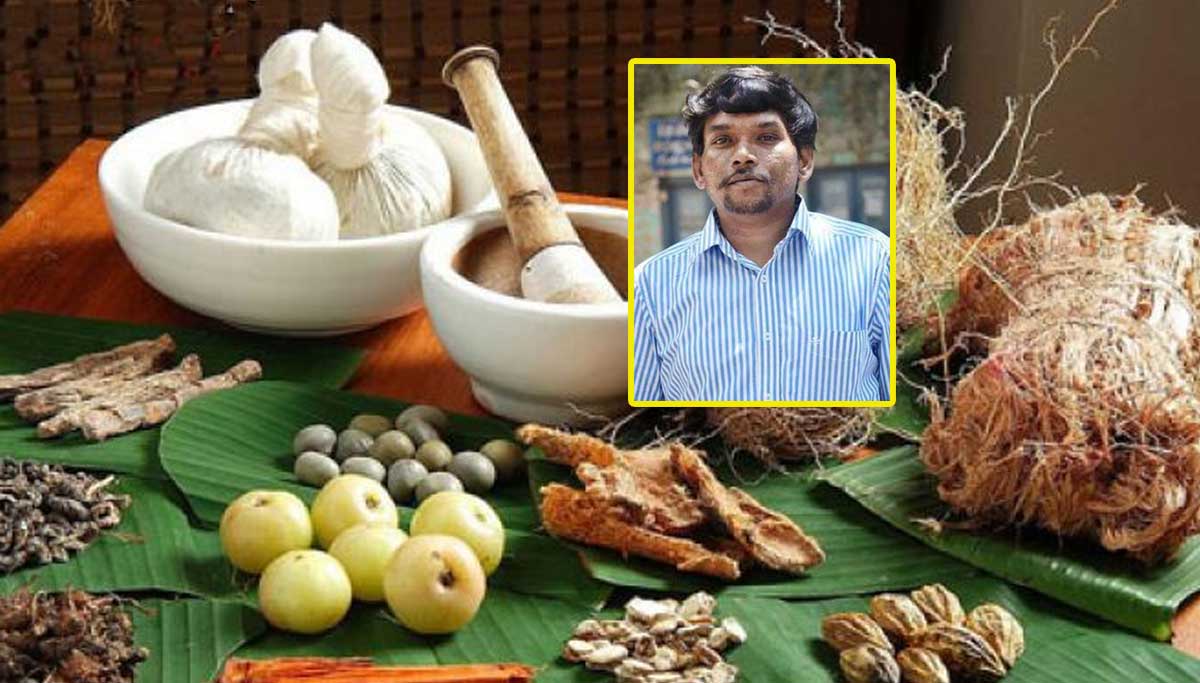 Is Siddha treatment a better alternative to save COVID 19 patients? With the skyrocketing of COVID 19 patients in Tamil Nadu, Veerabagu, a Siddha doctor, successfully treated them. For the past few months, he had been active in treating COVID 19 patients. His new Siddha facility in Jawahar Engineering college in Saligramam, Chennai, has treated more than 500 COVID 19 patients.
And the significant fact is no one has died here in this facility even when the patients come with severe breathing problems. Many cine and other famous personalities have been treated here to be free of COVID 19. But a Unani doctor in Vellore has been arrested after one of his COVID 19 patients died recently.
Also, the ayurvedic coronil medicine that came with much hype by Baba Ramdev's Patanjali, is facing an FIR for misdirecting the people on treating COVID 19 within seven days and has backtracked to say that it is only to boost immunity.
Tamil Nadu government turning to Siddha treatment for COVID 19: Dr. Radhakrishnan, the current health secretary, has been active in the process of using Siddha treatment for COVID 19 patients. He recently visited the Jawahar college facility center run by Veerabagu and checked the treatment methods and the arrangements.
The Ambedkar college in Vyasarpadi has now been turned into another Siddha treatment center after the success of the Jawahar facility center. With a capacity of 250 beds, only 15 people have been admitted so far here, and more than 200 beds are readily available for COVID 19 patients.
Siddha Dr. Veerabagu on his treatment to COVID 19 patients: For the past few months, Siddha Dr. Veerabagu had been successful in treating COVID 19 patients. During April and May, he had been treating patients in Vaishnav college along with allopathy medicines. Many COVID 19 patients from Stanley's government hospital were sent here for treatment, and Dr. Veerabagu treated them well to be free of COVID 19. Dr. Veerabagu spoke to the media regarding his Siddha treatment, the excerpts include
In the Jawahar facility, 250 COVID 19 patients have been discharged after successful treatment.
Now 205 patients are given treatment in the facility.
We give customized treatment as per the symptoms like breathing problems, diarrhea, high fever, cold with throat pain, low oxygen levels.
We use fresh herbs and roots to prepare medicines for COVID 19 patients that can stop diarrhea within ten minutes.
We do not admit asymptomatic patients because they will become symptomatic patients when mingling with them.
Severe patients are kept in the second floor of the facility to get cured in eight to ten days.
Mild patients are kept in the third floor and are cured in six days.
Older people are treated in ten days while young people are treated in less than a week.
There are already 450 cases treated here, of which 250 left with complete cure and 205 are now in the hospital, and there is no death so far.
So far, I treated 600 COVID patients, of which 500 here and 25 positive patients in Puzhal jail, of which 23 were tested negative after a week of Siddha treatment.
Siddha treatment has records of existence from the 3rd millennium BCE, and it is one of the traditional medicines of origin in Tamil Nadu. Though there is not much scientific evidence for their efficiency, it is now widely practiced in Tamil Nadu and approved by the Tamil Nadu government. In these times of worst corona crisis may our traditional Siddha treatment will get its due credit in the scientific world by curing COVID 19 patients.