Cracks in Coonoor Mettupalayam road, Heavy Vehicles Are Restricted
Sophia Loren (Author)
Published Date :

Dec 20, 2021 10:30 IST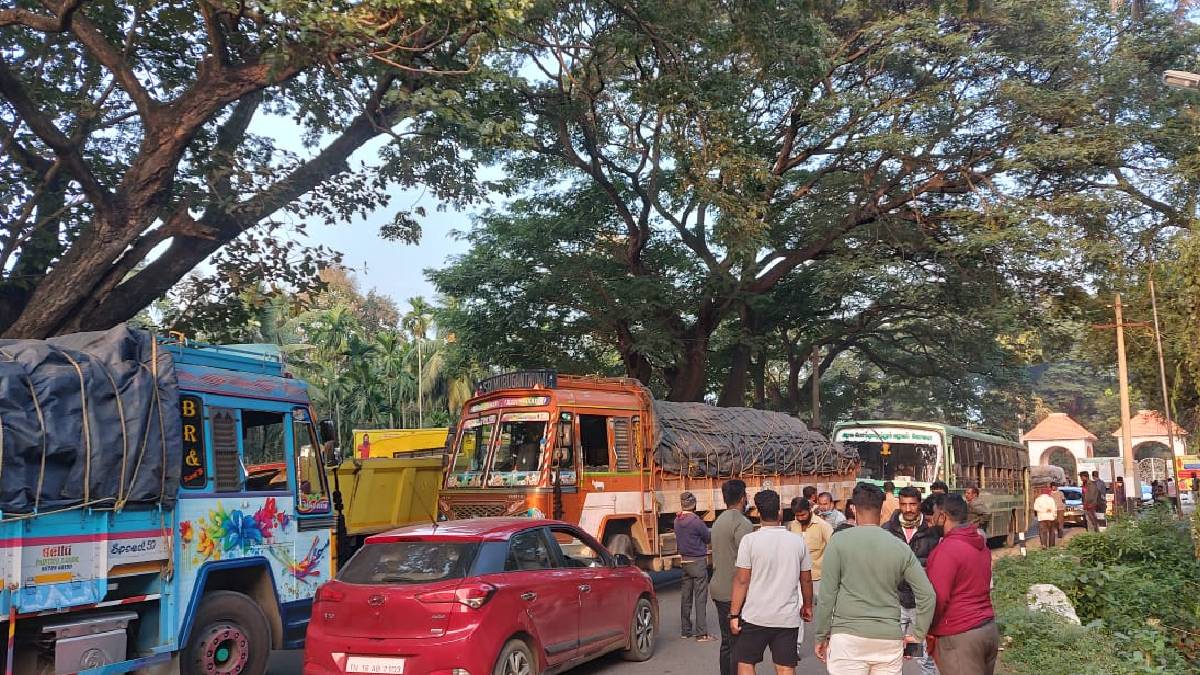 Due to road slides in Coonoor Mettupalayam road, the vehicles are diverted to Kotagiri road. To note, the Department of Highways has been processing the extension on roads for the past 18 days. By this, the lorry drivers blocked the road as they are not permitted via Coonoor Mettupalayam road. This caused trouble to the other vehicle travellers today morning.
Some areas are narrow, making it impassable for oncoming vehicles in Coonoor Mettupalayam road. Following this, road extension works are underway at more than ten places. For this, a roadside pit is being dug by a JCB, and a retaining wall is being set up.
In this situation, on Saturday evening, the road widening work took place in the Nandakumar bridge area near the Coonoor-Mettupalayam road Kattery. Then there was a crack in the roadside. As a precautionary measure, barricades were put at the site. Also, heavy vehicles, government buses and lorries are restricted to travel from Coonoor to Mettupalayam via Kattery.
Only cars and two-wheelers are allowed through the Coonoor road whereas, Government buses and heavy vehicles were diverted from Coonoor to Mettupalayam via Kotagiri. Similarly, heavy vehicles coming from Mettupalayam to Coonoor were diverted via Kotagiri. The National Highways Department is constantly monitoring the cracked area.
"Heavy vehicles will be accessed only after examining the stability of the road," says Selvam, an assistant divisional engineer with the National Highways Department, who conducted the survey.