Did Madras University Threaten to cut the Internal marks of the Students Who Protest Against CAA?
Sivaranjani Soundararaj (Author)
Published Date :

Jan 08, 2020 12:18 IST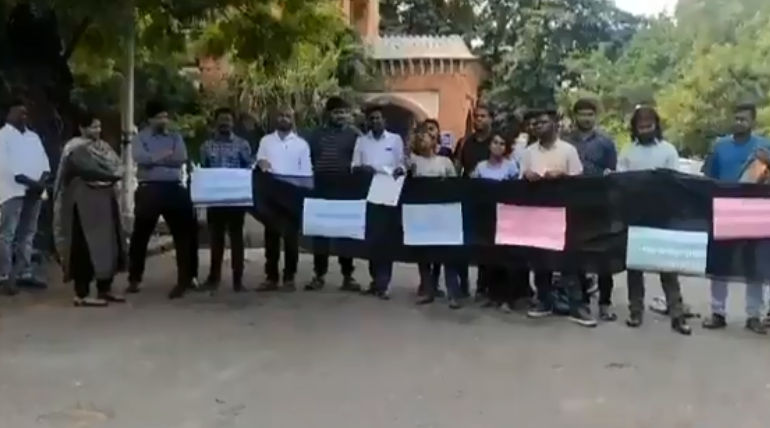 CAA student protestors complaint against Madras University: Students protest against the Citizenship Amendment Act persist all over the country even after the new year vacation. For a long quiet period, several lawyers, students, and political organizations around the country were engaged in protests to repeal the citizenship amendment act by staging condemns against police and the constitution.
Among all these, college management of the protesting students from Madras University blackmailed to curtail the marks, if involved in demur.
The students headed back to continue the protest right after the New year in Madras University. Students filed a complaint against the Management stating that the Madras University Departments coerced the students stating that the internal marks will be cut down if involved in the Citizenship Amendment Act protest.
More than 200 students gathered and staged protests at the Madras University campus on Marina beach before the New year. Residents voiced their protest that the Citizenship Amendment Act would promote secessionism. But still, some students involved in the CAA objection boldly irrespective of the management's threat to their academics.
The Madras University students complained against the management's extortion to students regarding the curtailment in marks, and they claim that many students backed to classes due to the fear of a reduction in internal marks or study declines.
Despite all the direct intimidations to the students from the Department staff, some of the Madras University scholars withstand against the constitution's new bill of citizenship vividly without the phobia of scores and managemental threats.