Cyclone Maha: Tamil Nadu is Safe as the Cyclone Moving Towards Gujarat Coast
Vijayan Sankar (Author)
Published Date :

Nov 02, 2019 14:45 IST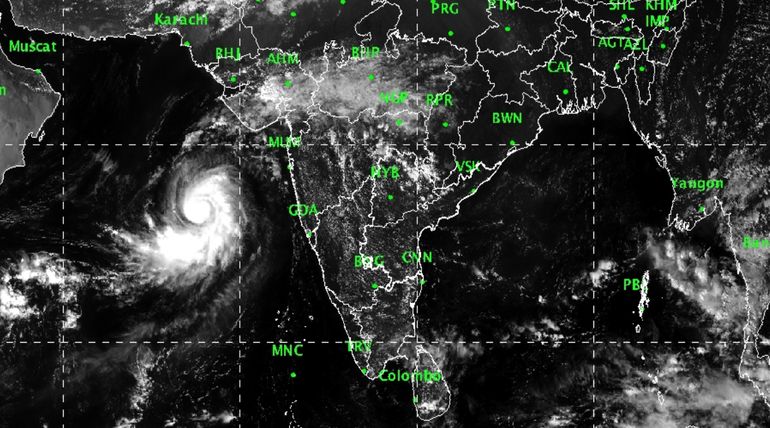 Cyclone Maha Left Tamil Nadu and Moving towards Gujarat and Maharashtra
India Metrological Department confirms M'Maha cyclone leaving Tamil Nadu and heading towards Gujarat and Goa. In other words, Tamil Nadu is safe from it. Maha could recurve only on the coastal regions of Gujarat on 5th November and bring heavy rains on the 6th and 7th.
AccuWeather & Skymet report on cyclone Maha
AccuWeather confirms that tropical cyclone Maha will threaten with flooding, damaging winds in western India during this week. AccuWeather report says that Maha formed on 25th October has strengthened and moved in a northwest direction. It is now packing winds up to 110 km/h, which is equivalent to the category one hurricane. Also, another private meteorologist, Skymet, confirms Maha to target south Gujarat coast this week.
CMD Director Puviarasan on Maha cyclone
Dr. N. Puviarasan, director of the Chennai Metrological Department, also confirms that Maha cyclone has left Tamil Nadu. He also said that there is no threat to fishers to venture into the sea for fishing. There are no immediate rain possibilities for Tamil Nadu is his contention. He also said that the low pressure near the Andaman Islands would not pose any threat to Tamil Nadu as it became week over time.
Tamil Nadu is now safe from the Maha cyclone but did it, and the northeast monsoon brought enough rain or more is to come, have to wait and see.