Daniel Pope Bigg Boss 2 Fame is Accused for Sexual Assault
Vignesh Subbaian (Author)
Published Date :

Apr 19, 2021 16:20 IST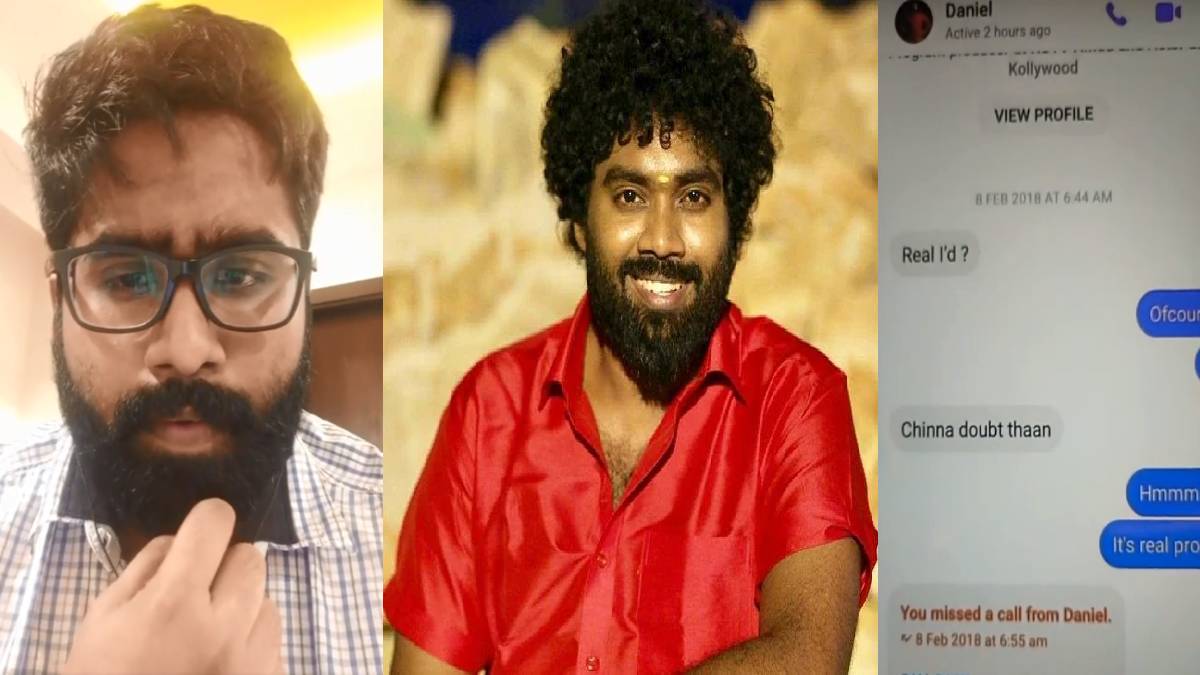 Bigg Boss season 2 fame Daniel Annie Pope is accused of assaulting minor girls and requesting to share their photos.
The screenshots of the chats are going viral on social media that defames the actor. The victims have shared screenshots of the messages sent by Daniel Annie Pope through Instagram and facebook messenger.
An Instagram account has posted that Daniel has texted badly to that 17 years old girl. The caption mentioned, 'I did not include the details of that woman. Daniel Pope texts many women at night to DM and asks for their pictures.'
Also, the caption mentioned, 'She did not give him any of her details when he asked this Daniel Pope is this person with a baby. He has asked me to send his pictures twice, and that too at 2 am. I don't know how long he's been doing this.'
Instagram user Jason Samuel an entrepreneur with 27.7 k followers, uploaded a video accusing Daniel Annie Pope with the proof of screenshots of the chat from 2014.
In a notice, he said that Daniel Annie Pope volunteer himself to chat with random girls even after his marriage. He uploaded the video with a clear note and with a victim's audio.
The caption for the video was with intense thought. The caption mentioned, 'The Aggravated Sexual Harassment by Daniel Annie Pope & Victim's Testimony.
Trigger Warning: Aggravated Sexual Assault. From morning we have seen chat screenshots first exposed by @bitchparotta, @vadivelumemes, and @thonuchu_sollitom. Take a look at this video to see this creepy stalker perving on clearly underage girls and committing aggravated sexual harassment on one such victim of his chats.
BEEP Censored Parts: It seems that trying to tear away clothes and pants, severely groping, pinning the victim to the ground, and masturbating over the person constitutes an Aggravated Sexual Assault and not Rape since there is no vaginal penetration! This is so dumb. So had to edit and upload. Thanks to @chinmayisripaada for pointing that out to me.
Such pedophiles which exist in our society must be mopped and cleaned.'
When the light screens on Daniel Annie Pope, he disagrees entirely with the accusation made on him. He says that people are accusing him of defaming him, and at the same time, the proper answer is given by him.