Delta Plus in Tamil Nadu: No need to fear Says Minister Subramanian
Sophia Loren (Author)
Published Date :

Jun 24, 2021 14:11 IST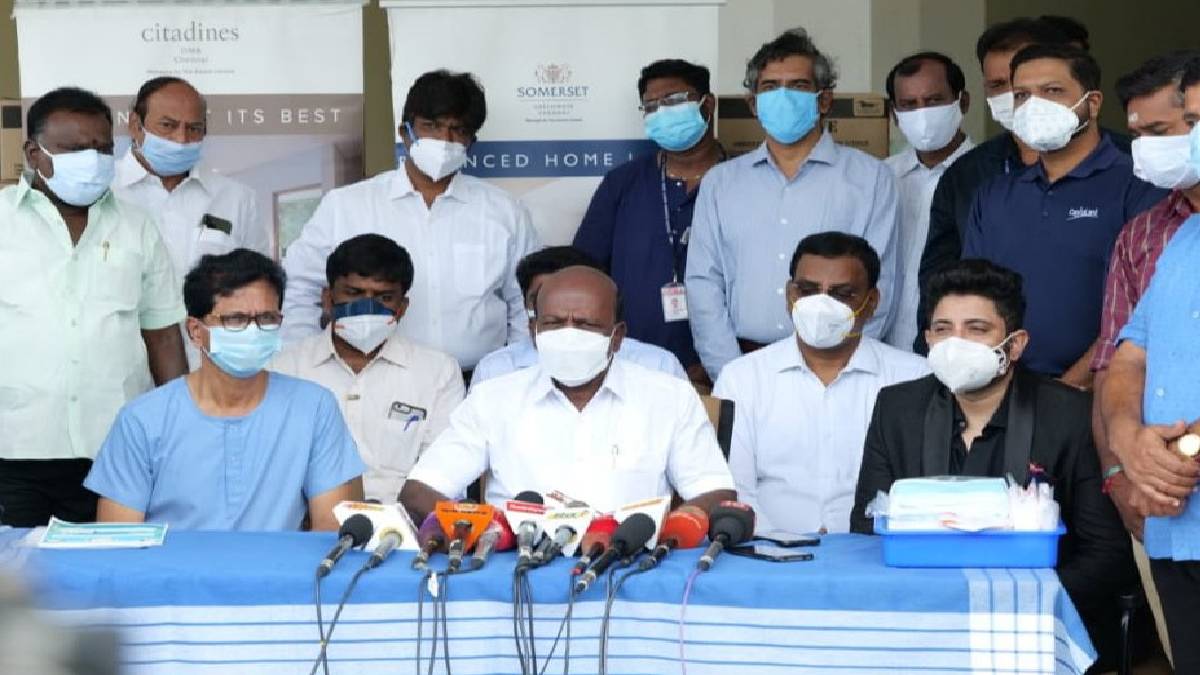 Family Welfare Minister Ma Subramanian has said that the woman affected by the 'Delta Plus' corona infection in Tamil Nadu has recovered and is in good health.
The second wave of Corona started in the last week of April and began to peak in the initial days of May, as the country recovered from the first wave of Corona that spread in 2019. While it has spread rapidly, its impact is now diminishing. But there is still a great struggle to recover from it entirely.
In this case, the third wave of Corona will start in six to eight weeks, said Dr Randeep Guleria, chief physician of Delhi Aims. Following this, the Tamil Nadu government has stated that the state is ready to deal with the third wave of Corona.
This new mutant virus is characterized by a mutation in the spike protein of the coronavirus, K417N. The virus, which was first detected in India, was named Kappa and the virus was named Delta after the B1.617.2 virus.
This delta virus is said to be the main cause of the 2nd wave of Corona in India. In this case, the delta virus is said to be transformed. The mutated delta virus is called 'Delta Plus'. And this Delta plus virus has started to threaten the public by its spread. This virus is said to be severe, which will be more challenging than the second wave of Covid 19.
The usual corona symptoms characterize this Delta Plus infection. It can also cause abdominal pain, nausea, loss of appetite, vomiting, joint pain, and hearing loss.
This Delta Plus infection has been found in countries such as the United States and the United Kingdom.
In India, About 40 people in the states of Maharashtra, Kerala and Madhya Pradesh are affected by the epidemic, according to the Union Health Ministry.
In this situation, a person in Tamil Nadu has been confirmed to be infected with Delta Plus Corona, said the Minister of Family Welfare, Ma Subramanian. He said that the woman from Chennai who was affected by Delta Plus Corona has recovered and is in good health.
The public must be very cautious and must take precautions before the virus gets severe. Regular washing of handing sand maintaining the social distancing in public places must be followed even after the curfew. One must wear a mask when stepped out of the house. Wearing a double mask is advisable. Parents must take care of the children even more with safety.