Disqualification of 11 AIADMK MLAs: Supreme Court Disposed the Lawsuit Filed by DMK
Gokul Saravanan (Author)
Published Date :

Feb 14, 2020 14:57 IST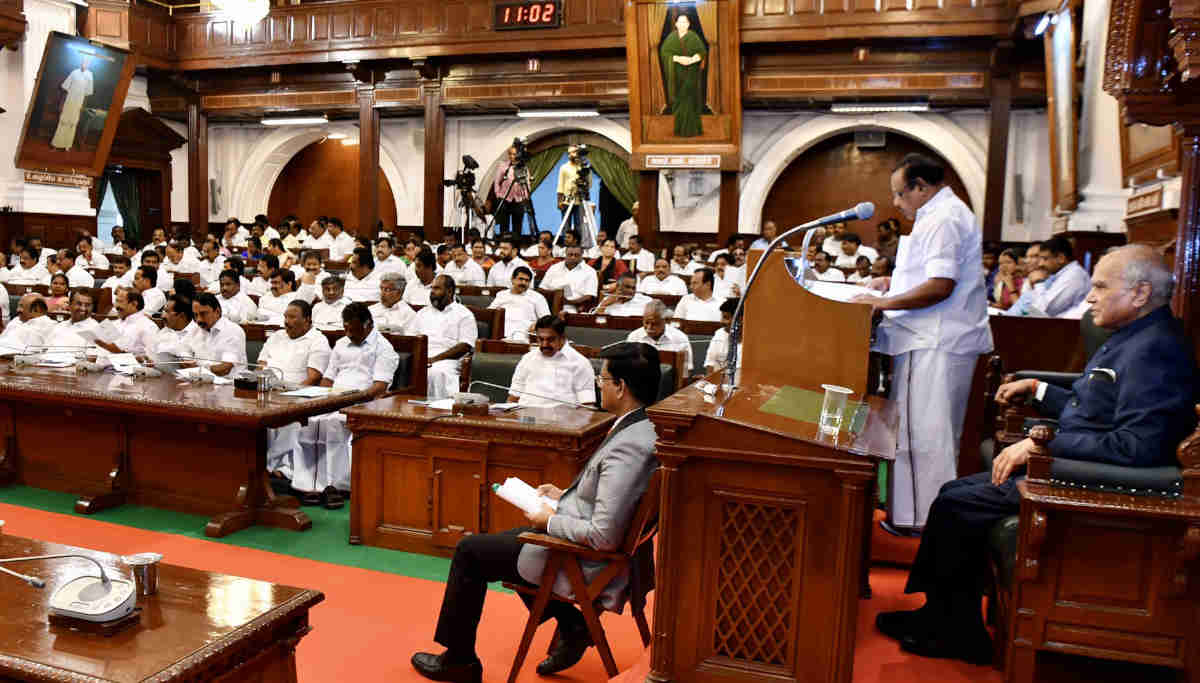 Supreme Court Dismissed the Lawsuit Filed on the Disqualification of 11 MLA of Tamil Nadu.
Supreme Court, on today, February 14, 2020, under the bench of CJI Bobde, passed its verdict in the case appealed by the DMK back in 2017 to disqualify 11 AIADMk MLAs including Deputy CM O Panneerselvam.
After the demise of the then Chief Minister J. Jayalalitha, the present CM Edappadi K Palaniswamy sware into power following the arrest of Sasikala, who tried to become the CM of the state. Like clearing the mess created after the death of J.Jayalalitha, the Present CM Edappadi Palaniswamy, as soon as he was sworn in, brought the resolution that demands trust on him in the assembly.
Along with 10 MLAs of the house, the present Deputy CM O.Panneerselvam voted against Edappadi Palaniswami. However, the rest of the 122 voted positive and made him sit in the chair.
Later, like utilizing the chance, the opposition party of the TN Assembly DMK, filed a case to the High Court of Madras asking to disqualify the 11 MLA who voted against their own party member.
The High court later dismissed the case filed by the DMK. Again, the opposition party appealed to the Supreme Court. Recently, the case was taken into consideration by the CJI of SC.
After the hearing, the case has been concluded by the CJI with his statement that the court cannot order the speaker of the assembly to take quick decision on this regard of disqualification. The court considers the notice sent by the speaker earlier and decided to leave the final decision to be taken by the speaker as earlier as possible.
Previously, the CJI also questioned the speaker why there had been no decision taken so far in this regard. And the court also said a delay of 3 years is unnecessary. But, the court also stated that no deadline would be furnished to the speaker, by the court, to decide on disqualifying the 11 MLAs.