Local Body Polls Tamil Nadu: Comments of DMK Chief Stalin
Vignesh Subbaian (Author)
Published Date :

Dec 02, 2019 14:49 IST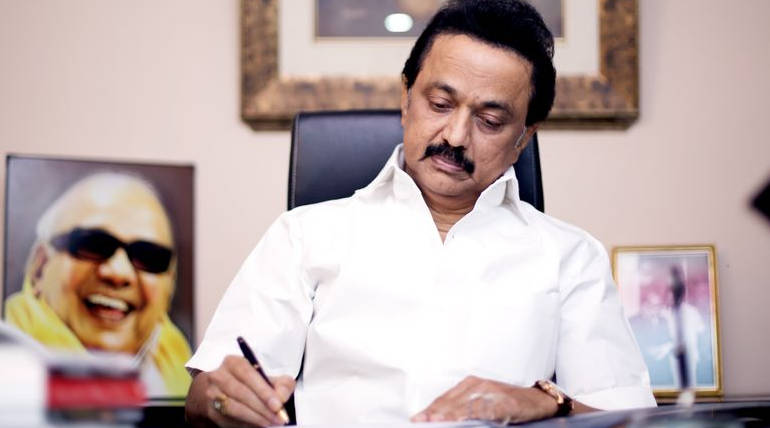 Will the rural local bodies' election on December 27 an 30 as announced by Election Commission happen? Local body election has subjected to comments immediately after its announcement today by the Election Commission. Only for the rural bodies' election will be conducted in two phases is what Tamil Nadu Election Commissioner Dr. R.Palaniswamy I. A. S announced today on December 2, 2019.
Without citing any reasons, the urban body polls are postponed once again. Now with the Supreme Court to hear the DMK petition against the local body elections, on December 5. The election commission has said the notifications to the rural local body polls will be issued on December 6. But if the Supreme Court stays the election, the local body polls can be postponed again.
Tamil Nadu election commissioner today, December 2, announced the dates of the local body elections. It was published only for rural local bodies and not urban local bodies. There were no reasons cited for it and also for the urgency with the Supreme Court to hear the DMK petition against it on December 5.
The opposition parties cry foul on the announcement as they feel it would only favor the ruling AIADMK. Vaiko, the leader of MDMK and ally of DMK, says it is a decoy with an ulterior motive by the AIADMK to stop the local body elections once again and put the blame on DMK.
DMK is conducting two meetings today to handle the rural body election announcement. One is the legal meeting to discuss the outcome of the Supreme Court order on December 5. It could be one of the three
It may stop the local body elections.
Order both the rural and urban local body elections together
Or may not intervene with the election commission to conduct the rural body election.
The second meeting of DMK is to formulate strategies in the case of only rural body elections happen this month.
For the people who are suffering already for the past three and a half years without local body representatives, any further postponement will be another blow to them.