Doctors Strike: 17b notice issued to a Doctor who participated in the strike
Gokul Saravanan (Author)
Published Date :

Oct 31, 2019 21:38 IST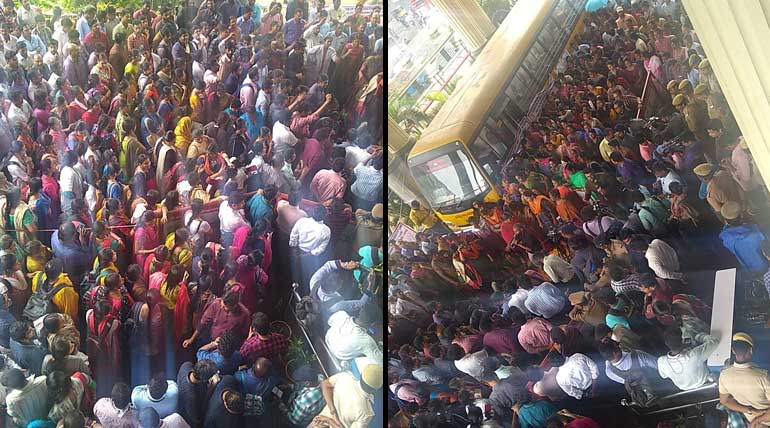 Tamil Nadu Government seems taking severe action against the Doctors who are in a strike in the state. The Chief Minister of the state, Edappadi K. Palaniswami, issued a warning that positions of the doctors who are in the protest against the government will be announced as vacant and soon be refilled with new ones. Now the government seemed to have stopped warning and stepped in action by transferring and issuing 17(b) notice to the protesting doctors.
C. Vijaya Baskar, Health Minister of Tamil Nadu, has also warned the doctors to pull over their strike or they will be replaced either through direct recruitment or through internal transfers. On Thursday, the Federation of Government Doctors Association (FOGDA) included the Tamil Nadu Government Doctors Association (TNGDA). However, it seems, the TNGDA has withdrawn its inclusion with FOGDA following a meeting with the government. Recent sources confirmed that doctors from Madurai and Coimbatore, who weren't in the protest for the past one week, have also joined the protest.
Meanwhile, a Doctor in the Dharmapuri district has been issued with 17(b) notice today. A doctor, who is working as an Assistant Surgeon, has received the 17(b) Notice, which is relating to severe disciplinary actions, that will hamper his carrier.
The government has also transferred nearly 50 doctors as a warning measure, while around 5000+ doctors are in protest. Most of the doctors seemed to have received a warning letter under the Tamil Nadu Government Servant Conduct Rule 1973. Also, the Health Ministry stated that it will never hesitate to initiate 'Break in Service' action on the protesting doctors.
FOGDA Doctors are in an indefinite strike from the past week, stating that their demands were kept unconcerned for many years. One of their requirements is the government to reassure the 50% reservation in medical higher education for government servants, which has been put on hold after NEET. They also demand to reduce the number of years to get the time-bound promotion at work, from 20 to 13 years or at least 15 years.