Four School Girls Drowned In Cauvery River During Excursion In TN
Thangaraja Palaniappan (Author)
Published Date :

Feb 16, 2023 14:10 IST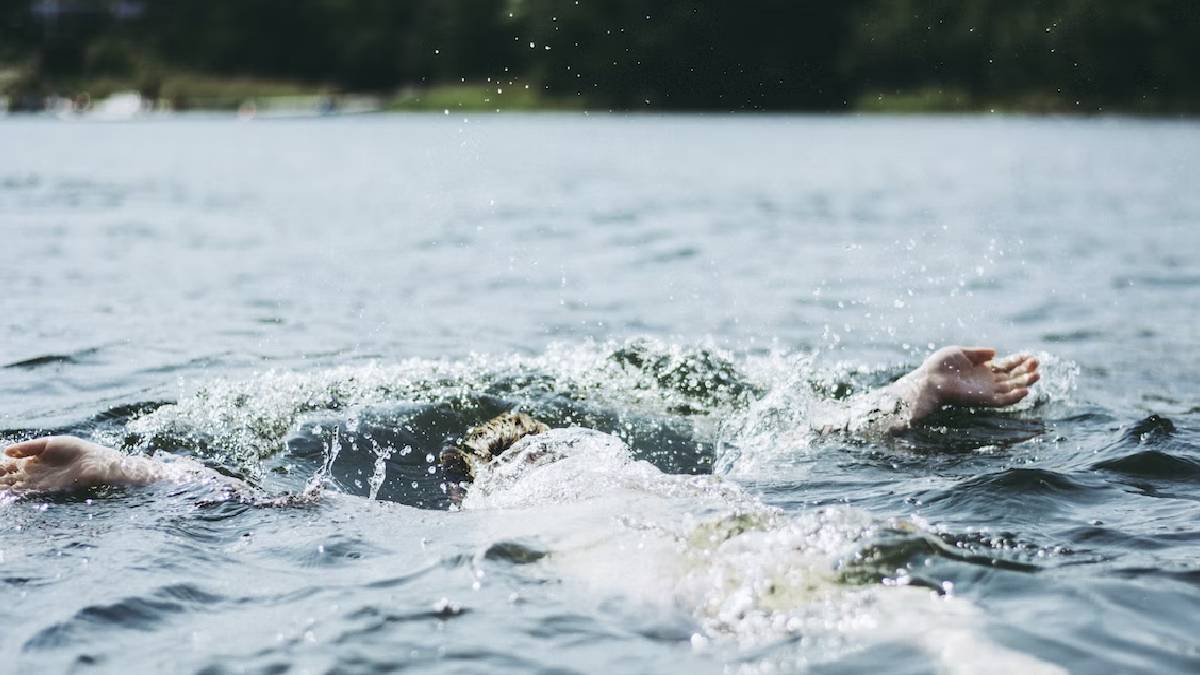 Four students from the Government Middle School in Viralimalai, Pudukottai district, who went on for the excursion drowned in the river.
According to the police reports, the group of students from the Government Middle School in Viralimalai, Pudukottai district, went on an excursion on Wednesday to participate in a football match held at an Engineering College.
The students are Mahalakshmi, Anandhi, Divyadarshini, Renuka, Vishapana, another Renuka, another Divyadarshini, Janani, Keertana, Arpitha Thanga Semi, Deepika, Tamilarasi, Sophia, Iniya and Lavanya 15 students. The teacher accompanied were Thilagavathy and Jayasakabiun.
After participating, they left back by the van. On the way, they went to the Mayanur Chellandiamman temple. At that time, Fifteen girl students also got down to the Cauvery river and played in the river. At that moment, the four students, Tamilarasi, Sophia, Iniya and Lavanya, went to the deep part and bathed.
Unexpectedly, one after another, the students drowned in the water. Seeing this, fellow students shouted. Residents in the locality jumped into the water and tried to save the girls. However, all four students drowned. After that, the remaining 11 girls were rescued by the people of the area.
Karur and Musiri fire stations were informed about this. Immediately the firefighters reached the spot and searched for the four female students. After a long search, the bodies of the four girls were recovered.
District Collector Prabhushankar, Superintendent of Police Sundaravathanam and Mayanur police rushed to the spot and rushed the rescue team after getting the information.
Subsequently, the bodies of the four female students were sent to Karur Government Medical College Hospital. The post-mortem bodies will be handed over to the parents. The Mayanur police have registered a case and are investigating the incident.
People in the town received information about the drowning of 4 female students who had gone to participate in a sports competition. Hearing this, the parents of the students were shocked.
The families and relatives besieged the school and staged a protest. Due to this, the police were concentrated. In the meantime, the Principal Education Officer of the school, Manivannan, ordered the dismissal of the three persons due to the negligence of the school's headmistress, Pottumani, and the negligence of the teachers who took the students to the match.