13 Year Old Girl Died After Consuming Cold Drinks And Body Turns Blue
Vignesh Subbaian (Author)
Published Date :

Aug 05, 2021 12:05 IST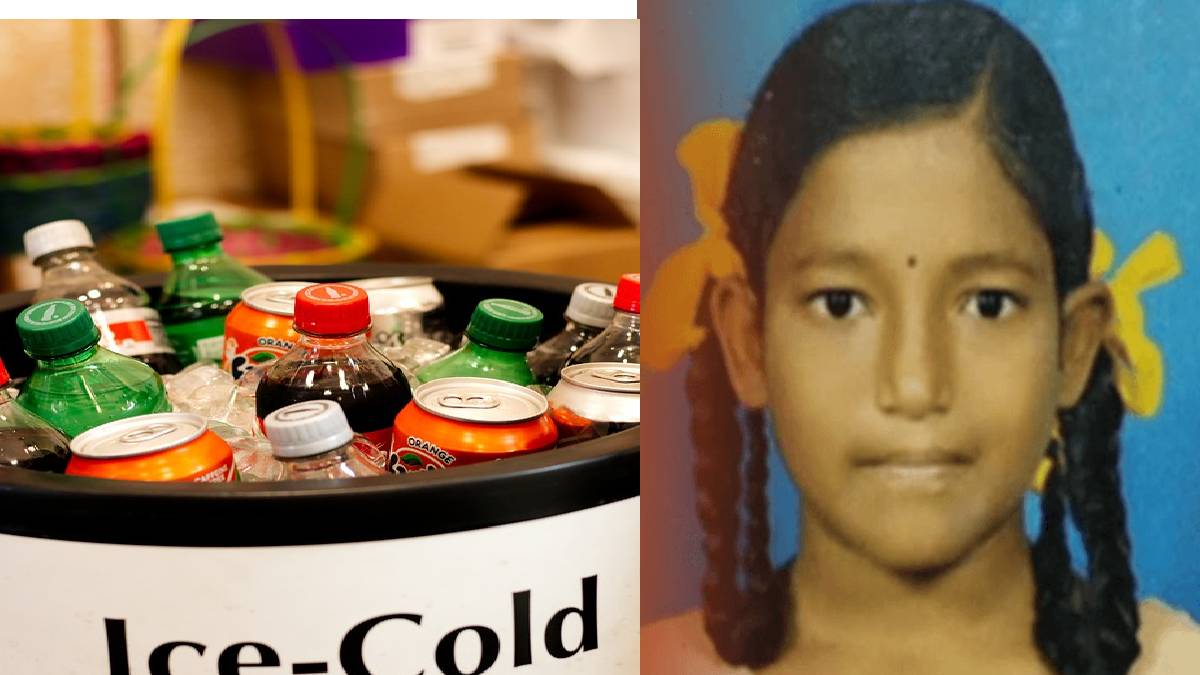 The death of a 13-year-old girl who vomited blood after consuming Cold drinks at a local grocery store has brought a huge shock in the locality. This sorrowful incident happened in Chennai.
Satish hails in Besant Nagar, Chennai, and his daughter Tharani is 13 years old. She went to the grocery store next to her house, bought a cool drink called Togito colo for 10 rupees and a Rasna packet to drink. Tharani is said to have started vomiting within minutes of drinking it.
There was also blood coming from her nose, it is said she has fainted, and her body turned blue. Frightened by this, the Tharani family rushed Tharani to a nearby hospital, but doctors said Tharani was already dead. This broke the hearts of her parents, who didn't understand what happened to her daughter.
Following this, they informed the incident to Shastri Nagar police station, and the Shastri Nagar police rushed to the spot and recovered Dharani's body and sent it to the Raipet Government Hospital for post-mortem.
There is a strict rule for the grocery, and small shops should not sell food items without name and date, but some people still do not follow this. And if it happens so, the incidences like this will be the consequence. Thus, there are allegations that a tragic death situation has arisen for many. In the shop concerned, he is said to have responded indifferently when asked about this by the relatives of Tharani.
The grocery store has been accused of selling expired and substandard goods. Shastri Nagar police have registered a case and are investigating. Food safety officials today inspected the quality of the products in the store.
Shastri Nagar police also said that 17 bottles of soft drinks had been sold so far, and the rest had been seized. Meanwhile, Shastri Nagar police said that during the post-mortem of the girl, doctors said that there was food in her trachea, which might have been the reason for the little girl's death.
The police said that the body samples of the girl are being examined to find out whether there was any poisoning, and only then the complete cause of death of the girl be known. The incident has caused a stir in Chennai.
The death of this little girl again warned the parents to be very cautious in their children's food. A minute careless of the parents will kill the children who they pampered. It is always important to see the manufactured date of the product that the children intake. The tastes and the colourful package might attract the children, but it is the responsibility of the parents to check further.