Health Minister Dr. Vijaya Baskar Says, Its not right time to count Covid positive numbers
Vignesh Subbaian (Author)
Published Date :

May 29, 2020 15:34 IST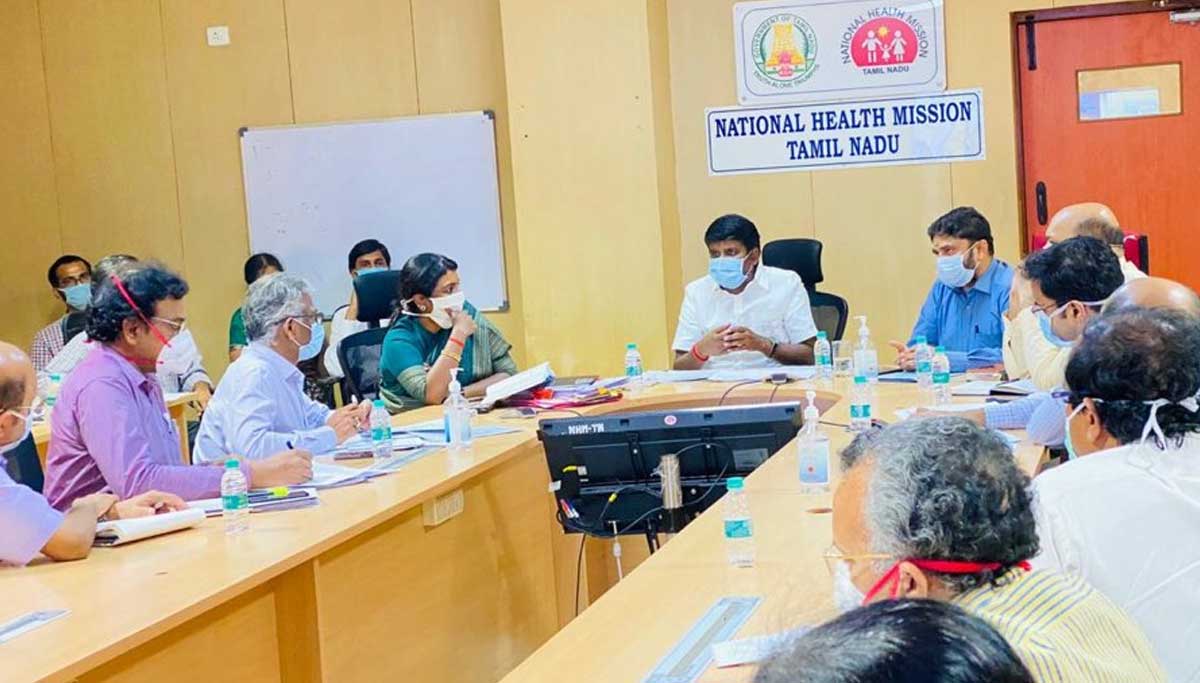 The rapid rise in the coronavirus cases in India and Tamil Nadu continue every passing day. Yesterday India saw an all-time high of 7,466, and in Tamil Nadu also 827 people infected. Health minister Dr. Vijaya Baskar says that it is not time for counting numbers but to praise the tireless and selfless service of the health workers. He also compared the mortality rates of other countries to that of Tamil Nadu and said it is the low to anywhere else. He also said that it is not time for politics.
India is now in the 9th position pushing Turkey to the tenth position. China and India are the most top populated countries with the first two positions. Now the infection rate in India is double the total infection of China with 1,65,799 in India vs only 84,106 in China so far. The Indian death toll of 4706 has crossed the total death toll in China with only 4638 cases. In India more than 33 lakh covid 19 tests conucted so far compared to the 1.5 crore tests in the US. When the total tests conducted so far, for the total population in India, it is not even in the top 100 countries.
As per the 13 worsted affected cities in India, three are in Tamil Nadu. They are Chennai, and its nearby cities Tiruvallur and Chengalpattu. Out of the total 19,372 cases in Tamil Nadu, Chennai contributes more than two thirds or 12,762 cases. Including yesterday's death of 12 persons in Chennai alone, the total death toll in Chennai is 145 persons. Four zones have the maximum number of cases are
Tondiarpet - 1,322
Tiru Vi Ka Nagar - 1,393
Anna Nagar - 1,089
Teynampet - 1,412
Kodambakkam - 1646
Excerpts from the media address of health minister
689 persons have been discharged today and totaling 10,548
The recovery rate in Tamil Nadu is 55 %
649 people of the recovered patients are with co-morbidity, children and aged people even above 90 years
Today positive cases today 710, and from other states are 117 which includes Chennai's 559 infection cases
1253 infected cases are from other states including 936 from Maharashtra
Most of those coming backtest positive for corona infection
Government is successfully facing all the challenges
Hence there is no need for the public to panic because of the numbers
The whole world is facing the same problem and without any vaccines
UK, Belgium, Italy, and other developed countries have 14 % mortality tests
12246 tests conducted today totaling to 4, 55, 216 so far
Yesterday a wife of a police inspector praised the government for saving her husband
In today's hot temperature, no hospital has AC to avoid spreading of the virus
Doctors and health workers are working in this hot situations with gloves and full PPE dress even without any air circulation.