COVID-19: India is next to the US in the total Number of Infections
Vignesh Subbaian (Author)
Published Date :

Sep 07, 2020 15:27 IST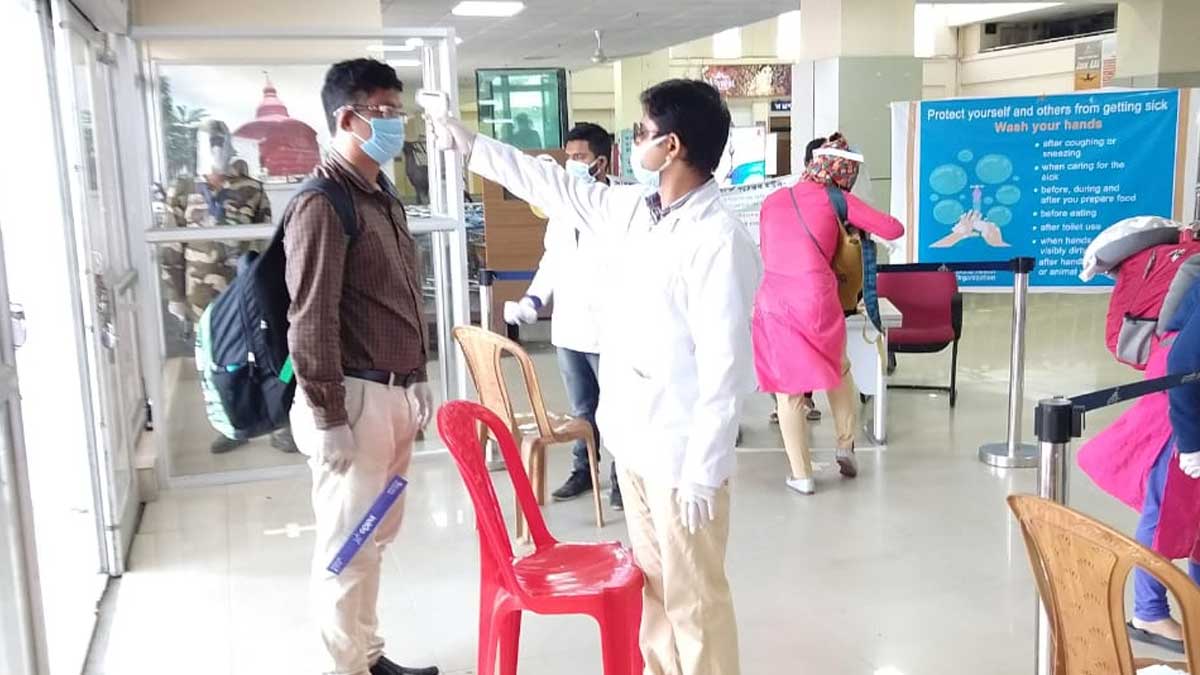 India is in the second-worst position among all the countries to have the most number of COVID 19 cases. It surpassed Brazil yesterday, September 6, to be only next to the US with more than 42 lakh cases. For more than a month, India reports daily cases which are double that reported in the US and Brazil and the highest in the world. Also, the deaths continue to be around 1,000 a day to take the total death tally to 71,642.
For the second day, India reported more than 90,000 cases, and if it continues, it will soon reach the first worst position among the world countries with the US only 20 lakhs more with 62 lakh cases.
COVID 19 in Tamil Nadu to reach 8,000 deaths soon
After Maharashtra, which accounts for one-fourth of the total infections and the daily new cases, Tamil Nadu continues in the second position. Yesterday Tamil Nadu continued its new cases of around 6,000 with 5,783 cases to take the total tally to 4,63,480. The deaths also continue to be around 100 with yesterday a bit low at 88 to take the total to 7,836 deaths. The only good news is that the number of discharges is par with the new infections, with 5,820 went home yesterday to bring the total active cases to only 51,583.
COVID 19 in Tamil Nadu districts
Chennai reported 955 cases to lead in the number of patients in the state continuously and to have one-third of the total positive cases of 1,41,654. Also, the 17 deaths reported yesterday took the total death tally in Chennai to 2,862, which is again one-third of the state's total deaths. It's adjoining districts also continue to contribute their share of new infections with Chengalpattu - 361 and 3 deaths, Kancheepuram - 196 and 3 deaths, and Tiruvallur - 246 and 8 deaths.
Until August, Coimbatore was not with many new infections but is the second most affected district now. Yesterday also it reported 538 new cases to take its total tally to 18,955. With the five deaths reported yesterday, the total death tally is 328, and the active cases are 4,796 in Coimbatore.
Even its neighboring districts are continuously increasing in the number of new cases and deaths with Erode – 118 and 4 deaths and Tiruppur – 153 and 4 deaths. The other three major cities have nominal new cases with Madurai - 111 and 2 deaths, Salem 122 – and six deaths, and Trichy - 111 and no deaths.
The other Tamil Nadu districts with many numbers of COVID 19 cases include,
Cuddalore – 388 and 5 deaths
Dindigul – 118 and 4 deaths
Kallakurichi – 184 and one death
Kanyakumari – 116 and 2 deaths
Nagapattinam – 136 and 2 deaths
Ranipet - 135 and one death
Thanjavur – 150 and one death
Tiruvarur – 123 and one death
Tirunelveli – 132 and 2 deaths
Vellore - 158 and 3 deaths
Villupuram - 130 and 2 deaths
Tiruvannamalai – 272 and 2 deaths