India nears 30 lakh infections and more than 55,000 deaths due to COVID 19
Vignesh Subbaian (Author)
Published Date :

Aug 22, 2020 11:29 IST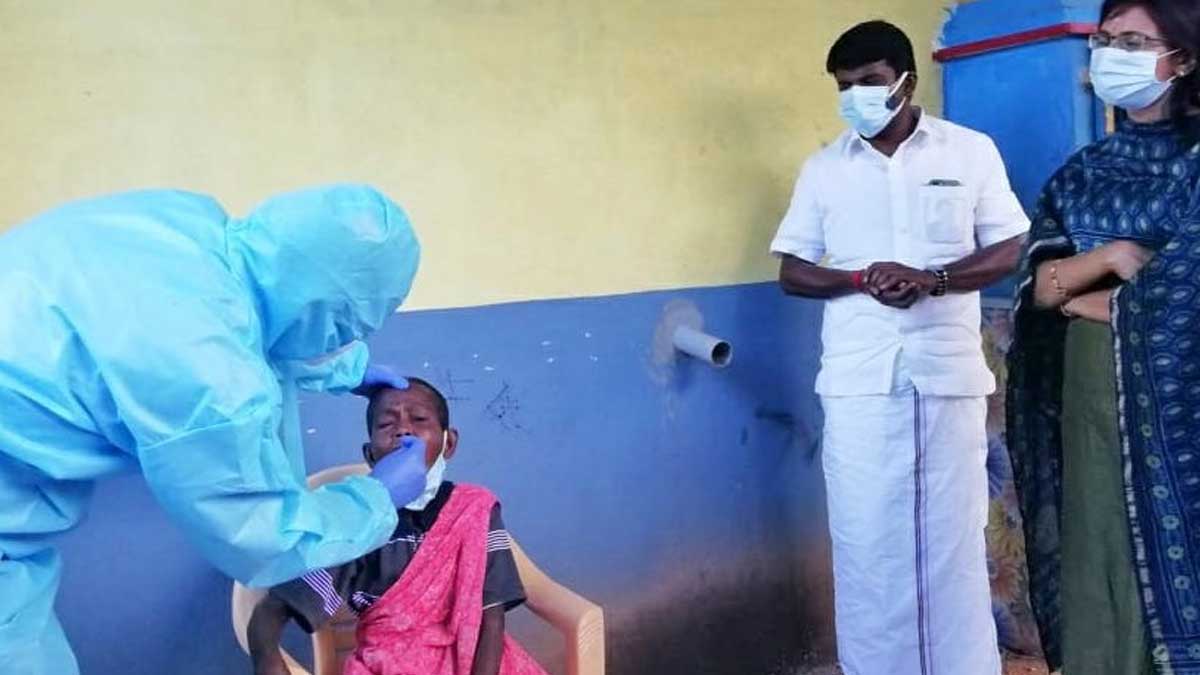 India has reported a record high of 68,898 new infections on August 20 to take the total tally to near 30 lakh cases. On August 21 is the 150 lockdown day in India, and, for the past 17 days, it records the highest number of infections in the world. Deaths around 1,000 reported for the past for more than ten days and is in the third position in the number of deaths.
There is only five lakhs more to beat Brazil currently having 35 lakhs positive cases. It is because of Brazil reporting only around 40,000 cases, while India records nearly 70,000 cases daily. Election commission announces guidelines to conduct elections in Bihar and by-polls in many MP and MLA constituencies across India.
COVID 19 in Tamil Nadu
From August, Tamil Nadu reports new infections, only around 6,000. August 21 is not different, with only five less at 5,995 new cases. Deaths also continue to be above 100 from August with today reporting 101 deaths including a 100 years old woman in Chennai and 13 years old boy in Sivaganga.
Number of discharges is 5,765 to have active cases only at 60,000, even with more than 3,67,000 positive cases. S P Balasubramaniam is stable confirms MGM hospital in a bulletin today.
COVID 19 in Chennai
For the first time in August, Chennai crossed the 1,200 marks today by reporting 1,282 new cases. This week there is a continuous rise of new cases in Chennai after passing the 1,000 marks during the weekend.
Deaths also increased today, with 23 reported taking the total Chennai deaths due to COVID 19 to 2,557, which is more than one-third of the full death of 6,340 deaths in Tamil Nadu. With the number of people coming into Chennai increasing every day and with TASMAC shops open now, will the new cases continue to rise is the big question.
COVID 19 in Tamil Nadu districts
While Chennai rises in new infections, there is no signs of decreasing deaths and new cases in the districts. Coimbatore and Cuddalore continue near 400 and 300 case levels for the past few days. Coimbatore reports 393 cases, and only three deaths and Cuddalore reports 242 new cases and four deaths. While Trichy and Madurai reported moderate 110 and 86 cases, Salem reported 269 and 6 deaths.
The three Chennai adjacent districts also contribute to the continuous rise with Chengalpattu - 430 and 3 deaths, Kancheepuram -220 and 4 deaths, and Tiruvallur - 369 and 4 deaths.
The other districts with the increased number of COVID 19 new cases include
Dindigul - 129 and 3 deaths
Erode - 103 and 1 death
Kanyakumari - 155 and 3 deaths
Ramanathapuram - 107
Ranipet - 178 and 3 deaths
Theni 122 - 2 deaths
Tenkasi - 112 and 3 deaths
Thanjavur - 100 and 1 death
Tirupatthur - 100 and 1 death
Tirunelveli - 163 and 3 deaths
Toothukudi - 127 and 1 death
Vellore - 200 and 4 deaths
Villupuram - 129 and 2 deaths