All details you should know of the intense lockdown in Chennai
Vignesh Subbaian (Author)
Published Date :

Jun 19, 2020 10:21 IST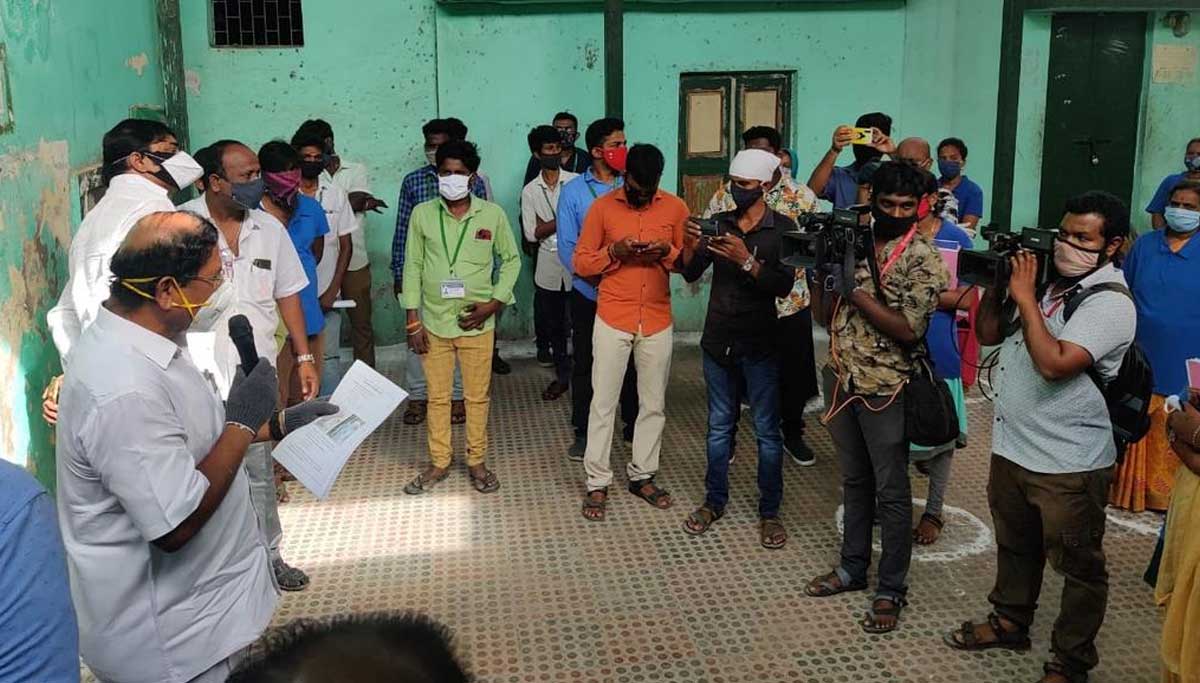 All details you should know of the intense lockdown in Chennai: Chennai goes to intense lockdown again from today, June 19. Eighteen thousand policemen are on the vigil in to take action against anyone not following stringent lockdown guidelines. There are 288 police check posts within Greater Chennai police limits to control unwanted movement in the city.
Police commissioner warned of filing cases under Sec. 144 Cr.P.C. and vehicles seized against those who not following the guidelines and those without e pass or with fake e pass. The lockdown is to control the infection, which took 120 days to reach 26,000 until May end and to double to above 52,000, it took less than 20 days.
Rising coronavirus infections and deaths in Tamil Nadu: Yesterday June 18, Tamil Nadu and Chennai recorded the second-highest infection cases so far. And the death toll of 49 is also one of the highest. Thus the total infection cases are 52,234, including today's 2,141 cases and the death toll to 625. Chennai, with today's infection cases of 1,373, is now with 37,070 cases. The remaining districts added 768 to take their total infection cases to 15,264.
What is allowed and not allowed in Chennai during this lockdown? Unidentified sources confirm that more than 2 lakh people have left Chennai in the last few days before the lockdown. The following are allowed and not allowed to do by the people living within the Greater Chennai police limits and for some parts of Tiruvallur, Chengalpattu, and Kanchipuram.
Autos and taxi cabs are not allowed except for emergencies.
Except for hospitals, pharmacies, labs, ambulances, and funeral hearses, there should be no other public activities.
Only vegetables, groceries, and essential item shops will be open from 6 am to 2 pm.
People are allowed to buy from these shops within a 2 km kilometer range from their homes.
Only takeaways are permitted in hotels from 6 am to 8 pm
All government, bank, hotel, essential service staff, NGO workers are requested to wear their IDs or show their e passes.
People to board the flights have to show their tickets when stopped by the police.
The police will charge fine those not wearing face masks in public.
On the two intervening Sundays on June 21 and June 28, there will be no activities except for emergencies.
All these steps and more are taken by the government to control the rapid spread of coronavirus in Chennai and the other three districts. It is for the people to realize the present clear danger of COVID 19 and be safe at home and not to let this lockdown extend further, which will kill most of their livelihood.