Jallikkattu competition will be shifted to January 17 in Madurai
Thangaraja Palaniappan (Author)
Published Date :

Jan 12, 2022 10:55 IST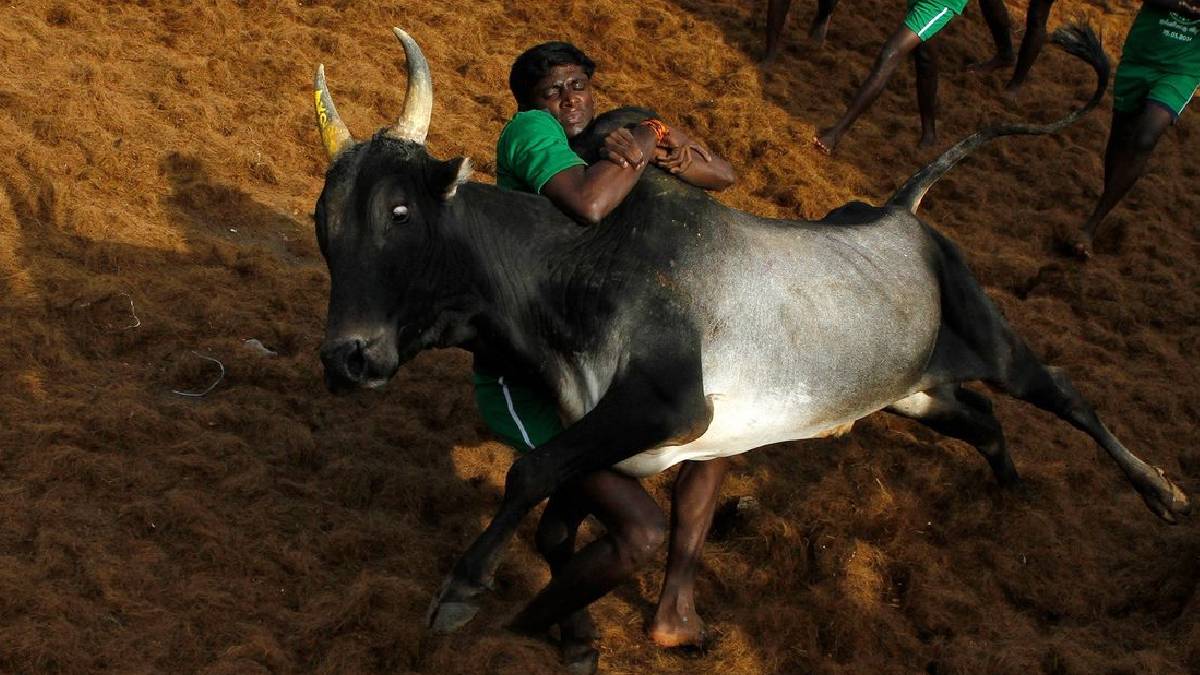 The district administration has informed that the Alankanallur Jallikattu date is planned to be changed. Accordingly, jallikattu competitions are scheduled to be held in Madurai on January 17 in Avaniyapuram, Palamedu and Alanganallur.
Jallikattu will be held on the 14th at Avaniyapuram, Madurai and on the 15th at Palamedu to coincide with the Pongal festival. Similarly, a full curfew was declared across Tamil Nadu on Sunday as jallikattu was scheduled to be held on the 16th in Alankanallur.
District Collector Anish Sekhar consulted on-demand to postpone the Alankanallur Jallikkattu competition. At that time, it was decided to hold the Alankanallur Jallikkattu competition on the 17th, and it was announced that there would be no change in the restrictions for the players and cows participating in the competition.
In this situation, work is in full swing in Avaniyapuram, including constructing a waterway and the construction of paths for the arrival of competitors and bulls. Revenue officials and corporation officials visited the venue. The government has said the tournament will be held with various restrictions due to the corona spread.
At that time, leaflets were distributed on behalf of the police to the people of the area not to allow relatives from outside to watch the Jallikkattu match. In this case, instead of holding the match without spectators, Jallikkattu may have banned the match, said film actor Vela Ramamurthy.
Meanwhile, a petition has been filed in the Madurai branch of the High Court seeking an interim injunction against the Jallikkattu competition in Tamil Nadu. In a petition filed by Ramkumar Adityan of Tiruchendur in Thoothukudi district, he also demanded the closure of Tasmac, theatres and shopping malls to curb the spread of corona.