Kallakurichi Srimathi Case: Forensic Team Investigated The School
Thangaraja Palaniappan (Author)
Published Date :

Jul 19, 2022 16:07 IST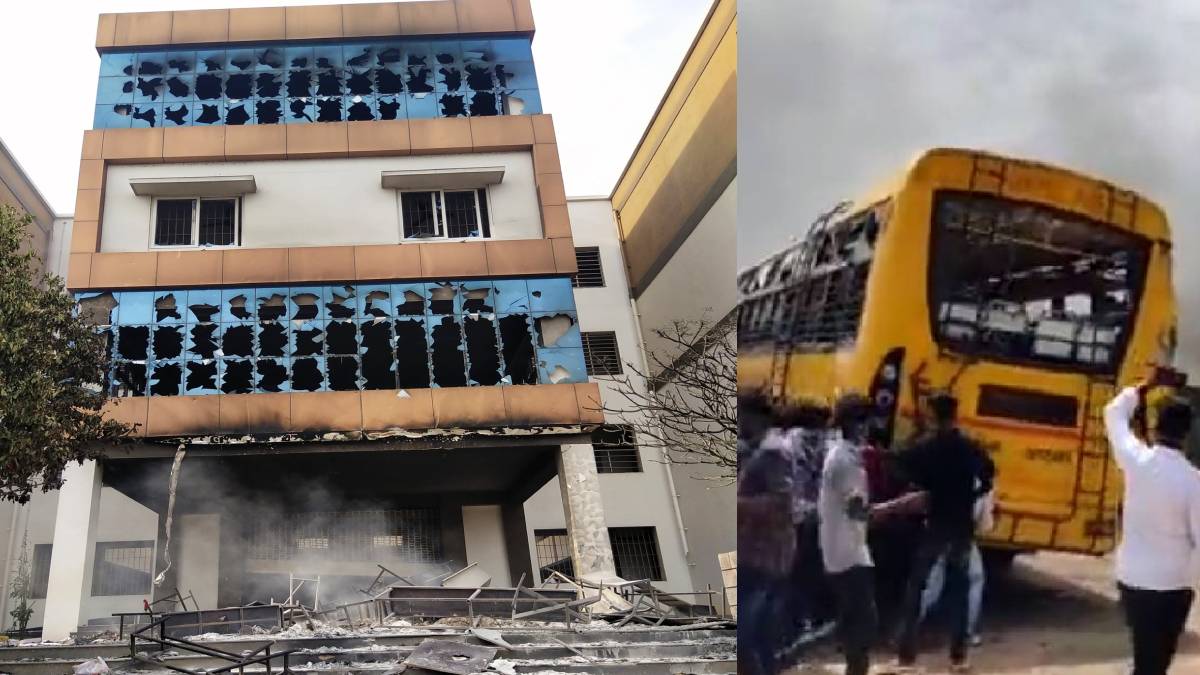 The death of Srimathi, who studied at Shakti Matric Higher Secondary School in Kaniyamur near Chinnasalem, Kallakurichi district, caused a huge stir. Following her mysterious death, uncontrollable violence took place at the school. Many doubts broke out, and the case is now transferred to CBCID.
The student Srimathi, who studied by residing in the school hostel, died mysteriously at the school on July 13th. The student's parents and relatives continuously protested, claiming that the death was suspicious.
Meanwhile, various opinions were being shared on social media, saying justice should be done for the student's death. Due to this, on Sunday, many gathered in Kaniyamur and started a protest demanding justice for the student's death. At one point, protest erupted into a riot, and the school was set on fire. They also set fire to the buses and vehicles there. The original certificates of the students were also burnt.
As a result, the school campus turned into a war zone. This incident caused great shocks in Tamil Nadu. Following this, the police have been concentrated around the Kallakurichi private school campus for the 3rd day today. A team headed by the Deputy Director of Forensic Science conducted an investigation today in the school. An investigation was carried out regarding which weapons were used by the protestors and which items were set on fire.
The police have already arrested 300 members who were engaged in the riot. With the help of cybercrime, the police are finding out the root cause of the riot and who triggered the violence. Most of the rioters were youngsters. It is reported that the rioters gathered by viewing the message on Whatsapp.