Kallakurichi Srimathi Suicide Case: Protest And Justice Explained
Sophia Loren (Author)
Published Date :

Jul 18, 2022 10:08 IST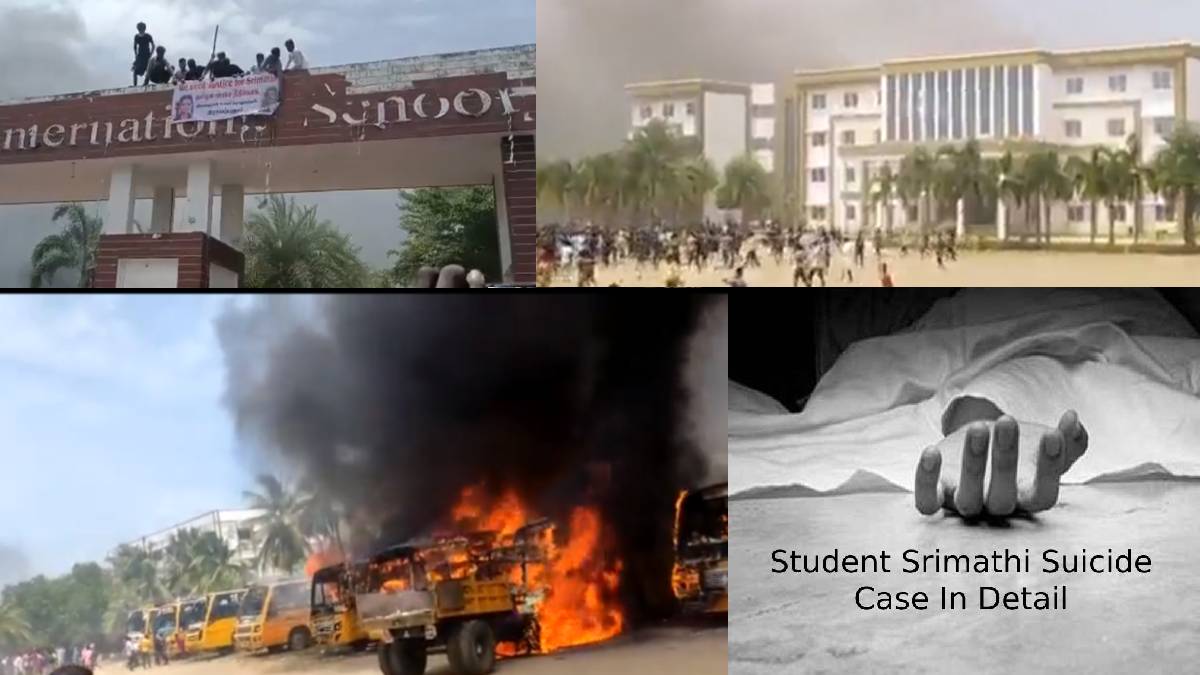 Srimathi's suicide protest has become more sensational from yesterday following the riots and the public protests. Social media is busy with the Srimathi suicide case. The public needs to know what happened to Srimathi and the cause of her death.
Also Read: Srimathi Case Allegations and Rumours
Srimathi 12th was studying in a Private private school in Kaniyamur near Chinnasalem. She committed suicide on Tuesday, July 12 and was reported dead the next day. Her parents had lots of doubts regarding their daughter's death. The letter was taken from Srimathi's bag in which he has written that she was yelled at by two teachers in front of her friends. And so she has taken this decision and requested the school management to return back the fees to the parents.
The police have confirmed that student Srimathi wrote the letter before her death. Srimathi's Parents and relatives were engaged in road blocks and protests, and they refused to get the body even after the autopsy result. They got tenser when the school management refused to see the clear view of the CCTV footage. The tension and violence broke out in Kallakuruchi during the protest yesterday.
Srimathi's father filed and case with two requests. As requested by Srimathi's parents, the case is now transferred to CBCID, and the re-examination of the autopsy is made. The court has ordered to record the autopsy. The court also said Srimathi's funeral and the final rituals must be held without violence.
While the school was completely ransacked, the protestors set fire to all the school vehicles. During this protest, 55 policemen were injured in stone pelting. Many police officers with Vajra vehicles are engaged in security operations as the tense situation continues throughout the area. Following the death, Maths and chemistry teachers were arrested.
According to the police, 329 people were arrested until this morning in connection with this riot. The police have registered a case under more than ten sections against those involved in the riots. Police are conducting an intensive arrest of those involved in the violence. Police are conducting an intensive investigation based on video evidence.