Kanda Sashti Kavasam controversy Surendran surrenders in Pondicherry police Station
Sivaranjani Soundararaj (Author)
Published Date :

Jul 17, 2020 12:29 IST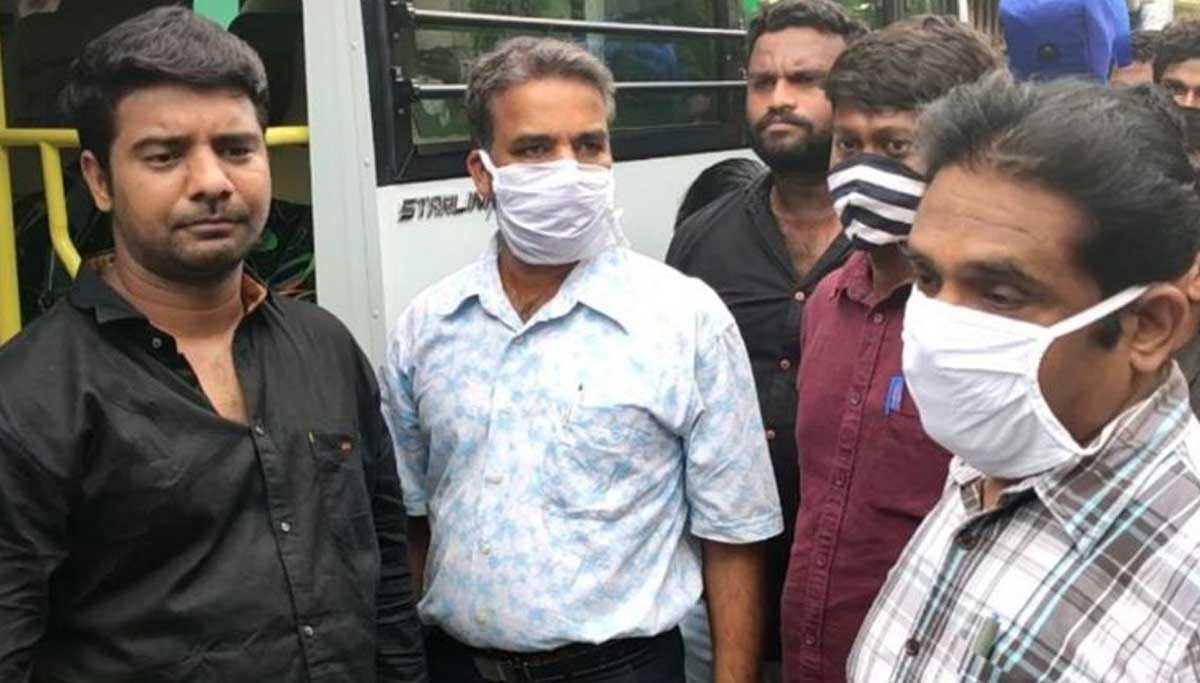 'Karuppar Kootam' Surendran Natarajan surrenders in Pondicherry police Station over the Kanda Sashti Kavasam controversy. Surendran, a member of the 'Karuppar Kootam' YouTube channel, has surrendered at the Pondicherry Ariyankuppam police station.
A complaint was lodged with the Chennai Police Commissioner on behalf of the Tamil Nadu BJP, alleging that a post on a YouTube channel Karuppar Kootam about the Kanda Sashti Kavasam had hurt the feelings of the Hindu people.
Following this, the Criminal Police filed a case and conducted an investigation. Senthilvasan, a member of the Karuppar Kootam YouTube channel, was arrested last night. In this situation, Surendran, a member of the channel, surrendered at the Ariyankuppam police station in Pondicherry.
Initially, the Puducherry police refused to arrest Surendran Natarajan as the case was at the Tamil Nadu police station at the time. Further, after informing the Tamil Nadu Police, the Puducherry Police provided security to Surender Nadarajan until the Tamil Nadu Police arrived. Tamil Nadu police rushed to Puducherry to bring Surendran, who had surrendered in Puducherry to Chennai.
Later, the crime branch police from Chennai arrested Surender Natarajan and took him to Chennai. Tamilnadu Bharatiya Janata Party President L. Murugan staged a protest yesterday as said before, showcasing his regret to the obscene of Kanda Sashti Kavasam by the Karuppar Kootam YouTube channel.
He also called his fellow party members to hold on the protest with a Murugan icon until the Tamil Nadu government takes possible action on the respected personnel of the channel.