Karuppar Koottam Youtube Channel Videos Removed, Celebrities response
Sivaranjani Soundararaj (Author)
Published Date :

Jul 21, 2020 17:37 IST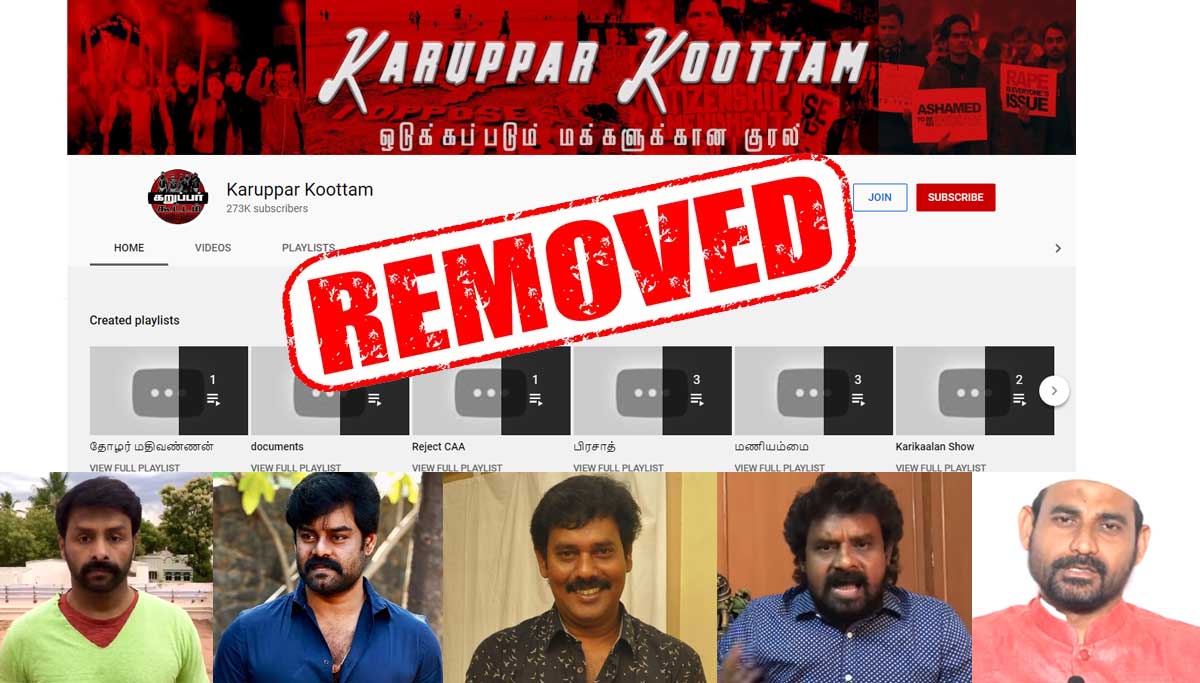 Today, Karuppar Koottam Youtube Channel Videos Removed by the channel team to avoid further controversy by other videos. They have not entirely removed the videos, it is under private mode and still available on the YouTube server. People and celebrities of Tamil Nadu rose up in revolt due to the disheartening act on Hindu god Murugan by the Dravidian group Karuppar Koottam.
After the protest staged by BJP President L. Murugan, Karuppar Koottam YouTube Channel member Surendran Natarajan and SenthilVasan was arrested based on the complaint regarding the misleading explanatory video of Hindu religion's protective devotional song namely "Kandha Sashti Kavasam".
Though the Dravidians earlier mistook Goddess Saraswati, the rage became more ferocious when they hit on Lord Murugan's Kandha Sashti Kavasam via an unacceptable lyrical version by Karuppar Kootam.
Celebrities beyond religion voices out on the dishonored video by Surendar Natarajan. Cholan. Mu. Kalanjiyam of Tamilar Periyakkam warns the Karuppar Koottam group for defaming the historical gem 'Kandha Sashti Kavasam' written by Devaraya Swamigal. He angerly expressed his regrets warning that "Each of your Body parts will be cut into pieces if this anti-religious and vulgarism on beliefs continues".
Meanwhile, Vellore Ibrahim opened up about his thoughts on the ruthless act of young men claiming as a part of political growth to gain votes. DMK and communists sketches devotionally to rise revolt between the Hindu and Muslim by this kind of undercover operations with the help of Dravidian youngsters. There is no disparities in the myths, whether it is Hindu, Christian and Muslim, says Vellore Ibrahim.
Similarly, Actor RK. Suresh, Cameraman Natarajan and several other celebrities strongly condemn the assault done to the Hindu God Murugan and it's long-lasting beliefs of Hindu devotees worldwide. This is very disheartening and an equal act of disrespecting their own mothers.