Kausalya owes to seek justice for her killed husband Sankar in Supreme Court
Vignesh Subbaian (Author)
Published Date :

Jun 22, 2020 15:15 IST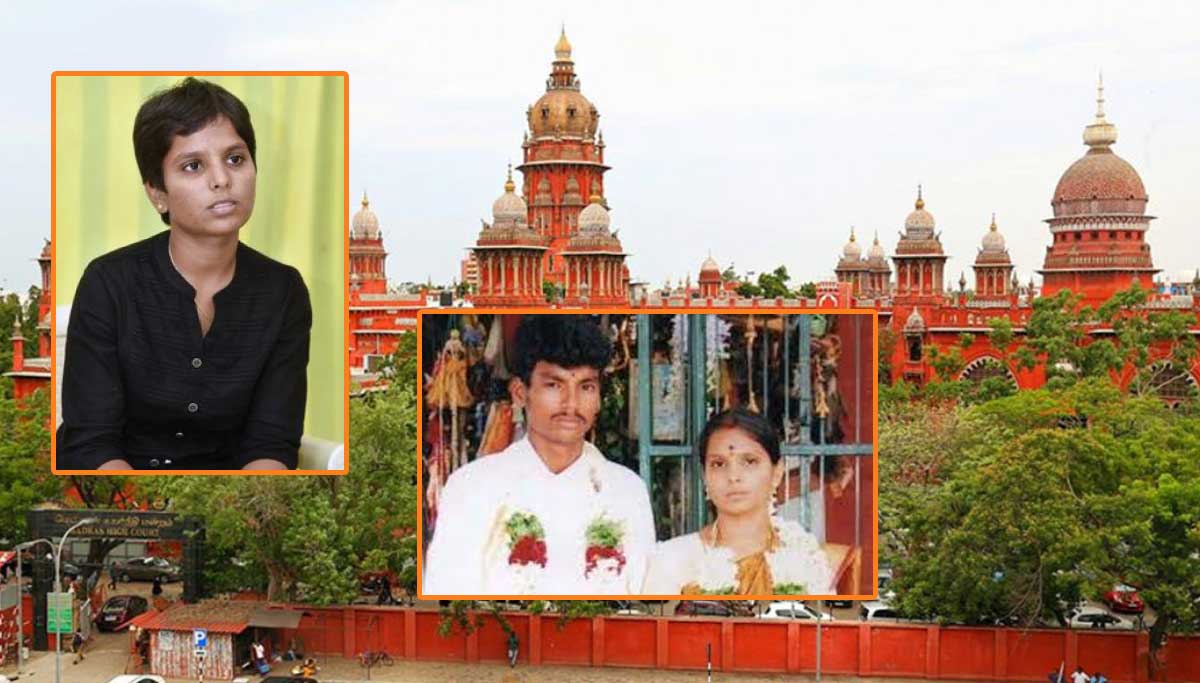 Kausalya owes to seek justice for her killed husband in Supreme Court after the Madras high court today, June 22, acquitted the first accused. A division bench passed orders today on the appeal against the judgment of the Tirupur District court sentencing six to death. All these six were found guilty of killing 22 years old Sankar, the husband of Kausalya. Also, the Madras High Court reduced the death sentence of the other five to 25 years of imprisonment.
Background of Sankar honor killing: Sankar, a Dalit and Kausalya from the Thevar community, fell in love while studying in an engineering college in Pollachi. They got married against the wishes of Kausalya's family in 2015 and were living happily in Sankar's house in Udamalpet. On March 13, 2016, when Kausalya and her husband were waiting for a bus in the Udamalpet bus stand, a three-member gang attacked them in broad daylight.
There was CCTV footage of the three hacking Sankar to death and injuring Kausalya. The police filed the case in the Tirupur district court, which awarded death sentence to six of the eleven accused. One of the main accused is Chinnasamy, the father of Kausalya. The Tirupur court also acquitted Annalakshmi, the mother of Kausalya, and two others while giving minimum prison terms to two others.
Proceedings in Madras High Court: Chinnasamy and the five other accused sentenced to death appealed in the Madras High Court against the Tirupur court order. On behalf of the police also an appeal was filed against the acquittal of Annalakshmi and two others. A division bench comprising justices M. Satyanarayana and M.Nirmal Kumar after hearing the appeals passed the order today.
The prime accused Chinnasamy was acquitted of all charges and ordered to be released from prison. Also, the acquittal of Annalakshmi and the two others were upheld by the bench and also ordered their release. The other five accused who were sentenced to death will serve only 25 years in prison now.
Kausalya owes to seek justice in the Supreme Court: Speaking to the media after the court verdict, Kausalya said if Chinnasamy and Annalakshmi are not guilty, Sankar would have been alive now. She owed to seek justice for her late former husband in Supreme Court.