Know what is allowed in Tamil Nadu in lockdown 5
Vignesh Subbaian (Author)
Published Date :

May 31, 2020 16:41 IST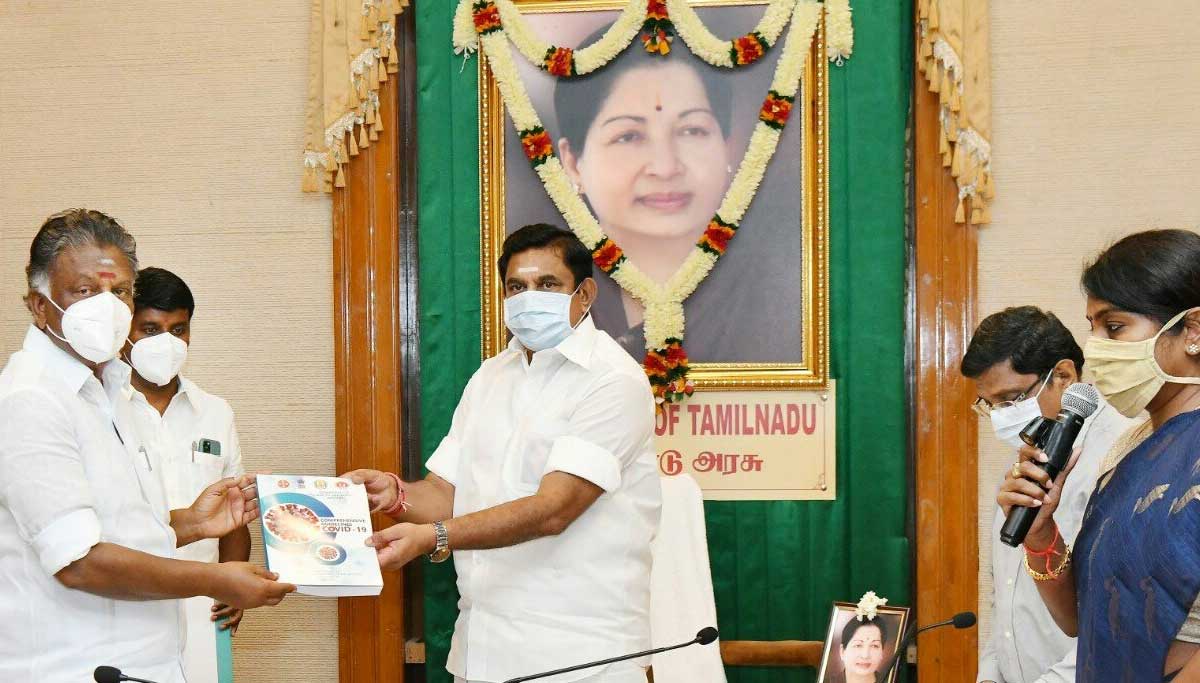 Know what all is open in Tamil Nadu from June 1: Chief Minister in a detailed letter to the public today, May 31, has announced a lot of relaxations in lockdown 5.0. But these relaxations are not applicable for all the 1100+ containment zones in the state and only movement for essential needs allowed there until June 30.
The rest of the state can have public transport with 50 % capacity from tomorrow. hotels, tea shops, big shops except for malls can open from June 8. TASMAC shops will be open from 10 AM to 8 PM as night curfew has been reduced to 9 PM to 5 AM.
What is all open from tomorrow, June 1, except in containment zones?
All public and private transport with 50 % capacity will run.
Big shops including jewelry, textiles, and others will be open with 50 % employees and not more than five customers at a time
All staff buses of private organizing are allowed to operate with 40 passengers
All private companies can start work with 100 % of employees to function without air conditioners.
What is open from June 8?
Restaurants, tea shops with open to 50 % seating capacity for customers
Taxis and cabs with three passengers apart from the driver can operate without e pass within one of the eight zones.
Autos can have two passengers, and cycle rickshaw can ply on the roads.
Barbershops and beauty parlors without air conditioning
Restrictions to continue all through Tamil Nadu until June 30
No opening of all religious worship places and permission for religious meetings
No other state visitors for Kodaikanal, Ooty, Yercaud and other tourist places
No residential lodges, resorts or hospitality services except for health workers, police and specified others
No opening of shopping malls
No opening of schools and any educational institutions but to encourage online teaching
No international flights and only flights permitted by MHA
Theaters, bars, gyms, swimming pools, zoos, entertainment centers, and others could be a massive gathering of people.
No meetings of social, religious, political, sports and others
Interstate transport not allowed and only with e-pass people can travel to other states.
Eight zones in public transportation: For administrative purposes, the public transportation in Tamil Nadu has been divided into eight zones which include
Zone - 1 : Coimbatore, Nilgiris, Erode, Tirupur, Karur, Salem and Namakkal
Zone - 2: Dharmapuri, Vellor, Tirupattur, Ranipettai and Krishnagiri
Zone - 3: Villupuram, Tiruvannamalai, Cuddalore and Kallakuruchi
Zone - 4: Trichy, Thanjavur, Nagapattinam, Ariyalur, Perambalur, Thiruvarur and Pudukottai
Zone - 5: Madurai, Dindigul, Theni, Virudunagar, Sivagangai and Ramanathapuram
Zone - 6: Thoothukudi, Tenkasi, Kanyakumari and Tirunelveli
Zone - 7: Kancheepuram, Chengalpat and Tiruvallur
Zone - 8: All areas coming under the control of Greater Chennai police limits
Except for the unlucky zones 7 and 8, public and private transport with 50 % capacity is allowed in all the remaining 6 zones.