Lakshmi Ramakrishnan and Apartment secretary charges against Vanitha Vijayakumar
Sivaranjani Soundararaj (Author)
Published Date :

Jul 29, 2020 22:02 IST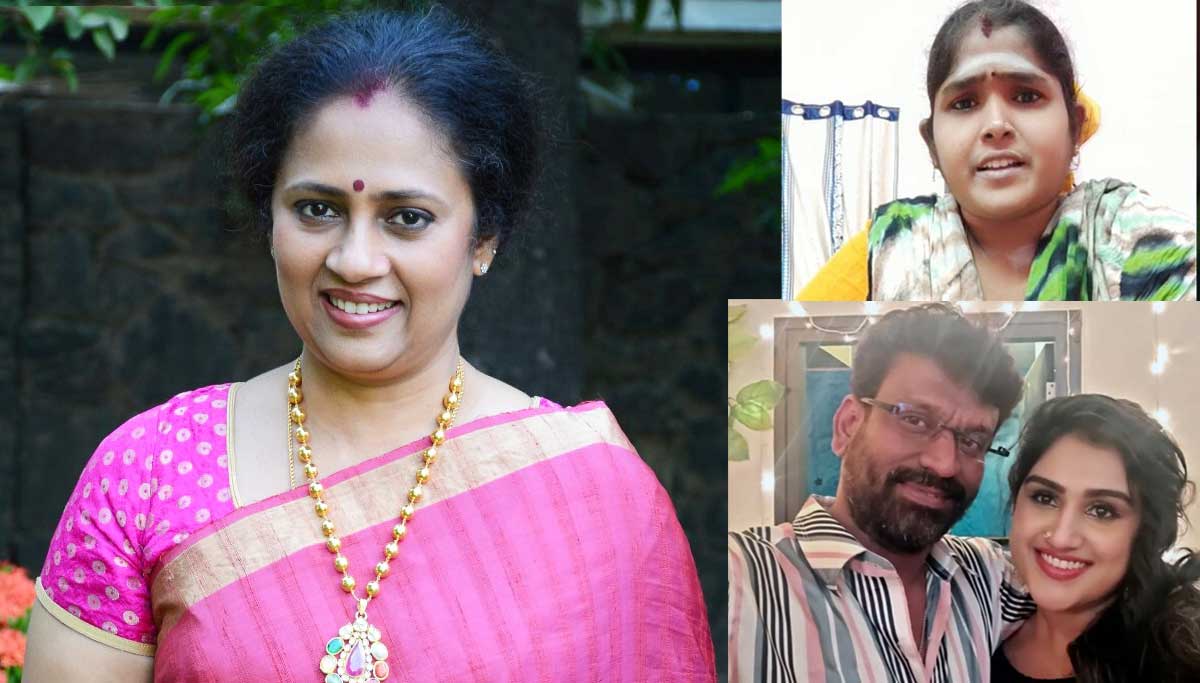 Lakshmi Ramakrishnan and Apartment secretary charges against Vanitha Vijayakumar in Porur Police Station. Chennai, Vanitha Vijayakumar and Peter Paul marriage controversy has been doing rounds for quite a long time and took rage in the police station as a case now.
Chennai Porur police filed a case against actress Vanitha Vijayakumar for holding a wedding reception in violation of CoronaVirus lockdown restrictions.
Actress Vanitha Vijayakumar married Peter Paul last month. Following this, Vanitha is hosting a wedding reception at an apartment in Iyyappanthangal next to Porur. A complaint was lodged with the police against Vanitha Vijayakumar for gathering large numbers of people without permission during the curfew, taking photographs for the wedding and not wearing a face mask.
Nisha Thotta, general secretary of the apartment where Vanitha Vijayakumar lives, had lodged a complaint with photos and videos related to it. Porur Inspector Shankar Narayanan has registered a case against actress Vanitha Vijayakumar under three sections.
Actress Vanitha Vijayakumar has lodged a complaint against Surya Devi at the same police station for slandering her. Meanwhile, Lakshmi Ramakrishnan sent a legal notice to Vanitha Vijayakumar, who spoke disrespectfully to Ramakrishnan and scolded her badly. Vanitha also said she was going to expose her personal life.
Lakshmi later said in a statement: During a Skype interview organized by a youtube channel, Vanitha Vijayakumar attacked my husband and me with obscene words. It was Vanitha Vijayakumar who asked me to contact the channel and arrange for her to talk to me. But spoke deliberately wrong in the interview.
Then it was aired. Following that, my husband and I, through our lawyer, sent a notice to Vanitha Vijayakumar under the Criminal and Civil Law. Accordingly, a copy of the notice has been sent to the Inspector, All Women's Police Station, Vadapalani and SRMC station, Deputy Commissioner of Police, Vadapalani, Asst Commissioner and the Tamil Nadu State Commission for Women (Mahila Ayog). Vanitha is all overfilled with cases again and will be revealed soon if there is an arrest based on the complaints.