Local Body Election of Tamil Nadu: K. Veeramani says it as the Hopelessness of ADMK
Vijayan Sankar (Author)
Published Date :

Nov 06, 2019 18:00 IST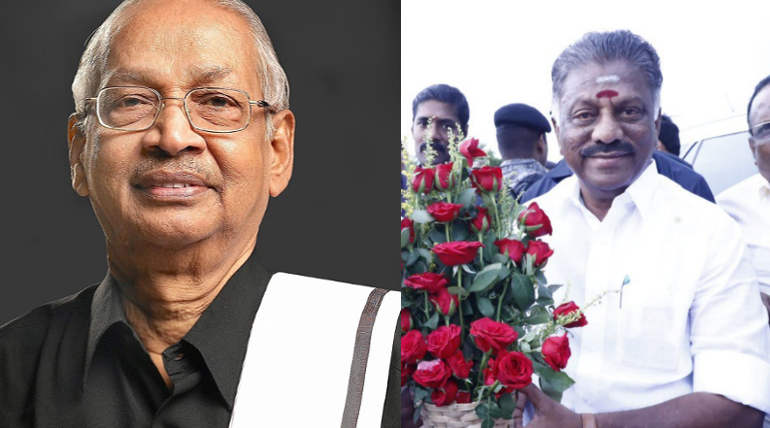 Local body elections announcement in 15 days says deputy CM O. Panneerselvam:
Riding high on the recent by-election win AIADMK is gearing up for the proposed local body elections. The last polls to it were conducted in October 2011, and nearly after eight years, it is again to be undertaken before the Pongal festival. Over the previous eight years, only AIADMK is in power, and it should have conducted the elections in 2016 itself. But for more than three years, for one reason or the other, it has been postponed until now.
Now rejuvenated by the recent by-election victories, AIADMK is in full swing to conduct the elections. SEC or the State election commission, which had asked the Supreme Court to extend the time for this election by four weeks after its time ended on 30 October, is now waiting for its directive to conduct it as soon as possible. Sources say it may be performed in two phases in the last week of December and the first week of January 2020.
Deputy CM O. Panneerselvam confident of victory in the local body polls:
On 5 November, yesterday, the deputy chief minister O. Panneerselvam said local body elections announcement would be out in 15 days. He said this in the thanksgiving meeting in Nanguneri. Though lost in the MP elections, now the people understanding the pro-people policies of AIADMK, people have voted en masse for it.
He also said the massive victory of Naryanan in Nanguneri is equal to that of former CM Jayalalitha's win in Andipatti. Also, he said that CM Edapadai Palaniswami is giving an efficient rule in Tamil Nadu, and MK Stalin will never come to CM post ever in his life. Ministers KC Veeramani and Nilofer Kaffeel were giving instructions to party candidates on how to win the local body polls in Vellore.
K.Veeramani criticizes the win of AIADMK:
Dravidar Kazagam secretary K.Veeramani said that people know how by-elections are won. He also told people to know who could give them the right rule and hence will vote for them. While the reporters questioned the new hope of AIADMK to conduct long-pending local body polls, he said that by saying new hope itself confirms that they have lost their confidence with the people before. He said that at least this new hope of AIADMK should bring the long-pending local body elections to Tamil Nadu for the welfare of its people.