Madurai Lockdown: Whats happening with 574 Active Cases in Hospital
Vignesh Subbaian (Author)
Published Date :

Jun 24, 2020 11:53 IST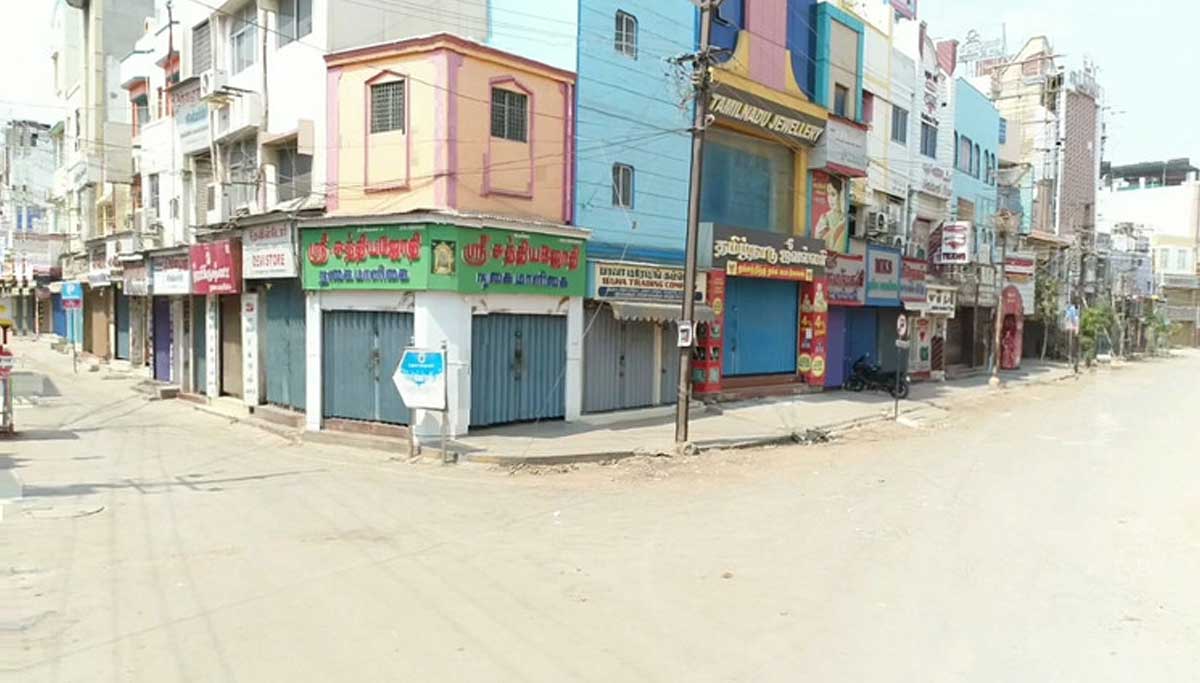 Know all details of Madurai lockdown: Temple town Madurai with the sudden lockdown from midnight of June 24, looked deserted yesterday. People can only go up to one km from their homes even to buy essentials in Madurai. So severe is the lockdown after three days of continuous more than 100 infection cases in Madurai.
Even yesterday, 137 infection cases were reported from Madurai and total 574 active cases in hospital. In Chennai, the infection cases seem to be under control from the lockdown from June 19. Especially Tiru Vi Ka Nagar zone, which was the worst affected in Chennai is fast reducing the infection cases.
Madurai lockdown details: Madurai, which came under sudden lockdown from the midnight of June 24, took many by surprise.
Even Chennai and the other parts in three districts were given a few days before for lockdown. But police have set up 16 check posts in the Madurai city to clampdown the movement of people to control the corona crisis in Madurai. Some details on the Madurai lockdown include
From yesterday, June 24 early morning Madurai roads were deserted with minimum or no vehicles
Only essential shops for groceries and vegetables will be open from 6 AM to 2 PM
People should not use vehicles to go to these shops and only can go up to one km from their home to buy the essential things
All the 100 wards of Madurai city will be under lockdown which includes Madurai east, Madurai west, Paravai and Tirupurangkundram wards
And on Sunday there will be intense except for milk and medicines there will be not even vegetable and grocery stores
All buses from many places in the zone will be stopped outside of Madurai city
Police are filing cases against those going in bikes and cars
People are cooperating with the government with not coming out of their homes, and all roads in Madurai are looking deserted