ads
Coimbatore: Man With a Gun and Knife Staged Attack in Ramanathapuram Canara Bank
Gokul Saravanan (Author)
Published Date :

Dec 04, 2019 11:07 IST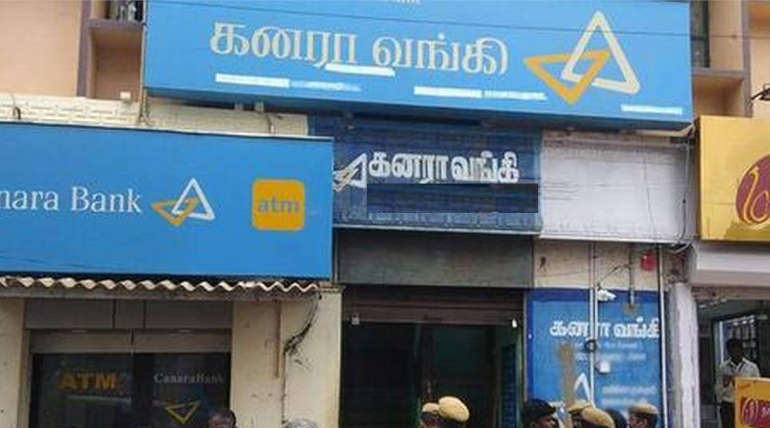 Man With Gun and Knife Attacked Bank Staffs In Coimbatore: An unexpected situation has taken place in a branch of Canara Bank Sungam, near Ramanathapuram, Coimbatore. A man suddenly entered the Branch Manager's cabin, pulled out a pistol, and pretended to shoot another person who was already engaged in a conversation with the branch manager.
The offender named Vetrivelan suddenly entered the branch and rushed into the BM's cabin with a gun. When the other staff entered after a short gap hearing the noise inside the cabin found Vetrivelan pointing his gun on another person named Gunalan.
The Staffs immediately responded and tried pulling the armed man. In that action, Vetrivelan loosed his gun and took a knife and scratched the rest of the staff and the Branch Manager. Some of the bank staff and the BM took the scratches from Vetrivelan.
Soon, the Police department rushed to the spot and took Vetrivelan under their control upon the information given by the manager. Now, Vetrivelan is under the custody of police while Gunalan is being investigated for a cheating crime.
As per the source, Gunalan, who was a mediator between the bank and Vetrivelan, earned around three lakhs rupees by assuring Vetrivelan for a 40 lakh loan from the bank. Vetrivelan has been pushed to point a gun on Gunalan in a very public place when he realized that the mediator had cheated him. However, it took almost six long months for Vetrivelan to recognize that he was cheated.
Coimbatore: Man With a Gun and Knife Staged Attack in Ramanathapuram Canara Bank