Manja Kite Slits the Throat of 3 years old Kid in Chennai
Vijayan Sankar (Author)
Published Date :

Nov 04, 2019 15:46 IST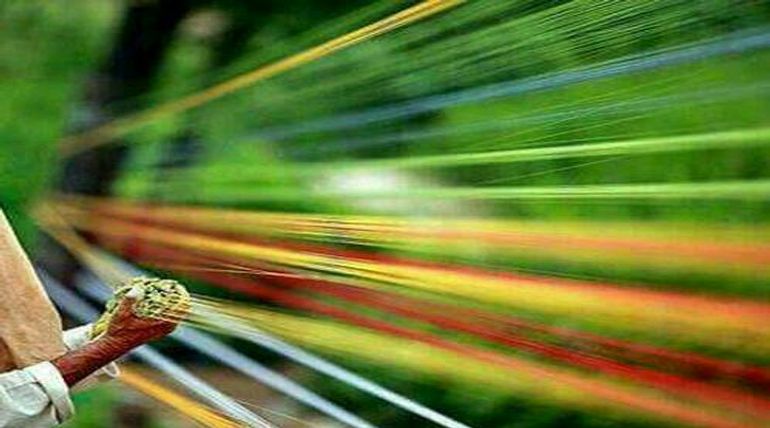 Manja Kite's thread kills a three-year-old kid in Korukkupet, Chennai
On 3 November, when two and half years old, cute looking Abinesh Rao was riding with his father Gopal over the Korukkupet bridge, a kite Manja thread cut his throat to die in Stanley hospital. Due to this kind of life-threatening incidents in the past, kite flying was banned by the police. But, how it resurfaced yesterday to kill young Abinesh right in front of his father's eyes raises many questions.
What is Manja?
All the kids before 2K will sure have enough experience with Manja threads. They are various colored threads used to fly kites. Common threads are applied with Manja to make them stronger to cut the other flying kites. Many ingredients are added to make them strong.
The 70s and 80s kids become chemists and mix Vajram, grounded bottle pieces, colors, and many more they could find from their area. They are all boiled in their lab fires created on grounds with sticks. And then, they are applied to the threads. One chemist boy to outsmart his rival will add what all he gets best to make the thread strong. There is even area wise rivalry for such kite competitions, and at those times, there was colossal pride in cutting other area kids kites.
What happened for kites to be banned in 2015?
Similar to Abinesh's death yesterday, five-year-old Ajay in Perambur died to Manja thread cut in 2015. Police banned kite flying after the public expressed shock and grievance of such dangerous kite flying in Chennai. Even the attempts of kite flying associations plea in the Madras High Court was dismissed. But the sale of readymade Manja threads is readily available in Chennai, especially in north Madras. Unlucky for Abinesh Rao to ride with his father yesterday at 5 PM on North Madras's Korukkupet bridge to be cut from one of such Manja threads used to fly kites. RK Nagar police have registered a case and arrested one person and a kid for flying the kite.
Kite manufacturers express their anguish that such kind of incidents does not occur due to kite flying, but only because of the Manja thread to fly it. Such kind of Manja threads selling in Chennai should be controlled to save kids like Abinesh and Ajay in the future.
CCTV footage of 4yr old kid getting killed because of manja thread in Chennai emerges. Abimanya was killed when he was going was along with his dad in bike, manja thread slit his neck and caused death. Police has detained 2 youngsters so far. pic.twitter.com/0QbzJC81CY

— Mugilan Chandrakumar (@Mugilan__C) November 4, 2019