Marudhamalai Temple Timings March 2022, Pooja Timings, Entry Fee
Thangaraja Palaniappan (Author)
Published Date :

Mar 17, 2022 13:05 IST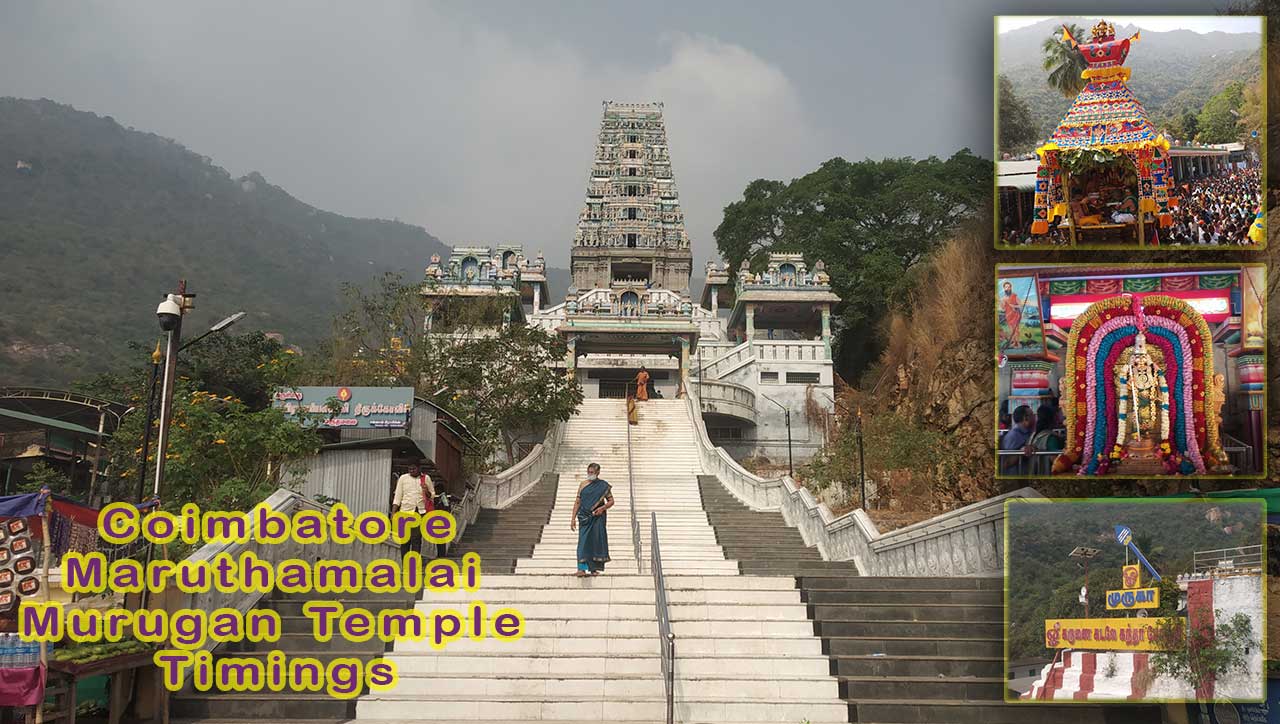 The famous Maruthamalai Arulmigu Subramanya Swami Temple, is located 12 km west from the centre of the city of Coimbatore. Temple is dedicated to Lord Murugan, and The devotees of Lord Murugan revere the temple as the Seventh House of Lord Murugan.
This temple makes the devotees experience peace and increases the faithfulness of Lord Muruga. It is one of the famous temples of Lord Muruga. This "Arulmigu Subramaniya Swamy Temple" has devotees in Tamil Nadu and across the country.
Crowds of devotees will come to Marudhamalai to worship Lord Muruga and receive his blessings. Even during the Covid Lockdown with restrictions, the Temple management followed the Temple guidelines perfectly.
The devotees were not allowed without the mask and sanitizing the hands. Amidst the crowd, the Marudhamalai Temple Management made the devotees maintain social distancing. All the devotees worship Lord Muruga without any hindrance. The worship timing was also satisfactory for the devotees.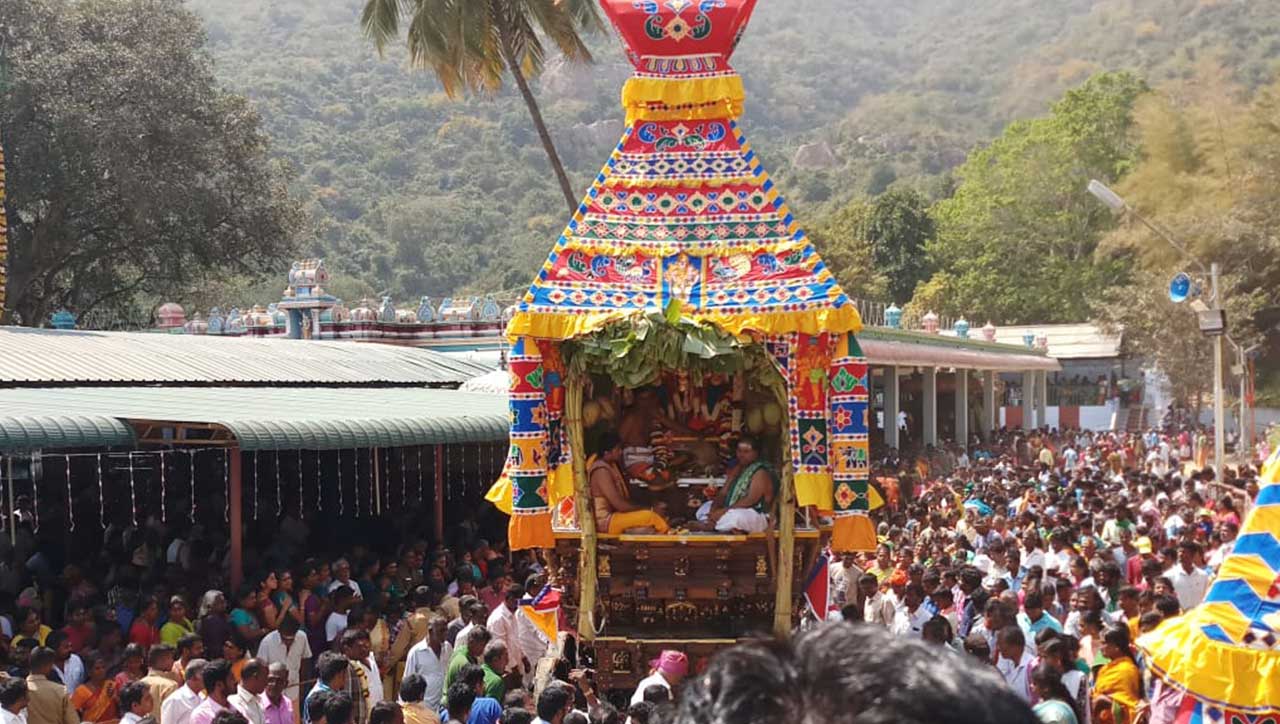 After the decline of Covid fresh cases in Tamil Nadu, the Government has now allowed the devotees to worship places. Following the devotees, the public shows much interest in visiting the Marudhamalai Temple. Although the Government has opened the temples, the temple management follows the needed covid protocols considering the public in their minds.
Marudhamalai Murugan Temple opens at 5.30 AM in the morning, but the main entrance opens at 6.30 AM for the devotees. From 1.00 PM to 2.00 PM, there is a break for maintenance work and rest. Similarly, the temple closes at 8.30 PM, but for the devotee's convenience to get down, the temple shuts at 7.30 PM. This action is taken for the safety of the devotees as the temple is in a forest area.
It is noted that in this Marudhamalai Murugan Temple, when a couple gets married, and one among them is disabled, then the marriage is done free of cost. This action is welcomed by many at the same time, and it has benefitted many disabled couples.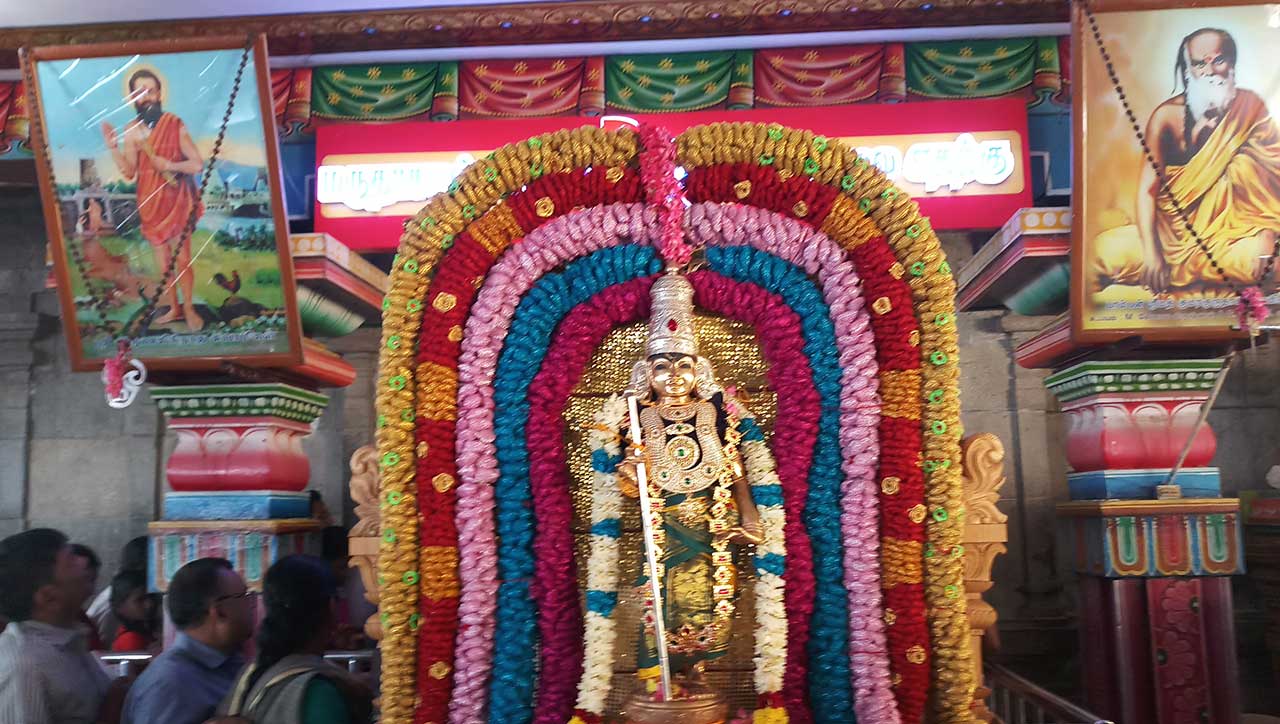 Marudhamalai Temple Timings:
For Temple Management: 5.30 AM
For Devotees/Public main entrance opening time: 6.30 AM
Maintainance Break: 1.00 PM to 2.00 PM
Marudhamalai Temple Evening Timings:
For Temple Management: 8.30 PM
For Devotees/Public main entrance closing time: 7.30 PM
Marudhamalai Temple Pooja Timings:
Ushathkalam: 5.30 AM to 6 AM
Kalasandhi: 8.30 AM to 9 AM
Uchikalam: 11.30 AM to 12 PM
Sayarakshai: 4.30 PM to 5 PM
Arthajamam: 8 PM to 8.30 PM
Marudhamalai Golden Chariot Booking contact details, +914222422490