Masinagudi Tiger Attack: Man-Eater That Killed 4 Humans Is Spotted
Sophia Loren (Author)
Published Date :

Oct 02, 2021 12:32 IST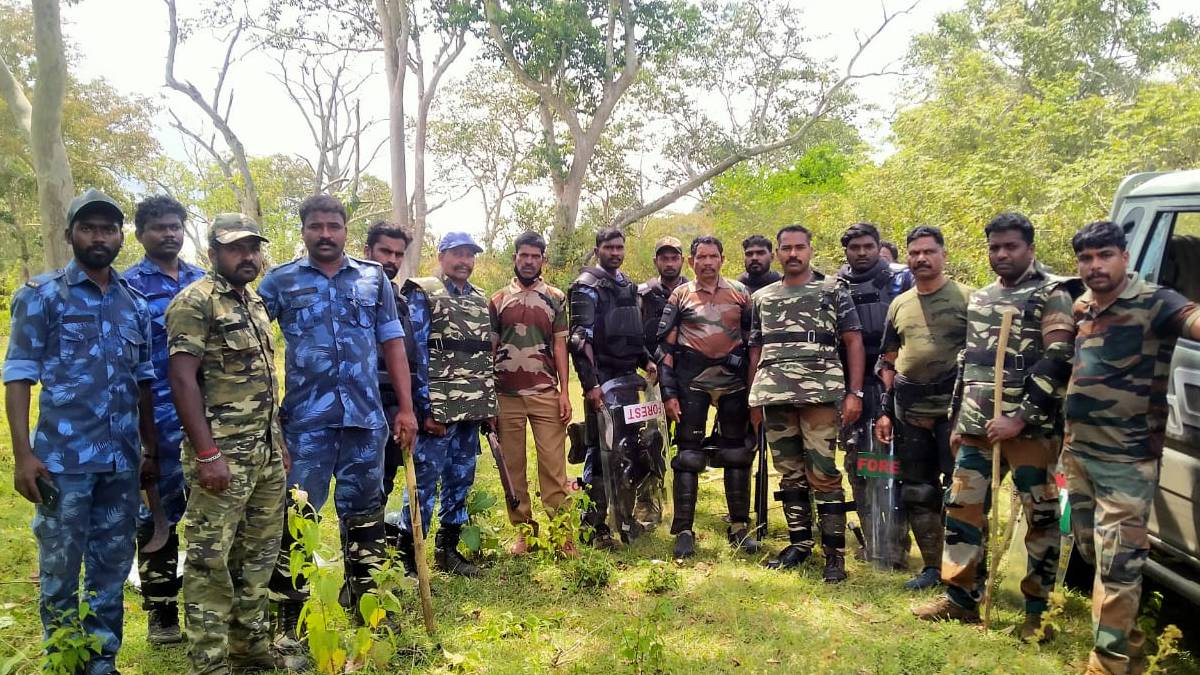 An order has been issued to shoot a killer tiger roaming in the Masinagudi area of ​​the Nilgiris district. The man-eater tiger has killed four humans from the locality.
Also Read: Initiatives Taken By The Forest Department To Capture the Man eater Tiger In Masinagudi
The killing of humans and livestock by the same Tiger was happening continuously. The Tiger moved from Masinagudi to Gudalur and killed two humans in the Devan estate area. Following this, the people of the public staged protests to capture nor to shoot the Tiger. On September 24, the order was passed to capture the Tiger, but it was hard to locate the Tiger.
The public was requested not to come out of the house since the tiger movement was identified. The same male Tiger killed a woman named Gowri a month back when she was herding goats. Following that incident, the same Tiger has killed another person named Mathan yesterday nearly to the same place where it killed the women.
This incident stirred the public, and they staged the protest on the Ooty-Mysore main road yesterday. It is said that the Tiger killed Mathan around noon behind Shanthi Vijaya school in Singara main road. The people residing in Masinagudi are ordered not to come out of home as the Tiger is still not caught.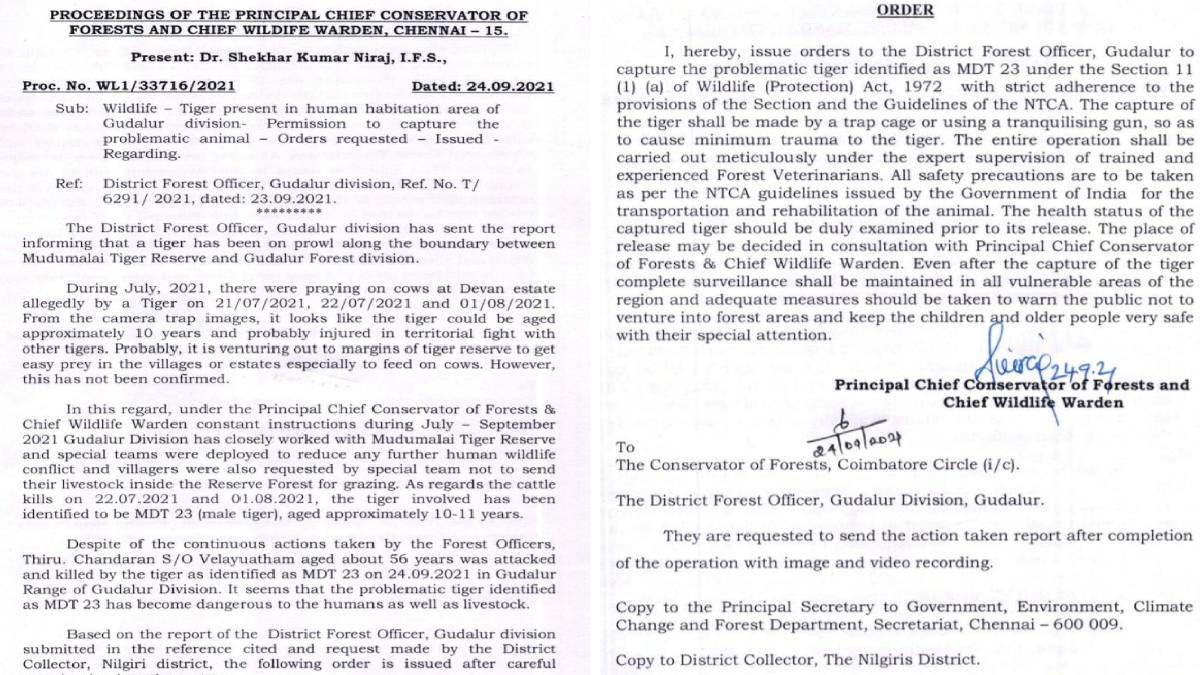 The forest department is monitoring the Tiger continuously. The shooting squad has come to the spot from Kerala, Karnataka, in order to shoot the Tiger. Including them, two Teams from Tamil Nadu is also in the location. Forest officials, Special Task Force, NGOs, Indian Institute Team are present on the spot. It has been decided to shoot the Tiger after injecting it with an anaesthetic.
Also Read: High Court Issued Notice Not To Kill T23 Tiger
The Tiger that killed four humans have now come back to the exact location where it killed Mathan yesterday. The forest department is working in full swing to complete the task of shooting the man-eater. The roads are blocked, and no vehicles nor any other movements are allowed across the village. It is expected that the Tiger will be shot before this evening.