Local Body Election Tamil Nadu: Minister D. Jayakumar Says AIADMK is Eagerly Waiting
Vijayan Sankar (Author)
Published Date :

Nov 07, 2019 10:19 IST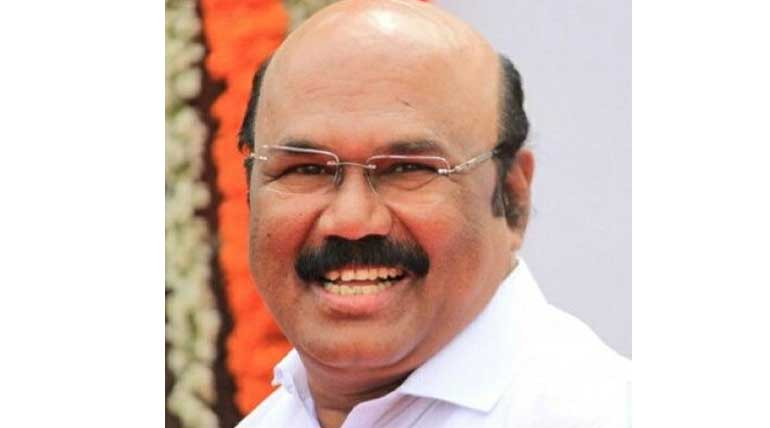 Minister Jeyakumar says AIADMK is eagerly waiting for local body polls:
Minister Jayakumar jubilance written all over his face from winning the recent two by-poll elections met the PRESS yesterday on 6th November. He said with full pride in rhyming words that AIADMK would provide "amma's nallatchii in the ullatchi" elections.
The minister also criticizes the opposition leader Stalin that he is lost after the by-elections. He also questioned his MISA imprisonment nearly fifty years ago. Even the youth wing leader Udayanidhi Stalin is not left out. AIADMK, which was postponing the local body elections depriving people of its many benefits for the past three years, is now in full vigor to conduct it.
Fisheries Minister Jeyakumar extraordinary confidence after two by-poll wins:
AIADMK minister spoke to the PRESS after attending the AIADMK advisory meeting in Chennai. He said that all AIADMK party people are eagerly waiting for the local body elections and said many more including
There was no reason for AIADMK to hide now from the local body polls.
DMK is the one hiding from it and will not even win one MLA seat in 2021 assembly elections
The burden of proof is on Stalin to prove what kind of prisoner he was in prison, as his name is not mentioned as MISA prisoner in the Shah commission, Ismail commission and even in former MP Anbuchezhian's book
Stalin said that the by-polls were the precursor to the 2021 assembly elections and if it is so the DMK should be losing in 2021 elections
If the marginal victory of Vellore was said to be because of Udayanidhi Stalin and DMK highlighting him, what should be done now with the massive loss in the two by-polls in the two corners of the state.
There is every reason for AIADMK to be triumphant for their victory in the two by-polls and also confident of winning the local body and 2021 elections. But the Deputy Chief Minister, or the fisheries minister or other ministers who speak with pride of winning all future polls, never said any word of why the local body polls were not conducted for more than three years.