More than 100 dead and 2 lakh recovered in Tamil Nadu - COVID 19 August 3 update
Vignesh Subbaian (Author)
Published Date :

Aug 03, 2020 22:53 IST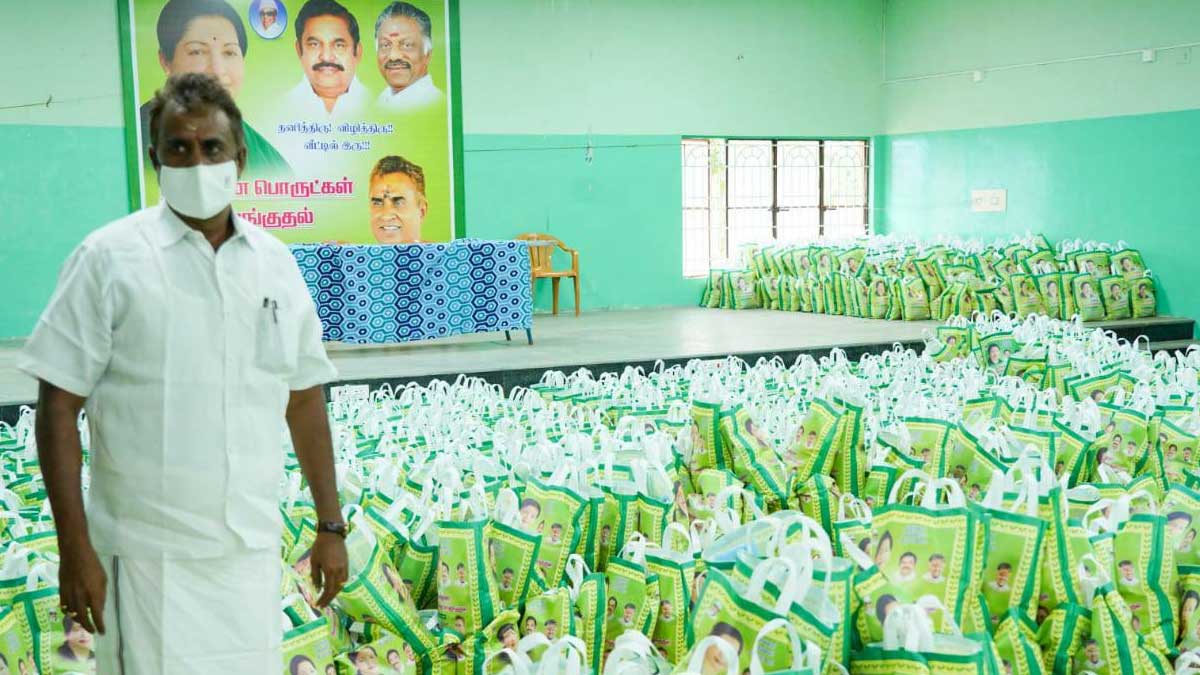 For the first time in Tamil Nadu, the death toll crosses 100 to total to 4,241. Though the 109 deaths are alarming, the number of recovered COVID 19 patients cross two lakhs to have only 56,698 active cases out of the total 2,63,222 positive cases.
The number of tests conducted reduces from the highs of 64,000 to today's only 56,278 persons tested. Sivganga MP Karti Chidambaram and MLAs Ramachandran of Orathanadu and Ramalingam of Myladuthurai test positive for COVID 19.
The Madras High Court asks the state government how it is possible to open TASMAC shops if social distancing is not possible while distributing eggs to students. Minister Kadambur Raju says there is no possibility to conduct film shootings or reopening theaters now.
COVID 19 in Chennai
The only district in Tamil Nadu to be safe from the corona crisis is Chennai. Today also the new infections were only 1,021 and with 20 deaths. The active cases under treatment in Chennai are only 11,983 out of the more than one lakh reported positive cases.
Chennai, which was one of the most prominent hot spots of COVID 19 until a few weeks back but now reducing every day to be under the total control of the virus spread.
COVID 19 in Tamil Nadu districts
Unlike Chennai, the districts are now the cause of concern of COVID 19 in Tamil Nadu. The containment zones are continuously increasing in the districts due to the rapid spread of infections.
Out of the 5,609 infections reported today, 4,588 are from the districts. And the most worrying factor is the rise in deaths which count to 89 today. Virudunagar and Coimbatore top the list with 9 and 7 deaths today, and also, other districts are increasing the death numbers.
The districts adjacent to Chennai are also increasing their deaths along with infections. It includes Chengalpattu - 438 and 4deaths, Kancheepuram -322 and 5 deaths, and Tiruvallur - 332 and 4 deaths. The second-tier cities reported nominal infections and deaths except for Coimbatore 227 and 7 deaths. In Madurai - 106 and 4 deaths, Salem - 66 and 3 deaths, and Tiruchy - 101 and no deaths. The other districts with maximum infections and deaths include
Kanyakumari - 215 and 3 deaths
Ranipet - 382 and 4 deaths
Theni - 305 and 5 deaths
Tiruvannamalai - 212 and 4 deaths
Toothukudi - 215 and 4 deaths
Virudunagar - 348 and 9 deaths