Nellai Kannan has been Remanded in Judicial Custody till January 13
Arjun Krishnan (Author)
Published Date :

Jan 02, 2020 19:11 IST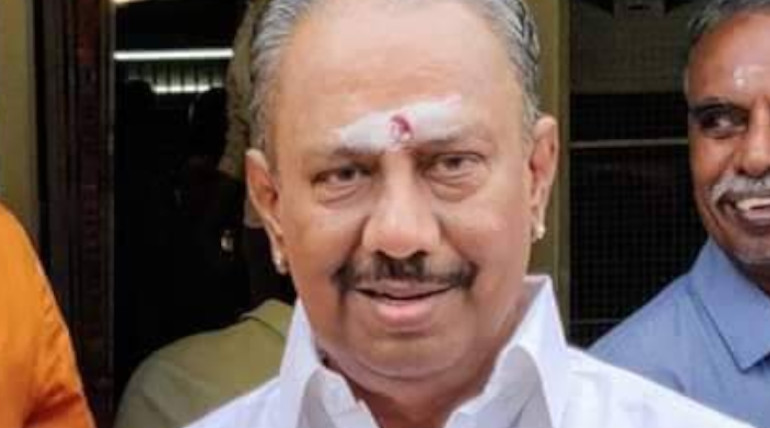 Judgment on Nellai Kannan's Controversial Statements: Nellai Kannan, the most renowned and famous Tamil debate judge, has been arrested for spreading false and abusive statements. The 74-years-old is a well-known writer, orator, and poet in Tamil. Today, he was produced in the Tirunelveli Court and was suggested to be in remand under police custody until 13th January. On December 29, he participated in the STPI party's protest against CAA and NRC acts held at Melapalayam, Tirunelveli.
He condemned the recent actions that took Prime Minister Narendra Modi and Home Minister Amit Shah with some harsh comments. Recently, the Citizenship Amendment Act (CAA) has been opposed by millions of people around the country, due to its uneven and one-sided policies. Many youngsters came forward and denied this act by raising voice and slogans regarding this issue.
This created a controversy, and Tamil Nadu Bharatiya Janata Party members have lodged a complaint to the local police. They demanded to take strict actions against him. The Police Officials from Melapalayam have registered the FIR under 3 Sections.
After identifying his stay from the secret sources, they located him in the private hotel near Perambalur old bus stand, and the Perambalur police have arrested Nellai Kannan and handed over him to Melapalayam Police. Today morning, he has been sent for Medical Check-Up in Tirunelveli Government Hospital with armed police protection. Various test samples have been taken by the experienced doctors to analyze the body conditions of Nellai Kannan.
After the successful Medical Examination, he was produced in the district court and was ordered to be in Jail under the supervision of court till the 13th of this month, as per the statements from Judge.