Netflix Tamil Web Series Navarasa: Mani Ratnam's Navarasa Details Out
Sophia Loren (Author)
Published Date :

Jul 08, 2021 17:48 IST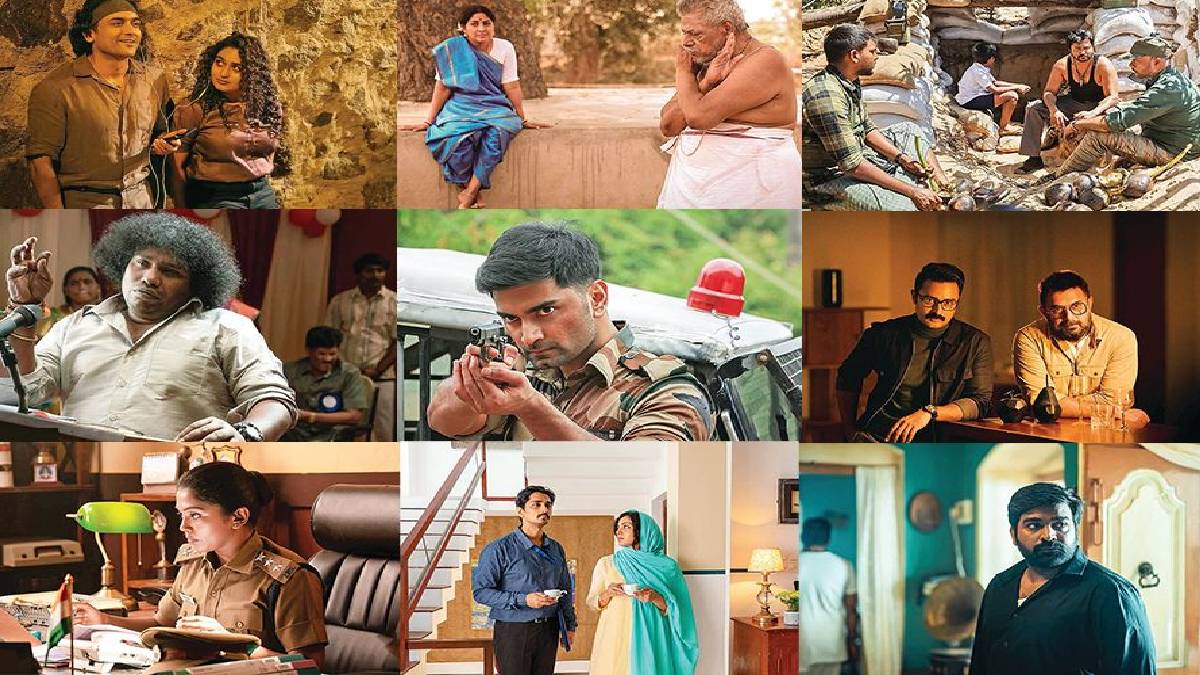 Anthology Navarasa co-produced by Mani Ratnam and Jayendra Panchapakesan, is the hot topic circling on social media in recent days. It was developed exclusively for Netflix. It is scheduled to release on August 2021.
This film projects the nine navarasa, namely love, Courage, Mercy, surprise, Humor (laughter), Fear, hatred, fear and anger. Nine directors have directed nine short films based on these sentiments. Therefore the film is named Navarasa. Everyone who has directed acted, and composed music is inevitable in Tamil cinema.
The following are the series based on the navarasa and the list of the lead roles and the directors. Each category has its own uniqueness. Each film has come out well with the merge of outstanding directing and acting.
Love:
Directed by Gautham Vasudev Menon and Surya, Prayaga Jose Martin handles the lead roles. Surya, and Prayaga Jose Martin, tells the story of love with a beautiful bond of love and understanding. Surya is shouldering with director Gautham Vasudev Menon after a break.
When it comes to the merge of Gautham and Surya films Kaakha Kaakha and Vaarranam Aayiram are outstanding works. They have just teamed up after so many years. The expectation among fans is huge because of this team-up. Correspondingly, the mustacheless teenage boy look of Surya has become an instant hit on social media.
Routhiram (Anger): This film is directed by Aravindsamy and acted by Ritvika, Shriram. The name of the film, Routhiram, tells the story of what it feels like. Aravindsamy, who made his acting debut in Mani Ratnam's Roja, has become a director in the same Mani Ratnam series production. When the other directors are turning to lead actors, Aravindsamy moves to Ritwika, flocking towards the Sriram.
Summer of 92 (comedy): Directed by Priyadarshan with the lead roles comedy king Yogi Babu and Ramya Nambeesan. Mani Ratnam has chosen the right guy for his sense of humour. Malayalam director Priyadarshan directs this category. Yogi Babu has paired with Ramya Nambeesan in this film.
Project Agni (surprise): This category directed by Karthik Narain, starred by Aravindsamy and Prasanna. Karthik Narain is directing Project Agni. This is a film that tells a fantastic feeling of surprise. Aravindsamy and Prasanna act in Karthik Narain's second film Narakasuran.
Payasam (hatred): This category projects the feel of hatred. This film is directed by Vasant Sai and acted by Ganesh and Rohini. The story of this potion also revolves around old Delhi Ganesh, Rohini, with the young role Aditi Balan. The expectation of this film is that the director is saying something hateful in the sweet potion called payasam.
Peace: This category of the film is most expected as Karthik Subbaraj directs this film and the film Stars Bobby Simha, Gautham Vasudeva Menon. Bobby Simha, with a cyanide bottle around his neck, seems to be the story of a Sri Lankan militant. This category shares the importance of peace.
Enemy (grace): This navarasa is directed by Bejoy Nambiar with the lead roles of Vijay Sethupathi and Ashok Selvan. It is said that Seniors like Prakash Raj and Revathi also acts alone with Vijay Sethupathi. It is to notice that Nambiar is also a Malayalam director.
Thunindha Pin (Courage): This category films about courage and is directed by Surjoon with the lead roles of Atharvaa and Anjali. In this film, Atharvaa acts as an army officer with courage and sportive character.
Inimai (fear): This is the final category directed by Rathindran Prasad with the amazing act of Siddharth and Parvathi. This category projects the feel of fear and scare.
These are the nine navarasa which has been projected. Writers Pattukottai Prabhakar, Selva, Madan Karki and Somitran have contributed to the stories of these nine films. This anthology is set to be screened on Netflix in August 2021 under the production companies Madras Talkies and Qube Cinema Technologies.