Nithyananda Establishes a new nation in Ecuador
Vignesh Subbaian (Author)
Published Date :

Dec 03, 2019 19:48 IST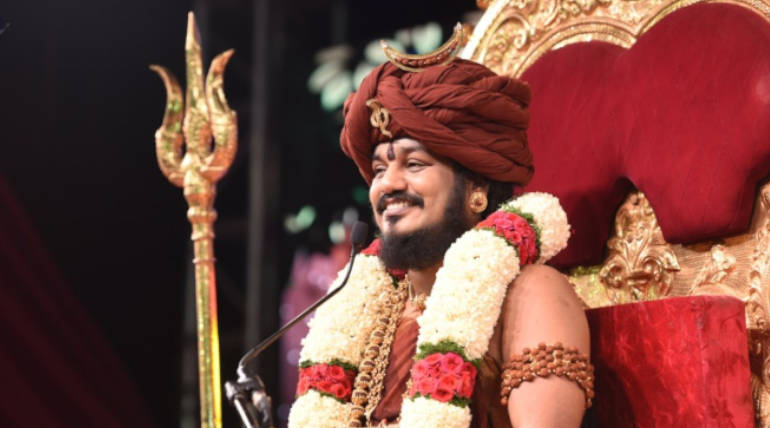 Will Nithi be the prime minister of Kailasa country? Nothing is stopping Nithi to be in the news for nearly ten years now. From the infamous video with Ranjitha, he is a comedy piece and celebrity for social media. Nithi is continuously jumping from one controversy to another.
The latest is the question across India, that will he become the prime minister of Kailasa country in one of the South American islands, Ecuador, where Nithi is currently alleged to be with only 50 young girls.
It is not without facts that this question is doing across the rounds in India. The rumor mill is full of rumors like United Nations officials checking the claims of Nithi that Hindus cannot practice their religious ceremonies in India.
It further goes that how many Hindu gurus were arrested and kept in jail like Gurmeet Ram Rahim Baba, Godman Asaram, Rampal is being said to validate Nithi's contentions to UN. It seems that he has hired a US firm for these UN negotiations to get the Hindu country status for the Ecuador Island, where he is now supposed to be staying with many young female disciplines.
Out of the young girls with him are two of the daughters of the complainant Janardhana Sharma. He has accused Nityananda of kidnapping his girls. The Gujarat High Court has directed the Gujarat police to seek the help of Interpol to arrest and bring back Nityananda to India.
But Nithi is unstoppable and passing comments often in social media eve during these tough times. He laughs at everyone and says that only he can laugh in tough times. He also makes a mockery of the allegations against him.
There are also rumors that if the UN approves the Kailasa country of Nityananda with his well-connected sources, then even the Gujarat police will need to take permission from his government to arrest him. But how far all this is true, no one knows. But one thing is sure, with his money power, he could do anything.