Nivar Cyclone Tamil Nadu: Full coverage with latest update
Sivaranjani Soundararaj (Author)
Published Date :

Nov 25, 2020 15:28 IST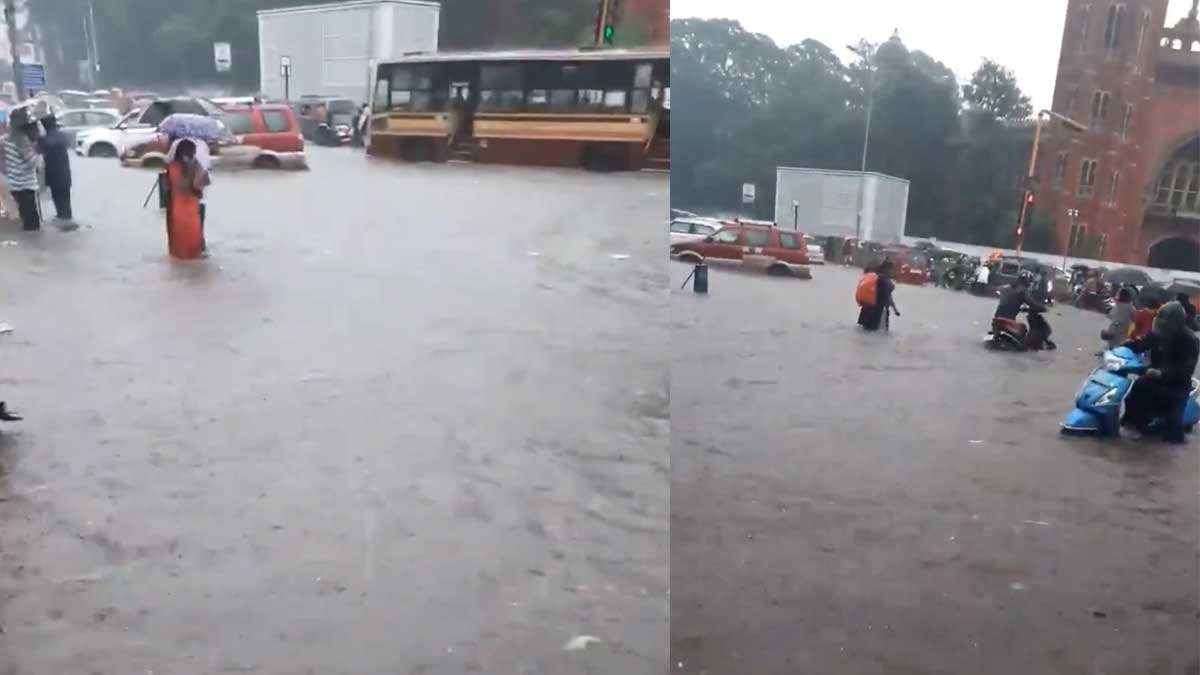 The cyclone month has arrived in Tamil Nadu, and Disaster Management of Tamil Nadu, Puducherry, and Andhra Pradesh are on full alert to tackle the emergency situation. The Chennai Meteorological Department has said that Nivar will cross the coastal border between Mamallapuram and Karaikal tonight.
Helpline numbers have been announced on behalf of the Chennai Corporation to help the areas of Nivar alert. In order to aid the public who are suffering in the cyclonic situation, the following phone numbers 044 2538 4530 and 044 2538 4540, 1913 are available 24/7 hours.
Tamil Nadu Disaster Management authorities organized 15 SDRF and NDRF teams in areas of red alert like Cuddalore, Chengalpattu, Nagapattinam and so on. Moreover, Pondicherry is all set with four teams in the Karaikal district.
Disaster Management Minister R.B. Udhayakumar informed that "Depending on the water coming into the Sembarambakkam Lake, the amount of discharge water will also be increased by the team." People staying along the shores are requested to get shifted inside safety relief centres.
So far, 77 centres have been allotted in Chennai due to the high waterlogging in many parts of the city. Overall, nearly 10,000 people have been shifted to relief centres by the Chennai Corporation.
Due to the Nivar cyclone's crossing tonight between Mamallapuram and Karaikal, the Puducherry government announced the 144 act until Thursday morning i.e. November 26, 6 a.m. due to the high intensity of rains and winds.
Government employees across Tamil Nadu will be on holiday on Wednesday as the Nivar storm crosses the border. Essential work employees will remain on duty during this disaster time.
Hurricane Nivar formed in the Bay of Bengal is expected to make landfall near Pondicherry tonight at a wind speed of 100-110 kmph. It has been raining in the coastal districts of Tamil Nadu since the formation of the Nivar storm. People are advised to stay indoors until the calming of the cyclone, says C.M.Edappadi K.Palanisamy.
The 10th storm warning signal has been installed at the Pondicherry and Cuddalore ports regarding the storm alerts. Signal 10 indicates that a severe storm has formed and that there is a great risk of it passing near the port.
The 8th storm warning signal has been installed at Nagapattinam and Karaikal ports. Signal 8 means that the storm is expected to cross the coast to the left of the harbor. Currently, the 9th storm warning signal has been installed at Chennai, Egmore and Kamaraj ports.
Heavy rains lashed Chennai, Chengalpattu, Kanchipuram and Tiruvallur districts and marked almost 7 cm yesterday alone. Despite all, the Chennai Corporation has ordered the removal of banners in Chennai by 12 noon as a precautionary measure of Nivar cyclone.
Omg!!! Fishermen returning to the shore in #Kasimedu #CycloneNivar #NivarCycloneUpdate pic.twitter.com/40UecA7cz2

— Bharathi S. P. (@aadhirabharathi) November 25, 2020